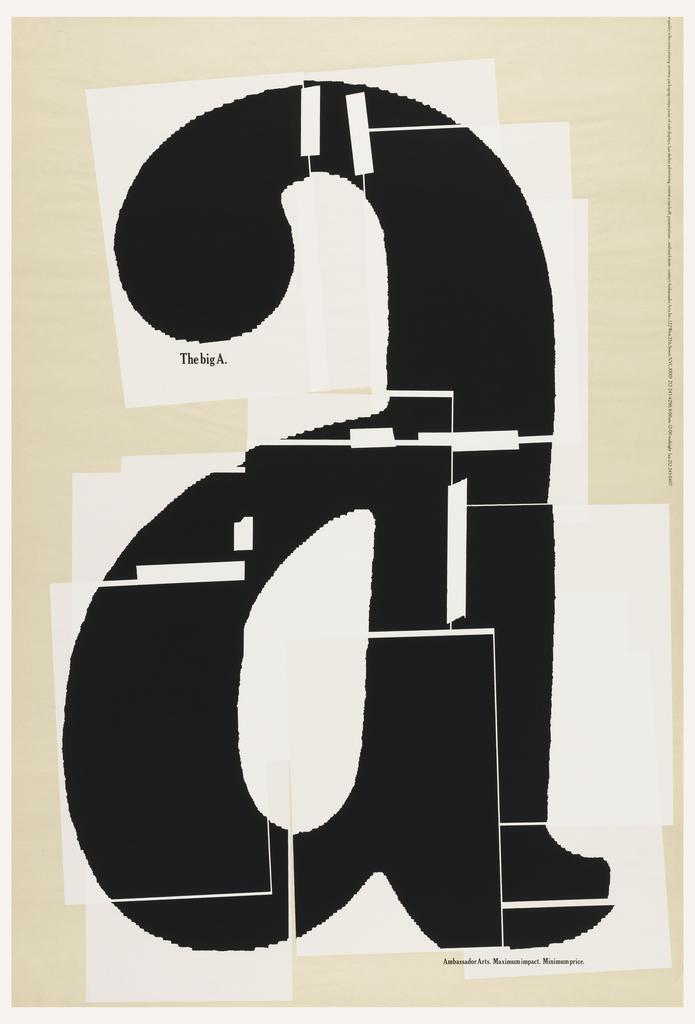 Paula Scher is featured in Designed by Women
Designed by Women, an initiative of the Stewart Program for Modern Design in collaboration with the Montreal Museum of Fine Arts, aims to bring greater visibility to the contributions of "a diverse group of women designers from around the world focusing on the intersecting spheres of process, making and industrial production."
Providing a framework "to examine designs by women, exploring the work of creators from 1900 to the present" the site includes a focus on 21st century designs and "a searchable data base of all works by females in Montreal's Stewart Collection, supplemented by video interviews with designers." Among them is Pentagram's partner Paula Scher.
"Characterized by a playful, eclectic use of typography, Paula Scher's award-winning work has not only shaped the field of graphic design, but also become a part of popular culture" writes Designed by Women.
Scher's constant aim to "make things that the public could relate to and understand" is featured throughout her impressive portfolio of excellent designs -the book Paula Scher: Twenty-Five Years at the Public, a Love Story is a must-own.
"The world of industrial design has historically been the purview of men, and the world of objects for the home has seemingly been divided into male creators and female consumers" reads the project's mission.
"Women have been makers from time immemorial, whether weaving baskets and cloth, or making pottery or jewelry. Recognition from within the Western canon, however, was slow until a combination of societal change and scholarship over the last fifty years began to reverse this trend."
"Works by twentieth-century designers such as Eileen Gray and Ray Eames are featured in museums, books, and the marketplace today, but their presence still pales in comparison to that of men. Women face a continuing gender gap in the arts. Recognition, advancement, and compensation continue to lag that of men, and women of color work hardest of all in their struggle for acceptance and recognition."
Explore more here.
Tags/ graphic design, pentagram, museum, paula scher, montreal