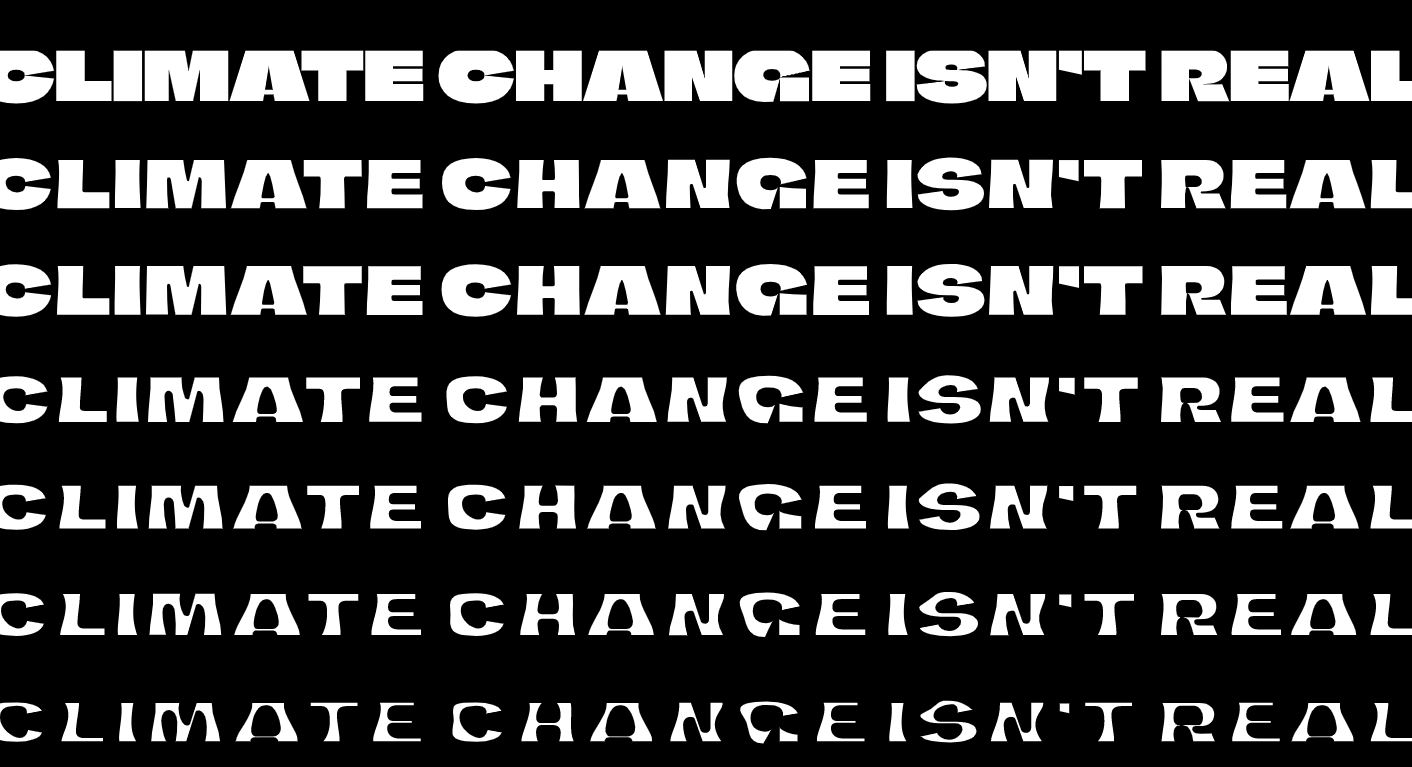 Save the planet! The Climate Crisis is an OpenType variable font for all to own
Climate change is the most urgent issue humanity needs to address.
A «lengthy and abstract phenomenon, and as such difficult to grasp for us humans» the environmental crisis inspired the Nordic's largest newspaper Helsingin Sanomat to create The Climate Crisis Font – an OpenType variable font that aims to help people see the urgency of climate change in a more tangible form.
The font's design is based on climate data and the typeface's weight «responds to NSIDC's (National Snow and Ice Data Center) Arctic sea ice data from 1979 to 2019 and IPCC's prediction all the way to 2050, showing how the ice is expected to shrink because of climate change based on current forecasts.»
The heaviest font-weight represents the minimum extent of the Arctic sea ice in the year 1979, when satellite measuring began. The lightest weight represents IPCC's 2050 forecast when the Arctic sea ice minimum is expected to have shrunk to only 30 % of the 1979 extent.
On systems that support variable fonts, you can select a specific year from 1979 to 2050 to show the percentual situation of the Arctic ice pack. In case a variable font is not supported, you can use a collection of regular font weights from heavy to thin represented by the years 1979, 1990, 2000, 2010, 2019, 2030, 2040 and 2050.
The font supports the standard of Latin Extended-A and works for almost all languages based in Latin alphabet from Spanish to Northern Sami.
As noted the font is intended to be used by anyone who wishes to visualize the urgency of climate change.
«Especially the media can use it to enhance its climate-related storytelling through illustrations and dramatizations. Newspaper Helsingin Sanomat is at the moment using the font to draw attention to its climate-related stories» say the creators.
Tags/ typeface, font, newspaper, opentype, climate crisis, variable font