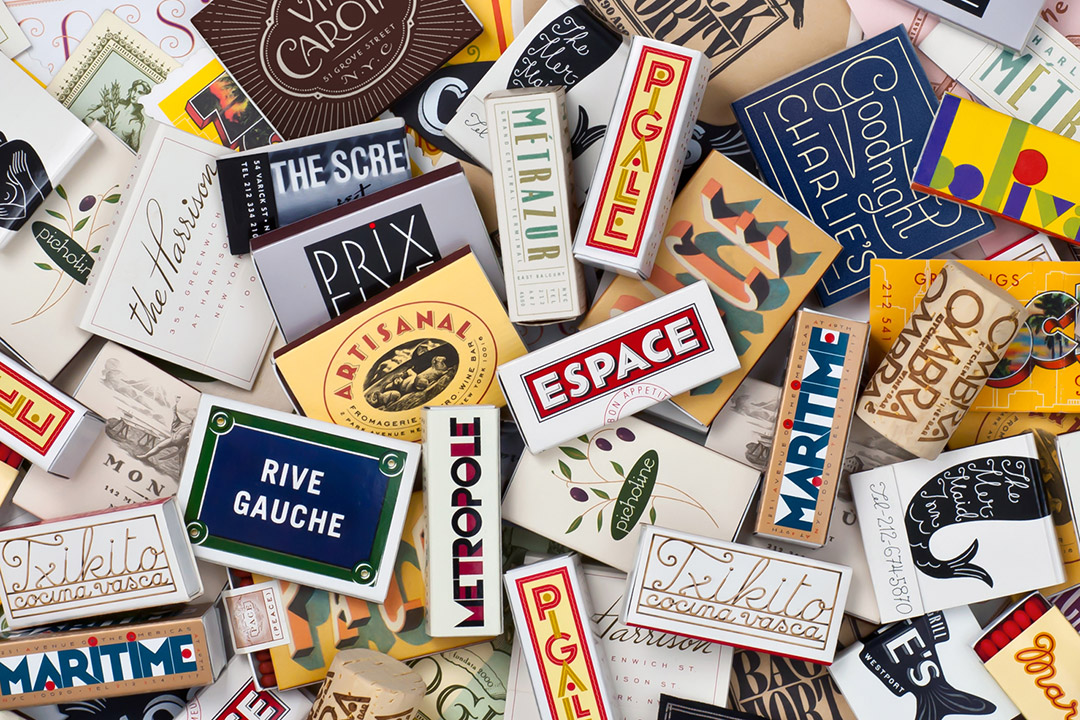 Watch: Louise Fili wins this year's Frederic W. Goudy Award for Excellence in Typography
An award to cherish.
Louise Fili, the acclaimed American graphic designer recognized for her elegant use of typography and timeless quality in her design, is the 2021 recipient of the Frederic W. Goudy Award for Excellence in Typography by the Rochester Institute of Technology. Fili is only the fifth woman to receive the accolade in its 52-year history.
Past recipients include titans of type designs like Hermann Zapf, Matthew Carter, and Adrian Frutiger. Female awardees are Gudrun Zapf von Hesse, Edna Bielenson, Kris Holmes and Claire von Vliet.
"For a designer to be mentioned in the same sentence with Frederic W. Goudy is an honor in itself," Fili said during an April 30 ceremony, held virtually due to ongoing COVID-19 concerns. "How could I have known when I was four years old and surreptitiously carving letterforms into the wall above my bed at night that this could lead to a career in typography?"
True to her trademark acuity for detail, Fili noted the significance of her award's design reports SVA. "The certificate was typeset using Goudy's border designs and Bertham typeface, which was named after his life partner, Bertha and is considered to be his 100th type design."
"When I would design a cover, I did everything I could to avoid using standard typefaces," she explained regarding her hands-on design approach. "Instead, I would take a tracing pad and take the title of the book and write it over and over, page after page after page, letting the words speak to me and fill the rectangle. It would go from a jumble of letters to something more precise, which was a letterform that didn't exist, so I would have to figure out how to create it. This is how I learned to design logotype."
A consistent feminist voice in the design industry -"I just wanted to send a clear message: If you have a problem with my being female, then I have a problem with you as my client. End of story" she added- Fili was "passionate and desperate to find female role models" in her early years
"There were none. Since that time, I've made it my mission to mentor as many female designers as I can to ensure that in my lifetime, I'll see a greater representation of women receiving awards as prestigious as this one."
An outstanding practitioner in type design and related fields, Fili's work often draws on inspiration from her love of Italy, Modernism, and European Art Deco styles. She worked as a senior designer for Herb Lubalin and served for 11 years as art director of Pantheon Books, where she designed close to 2,000 book jackets.
In 1989, she opened Louise Fili Ltd., a design studio specializing in food, type, and all things Italian. Fili is author of Elegantissima, Grafica della Strada, Graphique de la Rue, Gràfica de les Rambles, The Cognoscenti's Guide to Florence, and Italianissimo as well as co-author (with Steven Heller) of more than 25 books on graphic design.
A member of the Art Directors Hall of Fame, Fili also has received medals for lifetime achievement from AIGA and the Type Directors Club. In addition to teaching design and typography in New York and Rome for more than 30 years, she is known for creating the typefaces Mardell, Montecatini, and Marseille.
Presented by RIT's School of Design, the award dating back to 1969 is dedicated to the continued progress of the printing field in the spirit of the great printers of the past.
The Frederic W. Goudy Award was established by the Mary Flagler Cary Charitable Trust. The award was founded in recognition of the friendship between Melbert B. Cary Jr. and American type designer Frederic Goudy.
Tags/ matthew carter, louise fili, hermann zapf, adrian frutiger, award, frederic goudy, rit