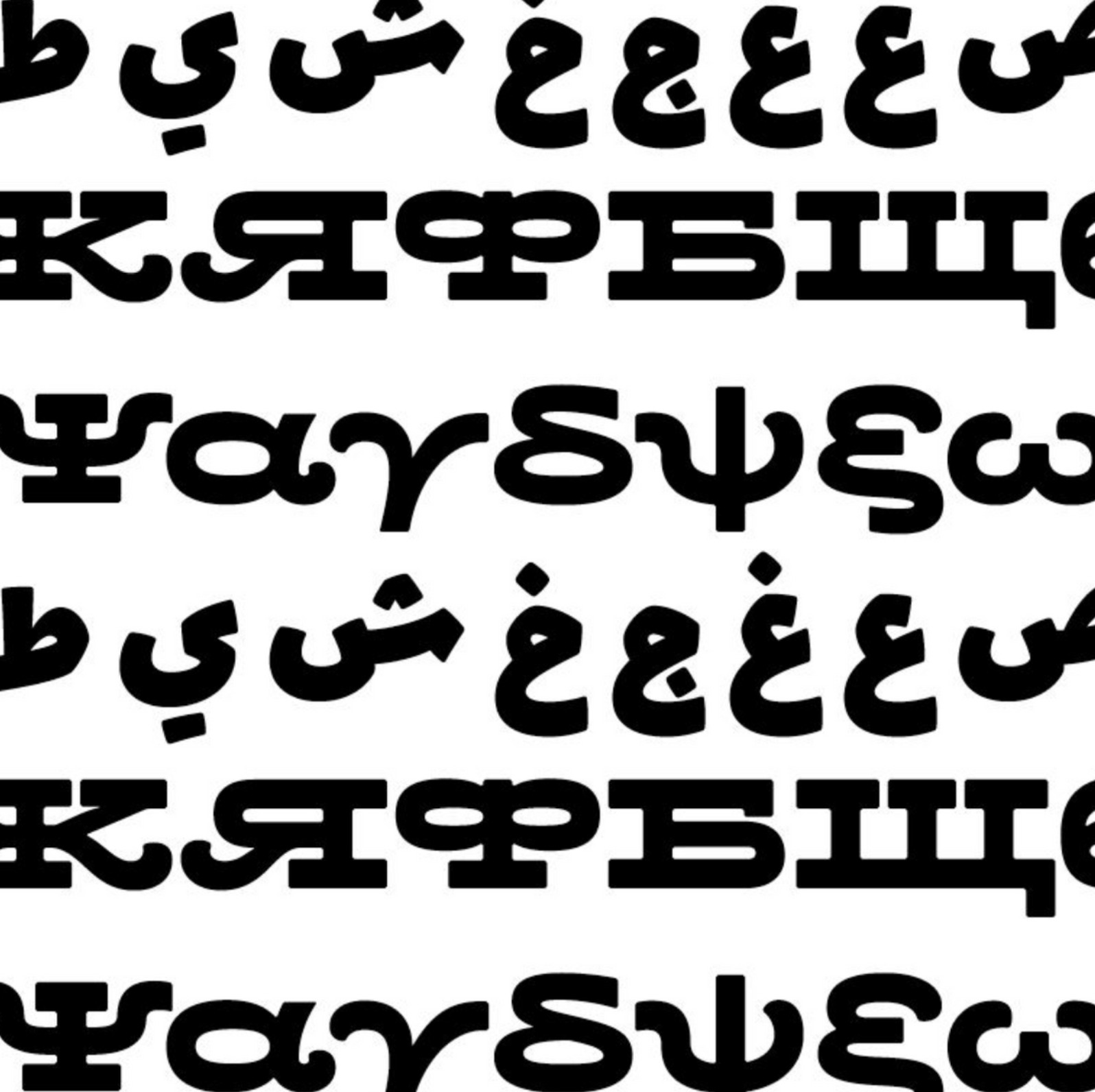 TDC Virtual Salons X Toshi Omagari: Typeface Design for Non-native Scripts
For nearly 20 years TDC has organized hundreds of salons at its Type Directors Club space in New York City. Yet, due to the global pandemic TDC's physical space has been halted. In response TDC kicked off a Virtual Salon series back in May 2020 with Erik Spiekermann.
Now, TDC's Virtual Salon series is back, leading off with Toshi Omagari. The independent typeface designer and author of the highly popular Arcade Game Typography has worked for Monotype where he made typefaces for a variety of scripts including Tibetan and Arabic and since December 2020 the awarded type designer is freelancing doing what he does best. Exploring typeface design and its many varieties and scripts.
Hailed from Japan and based in London Omagari graduated from Visual Communication Design at Musashino Art University, Japan, and MA Typeface Design at the University of Reading, UK and he was working for Monotype from 2012 to 2020.
His type design skillset includes Latin as well as other writing systems including Greek, Cyrillic, Arabic, Tibetan, Mongolian, Tengwar, etc and he does Python scripting as well.
Omagari won the Modern Cyrillic competition 2014 with Marco, and received TDC Certificate of Excellence in Type Design 2014 with Metro Nova, has worked on the revival of many typefaces (eg. Neue Plak, Wolpe Collection, etc.), and he has contributed to Noto Sans with five scripts -including Mongolian and Tibetan.
So it comes as no surprise that Omagari's TDC's Virtual Salon session on Thursday afternoon, October 7 at 1 pm (EDT) is all about "Teaching Yourself Typeface Design for Non-native Scripts."
In this online event he will discuss the ways to approach a new writing system without committing yourself to a university degree.
"Typeface design is about drawing and spacing beautiful letters, which is not as straightforward if you are making one for a script you haven't grown up with" notes TDC's Paul Carlos.
TDC Members get free access to this Zoom webinar.
More here.
Tags/ type design, video, toshi omagari, type directors club, tdc, scripts, non-native scripts, webinar