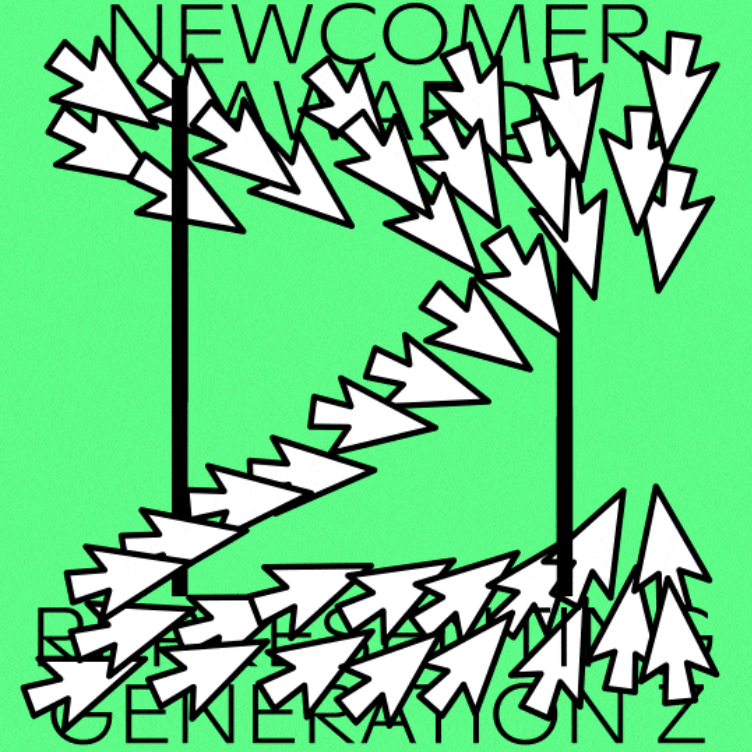 Weltformat Newcomer Award: the winners & more Generation Z designers to know
Every year, Weltformat Graphic Design Festival presents exciting and surprising designs by young designers as part of Weltformat Newcomer Award and this year's theme was "Representing Generation Z."
"We wanted to give a young generation of graphic designers a voice! In the form of a poster, young talents from all over the world visualised a message that is important to them" notes the graphic design festival.
"What values do they represent, what do they care about and what do they (finally) want to get on the agenda? Be it a personal, social or political issue, the climate crisis, social inclusion, mental health, economic security or education – the winning posters are bold statements that say: Boomers and Gen X watch out – now it's Generation Z's turn!"
The jury of the Weltformat Newcomer Award -consisted of poster designers Herendi Artemisio, Badesaison, Giliane Cachin and Dan Solbach -reached almost 750 visual interpretations of the Gen Z theme, sent in from 38 countries.
100 beste Plakate 20: the winners
From typography to illustration and more, the variety of different methods and techniques applied do provide a look at the diverse approaches of a young generation of visual designers, all under 27 yo.
For this year, the jury's main prize goes to Jan Wojda from Warsaw and the audience award goes to Dongyeop Shin from South Korea.
The twenty selected designs are exhibited during Weltformat Graphic Design Festival 2021 in Lucerne through October 17th, 2021. After the exhibition, the winning poster will be shown at 500 locations throughout Switzerland as part of a poster display.
Explore more here.
Tags/ graphic design, illustration, festival, poster, competition, lucerne, award, climate change, weltformat, generation z