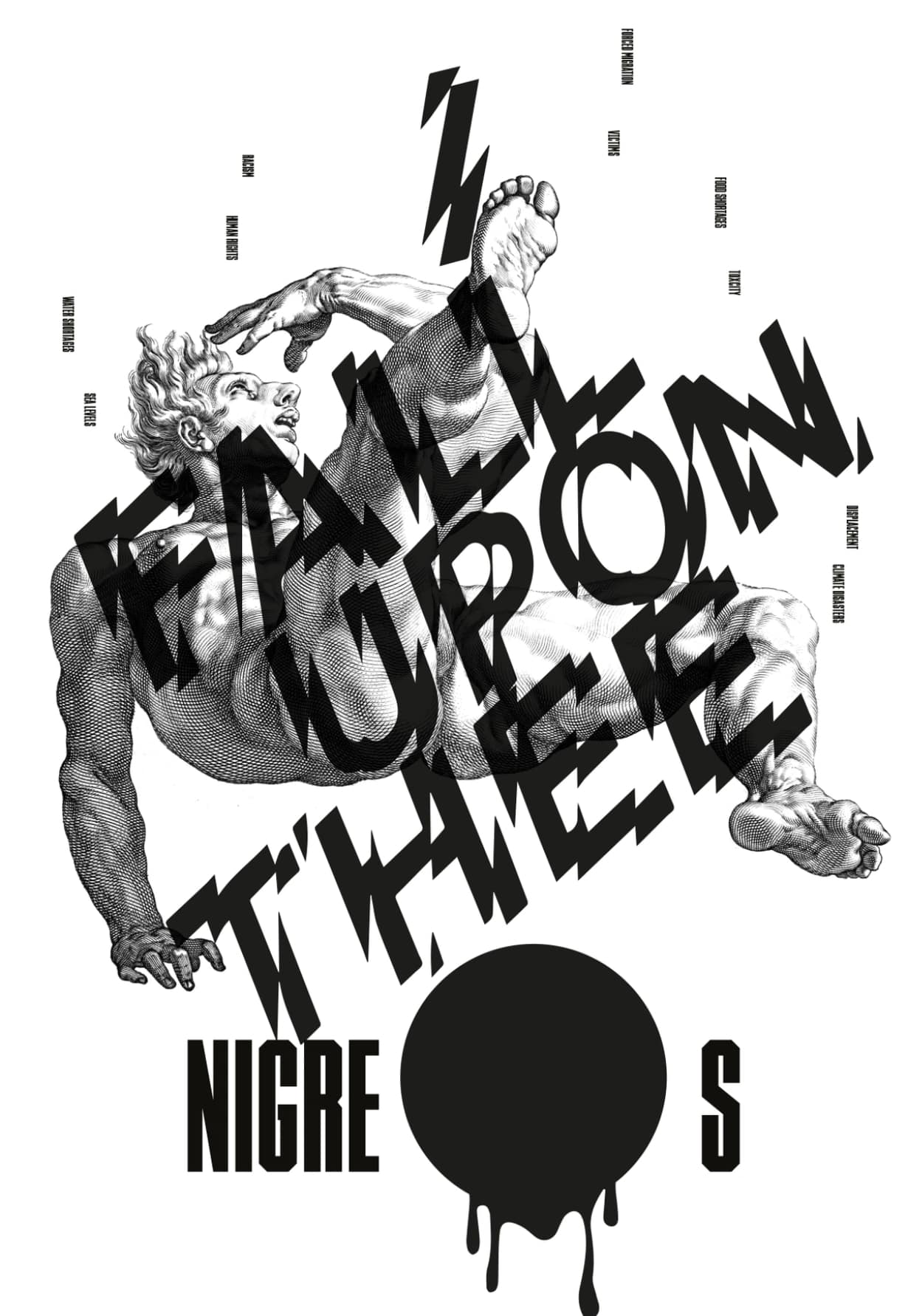 The Colour of the Climate Crisis: Eddie Opara, Tré Seals & more creatives for the planet  
"Art has always helped us to interpret the world and get closer to its truths" notes the team behind The Colour of The Climate Crisis, a project by Do The Green Thing, an environmental social initiative that uses creativity to combat the climate crisis.
Organised by Naresh Ramchandani and Do The Green Thing, The Colour of the Climate Crisis showcases the work of 24 Black creatives and artists of colour.
To coincide with the COP26 Glasgow Summit Do The Green Thing launched a pop-up exhibition of the artworks at Pipe Factory in Glasgow and now everyone can explore the price of climate crisis people of colour pay via its digital realm.
The exhibition grapples with humanity's biggest challenge ever and its many truths. We are facing a crisis of climate and nature the people most affected, most at risk and least responsible for it are people of colour.
Thunberg does type: Greta Grotesk is activism in typography
"We know that racialised and minoritised communities are already on the frontlines of climate change. Their experiences, ideas and leadership must be central to the global response to it" notes the team.
As world leaders meet at COP26 to discuss the climate crisis, this exhibition offers them a unique opportunity via the artworks presented. "To be quiet, and listen. To be humble, and learn. To be brave, and commit to meaningful action."
An opportunity to acknowledge the truth that racial injustice is climate injustice, and to begin to change it, The Colour of the Climate Crisis features works by Eddie Opara, Tré Seals, Ayo Fagbemi and more.
Enter the virtual gallery here.
Tags/ activism, tre seals, environment, eddie opara, climate crisis, cop26, ayo fagbemi