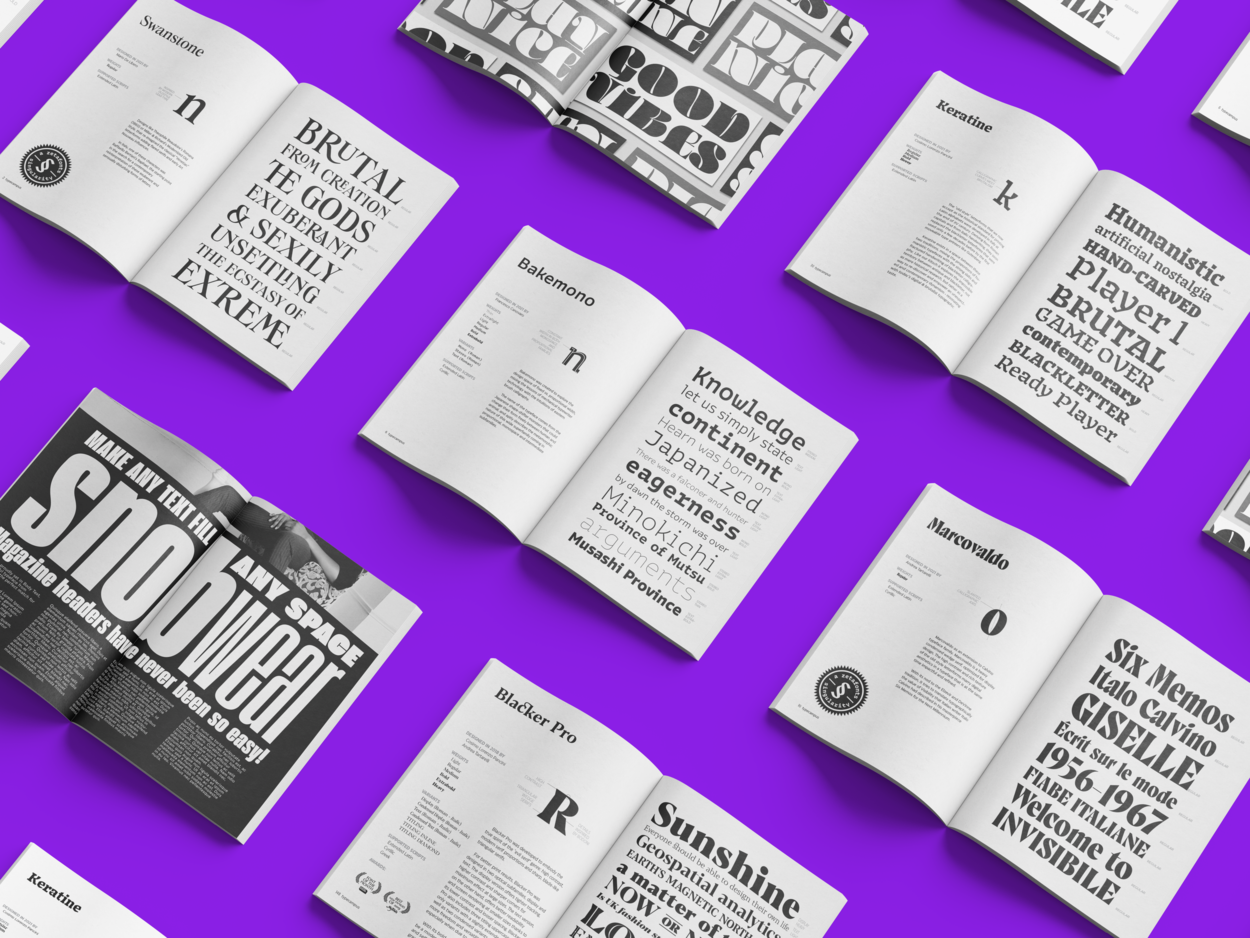 Download for free: 2022 Type Trends Lookbook, The New Normal predicts the future
What the future looks like? Answers aplenty, this year's 2022 Type Trends Lookbook: The New Normal aims to lead designers and brands in the complexity of the historical moment we live in.
The publication, a research of over 300 pages, features 140 related images and 38 matching typefaces to highlight the latest insights into the year's type-heavy cultural trends as analysed by the educational team of Typecampus.
"The release of the 2022 Type Trends Lookbook coincides with dramatic and unexpected events – a period that demands awareness and knowledge by everybody working in visual design and communication" says Isabella Ahmadzadeh, chief editor of the project.
"Rather than just looking at the trendy surface styles, designers and brands are required to pay attention to the meaning of their visual choices. And whether this meaning is found in a shared dream or in a choral action, this book can be a useful tool to help your design become more critical and conscious of the world around us."
Following the 2021 research, the Typecampus team has identified four behavioral drivers, that we can use for defining different scenarios to describe our present visual panorama made of uncertain reality.
"As a human being, you can dream of escaping from reality, finding refuge in another time and space, or you can face reality by seeking the best of what it has to offer. You can take action, by embracing new purposes, or you can choose to be passive because nothing you do makes a difference" notes the team.
"Basically, depending on the attitudes we face, trends and styles, therefore, correspond with their respective verbal and visual registers: Digital Ecstatic, Bold Purpose, Artificial Nostalgia and Hardcore Normcore. While at the meeting point between the trends we can now find a blurry area that hosts the more interesting styles of contemporary visual culture. It is the realm of the so-called edge effect, in which all the tensions coming from the visual trends collapse onto one another and create a hybrid realm where opposites – truth and false, past and present, digital and physical – merge together. Welcome to the heart of New Normal: Swap Culture."
Enriched by ten interviews with creatives in the field of motion design, illustration, publishing, events and branding, with a focus on typography — Nadine Chahine (I love typography), Amber Weaver (Type01 magazine), Héctor Ayuso (Offf! Barcelona), Francesco Franchi (Repubblica), Julia Kahl (Slanted Publishers), Raissa Pardini, Tina Touli, Typetype foundry, Valentina Casali (Sunday Büro) and Bill Gardner (Logolounge)- the 2022 Type Trends Lookbook aims to be "an inspirational guide to typographic and design trends." published in digital format and free to download.
To accompany the project supported by Zetafonts, the team even curated a series of corresponding Spotify playlists per trend that you can listen to here.
Download it for free here.
Tags/ typography, type, graphic design, typeface, type design, slanted, type foundry, francesco franchi, nadine chahine, femme type, lookbook, trends, typecampus, julia kahl