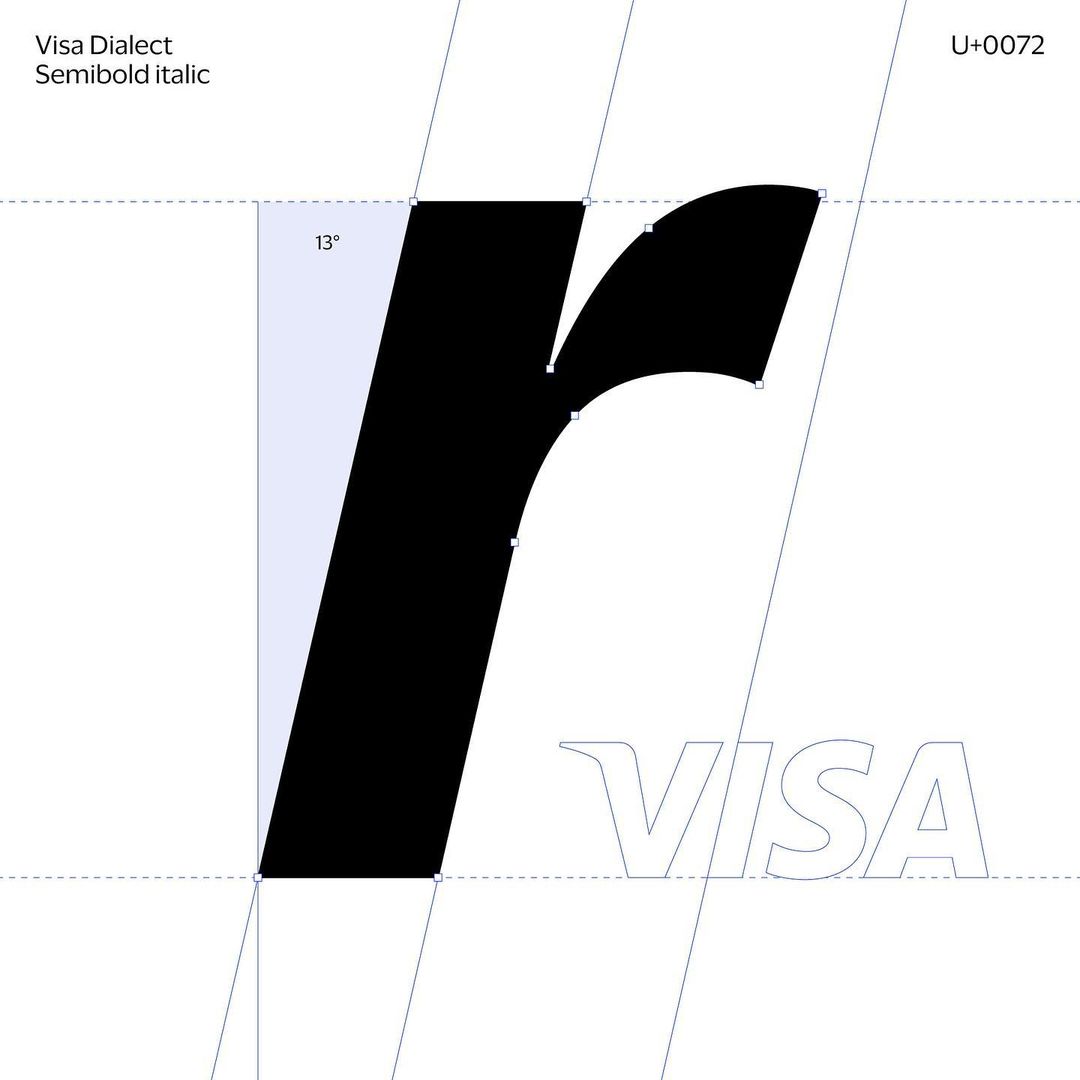 Mucho X Visa: a bold, impactful, and energetic brand new identity system & a bespoke typeface for all things Visa
Acclaimed global design studio Mucho has collaborated with Visa on the creation of a brand new identity system that aims to re-position Visa as "the network that enables the movement of a transaction from point A to point B, whether it's person-to-person between friends, cross-border remittance payments for family members living abroad, or real-time payments for hourly workers in the gig economy."
"With 3.7 billion credentials in the world — both in digital form and physical such as cards — the Visa brand is recognizable to nearly everyone and has long stood for trust, security, acceptance and inclusion. Over the course of its 60+ year history, the company has maintained leadership by anticipating the future of commerce. Yet to most people, Visa has been synonymous with credit and debit cards, making it important to ensure it is seen as more than a credit card company and understood as a trusted network that empowers people and businesses to participate in the global economy" notes Mucho.
Building upon the brand strategy, Mucho developed six design principles to act as guardrails and reference points for everything that we would develop within this new brand identity. "These new principles aim to guide internal teams and agencies around the world when rolling out the brand."
As noted "one of the most important considerations when developing this new brand identity system was to create worldwide consistency of the brand, an holistic identity that would take Visa — a 60+ year old company and #8 on BrandZ's most valuable brand list — and modernize its look for a digital-first world, while maintaining its incredible brand recognizability and equity."
The worldwide known Visa brand mark hasn't changed, yet Mucho updated the color to "capitalize on Visa's heritage while telling a new story about the brand — evolved, brighter, and more dynamic. The intent was also to be more visible in the digital world and increasingly smaller mobile environments."
Precious cuts of type: Yorgo Tloupas on Cartier's brand new bespoke fonts by Yorgo&Co
"A core part of the new identity was honoring the Visa visual heritage. The new brand symbol champions their values of access and equality, and brings the heart of the brand to the forefront. The symbol has always been there — we just dialed into the opportunity to use it in a creative way" notes Rob Duncan, Mucho's creative director.
Mucho provided the brand "with a simple rule of thirds. The thirds-based grid system is designed to flex across any shape or size canvas, providing flexibility, while always anchoring the elements."
With a a one-color system palette for everything Visa, a brand new icon and illustration system and its own bespoke humanistic typeface aka Visa Dialect this is a visual identity that aims to stay relevant in the years to come.
"An ownable typeface pushes brand recognizability and drives awareness. The typography was crafted to be digital-first and is highly legible across platforms" notes Mucho.
"Rather than adding a superfluous graphic language to the identity system, we concentrated on creative uses of the new typeface. By using Visa Dialect very large and cropping into the letterforms, we created a confident, bold expression for the brand. While maintaining legibility, the new typeface builds a more youthful and dynamic expression of the brand that can be used to create a unique look and feel for the many sporting and sponsorship events that Visa supports."
The recently revealed new brand identity system follows the unveiling of a new wordmark last year.
Explore more here.
Tags/ typography, typeface, bespoke, visual system, mucho, visa