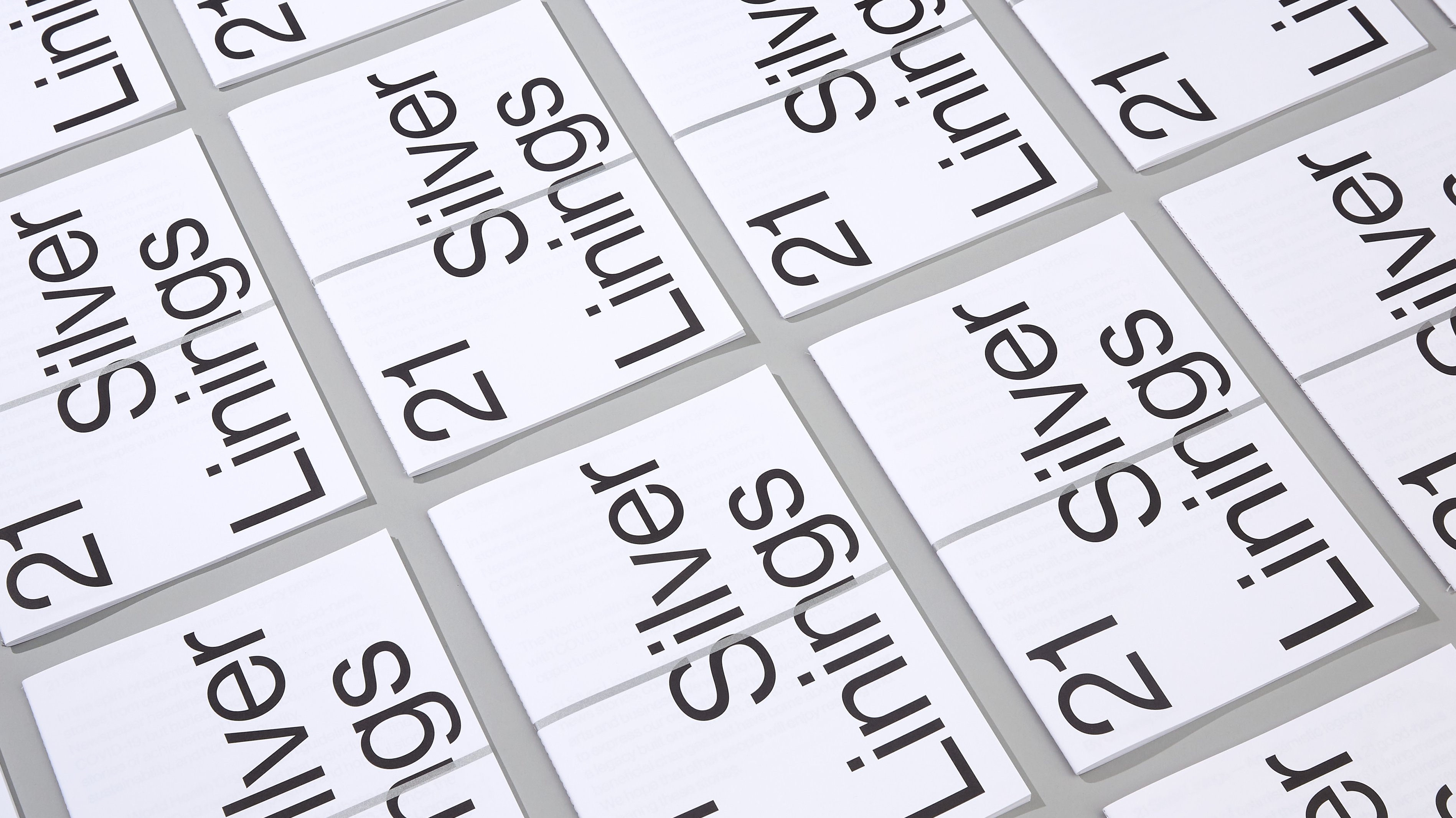 21 Silver Linings: typographic optimism in demand 
Launched in 2020 -a year "typographically arresting, with unique potential for puns about visual acuity. But, well, no" because COVID19 - Greenspace's typographic "legacy project" aka 21 Silver Linings aims to "invert frowns, thaw frozen cockles, and inspire sheer, unadulterated optimism."
"Based on a chat with a client and a piece of advice from the World Health Organisation, we decided to create a website that helps us to count our blessings instead of wringing our hands," writes Line Nielsen, Greenspace's MD and Strategy director.
Now in its second edition Greenspace's ongoing self-initiated project showcases 21 good-news stories that show how the monumental threat of climate crisis "is spurring innovation in fields from architecture to aerospace that would have been unthinkable just a few years ago."
"And it's not just technological change that holds so much promise. Around the world, people are coming together to experiment with new forms of democracy, law, and economics – refining the blueprints for the more sustainable systems of the future" notes Greenspace of the brand new edition of 21 Silver Linings.
The Colour of the Climate Crisis: Eddie Opara, Tré Seals & more creatives for the planet
Designed with sustainability in mind this year's journal is printed "in a slit-folded recycled paper poster that folds down into an A4 booklet."
"Print techniques such as silver overprinting, singer sewing, and slit folds were used together with recycled stocks and veg-based inks" notes Greenspace.
21 Silver Linings were published online through a dedicated microsite and an outdoor exhibition "shared optimism within the community."
Set in Neue Haas Grotesk, a typeface that was originally designed by Max Miedinger with art direction by Eduard Hoffmann circa 1957–1961 and was digital revived by Christian Schwartz in 2004, this much-needed legacy of optimism aims to disrupt our times with stories that celebrate humanity's capacity for good.
Enter the legacy here.
Tags/ typography, newspaper, journal, neue haas grotesk, climate change, greenspace