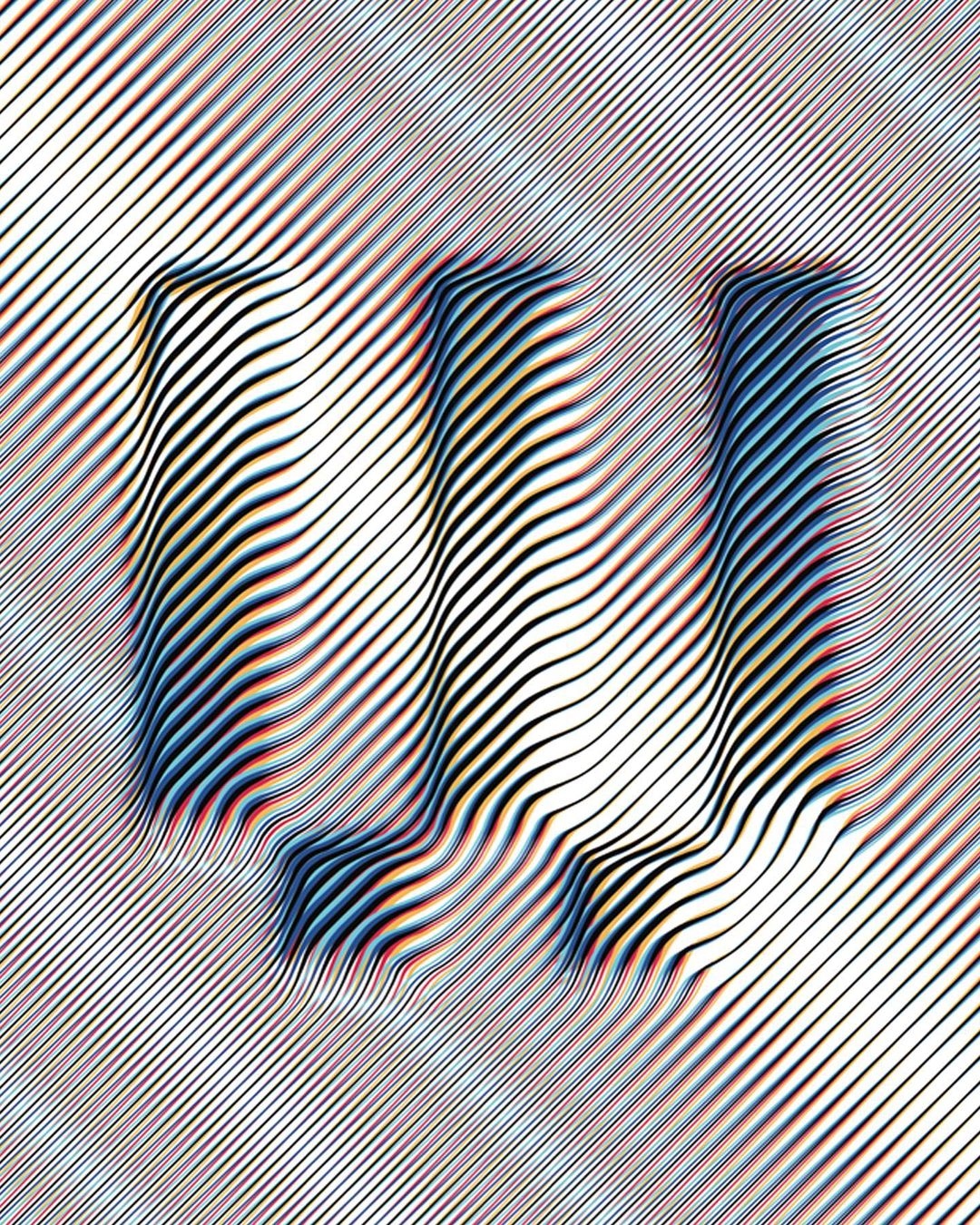 TRON inspired, Spanish made: Sitges poster brings Sergi Delgado's creativity into the limelight 
In today's era of hyperconnectivity and metaverses, the Sitges - International Fantastic Film Festival of Catalonia looks back and ventures into the dazzling virtual worlds of Tron (Steven Lisberger, 1982) to celebrate its fortieth anniversary.
Both visionary and pioneering, this film starring Jeff Bridges inspires the poster for the Festival's 55th edition that takes place from October 6th to 16th, 2022 and invites us to take a voyage to the other side of the screen.
The design is the latest installment of an ongoing collaboration between the festival and the Madrid-based China agency.
"For those of us who are of a certain age, it's very special to be able to work based on a science fiction classic from our childhood like Tron, a work that is more contemporary than ever, with words like metaverse or virtual reality slipping into almost any conversation" explains China.
"Taking the graphic universe where Kevin Flynn is trapped when he enters his computer's circuits as our inspiration, we saw the opportunity to recover the Festival's great icon and, for the first time, totally give it center stage. Virtual reality and Sitges, merged into an image conceived from digital and for digital."
"To design it, we went with the Barcelona visual artist Sergi Delgado who, with his minimalist style and rich in optical effects, explored until he found the perfect balance between the simplicity and forcefulness that every poster needs and the disorder of distorted, immersive lines that, up close, invite you to literally enter this edition's leitmotif."
A warm-blooded resident of Barcelona, sometimes a nomad and always a "somiatruites" Sergi Delgado is an artist and art director based in Barcelona who craves typography and lettering projects.
Delgado takes inspiration from the mathematic algorithms found in nature, the Psychedelic, Surrealist, Oniric & Pop movements and Op Art's greatest tricks and loves working in the field of music and dedicating time to cultural projects.
"I consider myself a versatile designer, I have a problem and I really like everything, from minimalist to baroque and from geometric to organic" said Delgado.
"My references within the world of Op Art are many, I would highlight Victor Vasarely, M.C. Escher, Sol LeWitt, Shigeo Fukuda, Franco Grignani, etc. It is very important to know how to choose your references, because in the end they will mark your style and they will be reflected in your work whether you like it or not. I think you have to have many references and influences, the more the better and the older the better. It is useless to be inspired by active people, that way the only thing you will get is to create a substitute of their work" he added.
Exploring the many paths of creativity, Delgado often uses typography as the foundation of his heavily-type infused portfolio. A multidisciplinary designer that experiments daily by combining images, textures and motion graphics, Delgado recently collaborated with Diatomic Studio on TILES, an experimental film about tessellated patterns in kinetic behavior.
"This film explores the module as the origin of harmony of a pattern, finding beauty in simplicity" notes the team.
"Using basic elements of geometry such as points, lines, circles, triangles, or squares, and combining them with the basic formulas of kinetics such as transaction, rotation, trajectory, or scale, we achieve new compositions of tessellated patterns of linear progression by increments. Combining these basic elements, with only the use of black and white as the maximum synthesis of the form, discovers the module's potential as part of the whole by itself, creating geometric tessellations and complex abstract compositions that open a whole immense range of expressive possibilities."
Hypnotize yourself with Delgado's work here.
Tags/ typography, poster, sergi delgado, spain, film festival, sitges