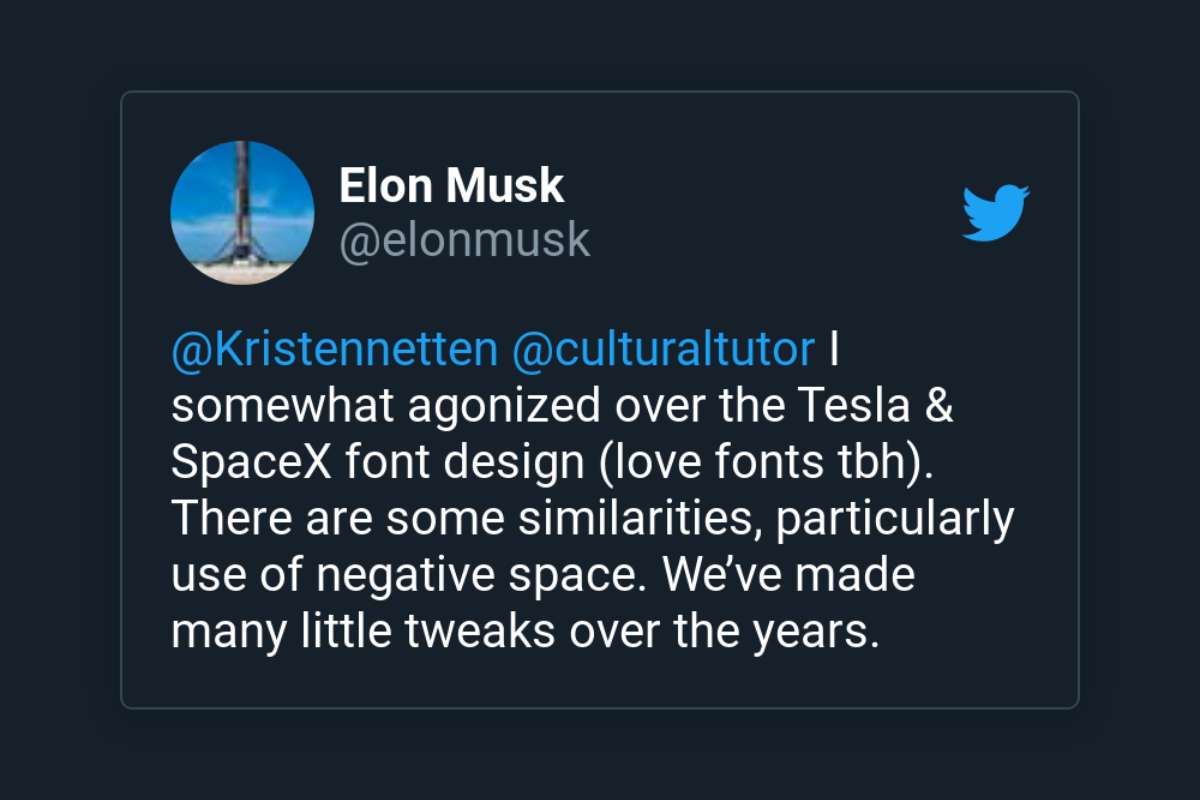 Elon Musk is the font lover you didn't know
Elon Musk aka the world's richest man took a break from posting memes or discussing politics, for the love of type.
In a series of tweets on Sunday, Musk revealed that he had "somewhat agonized" over the font choices in Tesla and SpaceX logos as a "font lover" would.
Responding to a tweet that praised Tesla's branding, Musk tweeted that he went for visual similarities for Tesla and SpaceX over the "use of negative space."
Type is the core element in branding: Parachute's Panos Vassiliou explains
"I somewhat agonized over the Tesla & SpaceX font design (love fonts tbh)," Musk tweeted in a series of posts responding to a fan's Tweet that praised Tesla's custom logo — a T-shaped sans-serif design meant to resemble "a cross-section of an electric motor."
I somewhat agonized over the Tesla & SpaceX font design (love fonts tbh). There are some similarities, particularly use of negative space. We've made many little tweaks over the years.

— Elon Musk (@elonmusk) August 28, 2022
The business mogul also unveiled that the swoop of the extended X in the SpaceX logo is "meant to represent the rocket's arc to orbit" and praised the serifs in the "good ol' Times New Roman."
Twitter exploded with many asking Musk what is his all-time favorite font but this is still a question that lingers unanswered. Till then, watch graphic designer David Airey deconstructing some of the world's most famous logos to unveil their hidden messages for BBC.
Tags/ typography, typeface, logo, branding, times new roman, elon musk