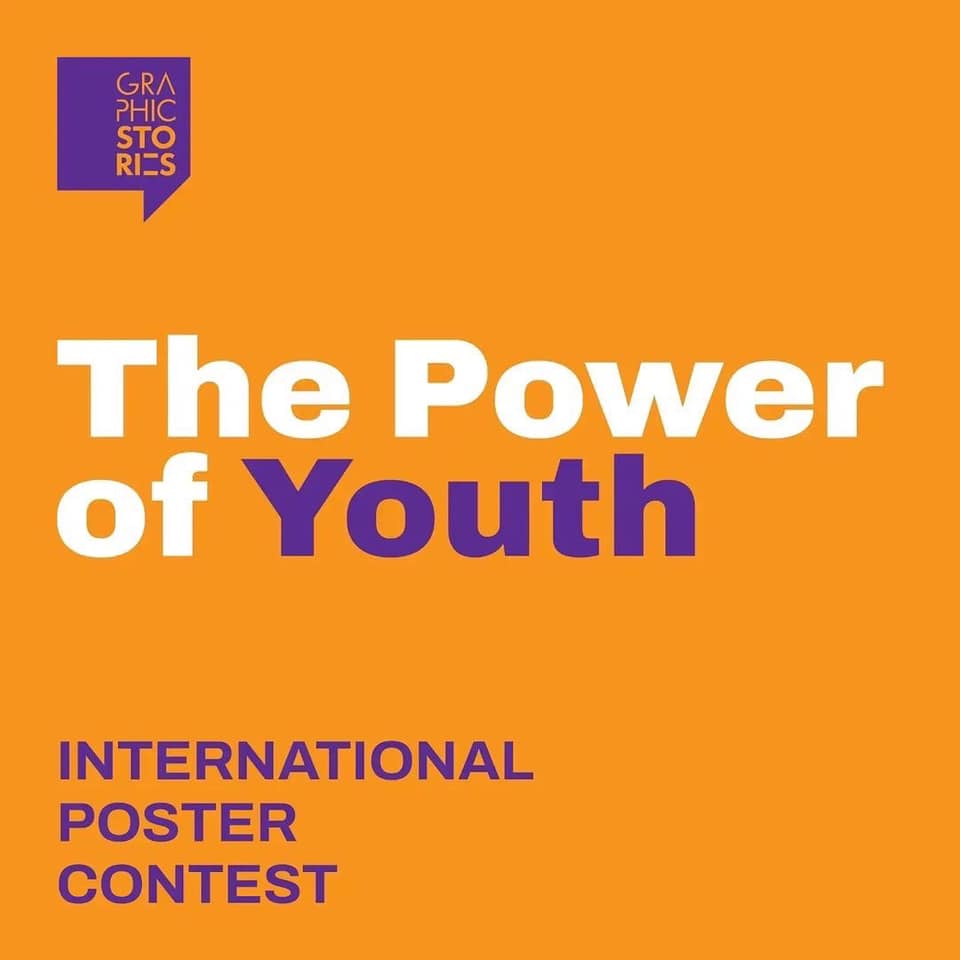 Graphic Stories Cyprus: The Power of Youth International Poster Contest is on
Graphic Stories Cyprus, the Non-Profit Organization that has established the annual conference on Graphic Design and Visual Communication in Cyprus, under the same name, since 2015 has once again launched its International Poster Contest open to students of visual communication and professional designers from all over the world, as well as students of secondary general and secondary technical education in Cyprus.
Participants are invited to design their thoughts & ideas regarding the theme of 2022 aptly titled "The Power of Youth."
"Young people are the most important and dynamic part of the population in every country. They are the driving force behind every change, social, economic and cultural. Young people have the curiosity, the idealism, the enthusiasm, the courage, the strength and will to change the world. They are not just a part of the general population but the most important wealth of this world. They are the present and the future of humanity, and the hope for building a better future with more justice, more peace, more freedom, more flora, more sustainability, and more inclusivity" explains Aggeliki Athanasiadi, founder and creative director of Graphic Stories Cyprus & Design Forum — 10' Design Talk.
"In 2021, 1420 participants from 45 countries took part, a record number for our contest" she adds.
The participants are invited to send their works until 30 November 2022.
The results of the 50 posters that will be distinguished as well as the winners of each category will be announced and presented at the 9th International Conference on Visual Communication Graphic Stories on March 19, 2023, after the scheduled lectures, at the European University.
Featuring a total worth €40.000 of prizes and sponsored by Parachute Typefoundry and European University Cyprus, the competition provides recognition as the Graphic Stories' exhibitions travel worldwide.
Enter here.
Tags/ typography, poster, competition, parachute typefoundry, graphic stories cyprus, contest, aggeliki athanasiadi