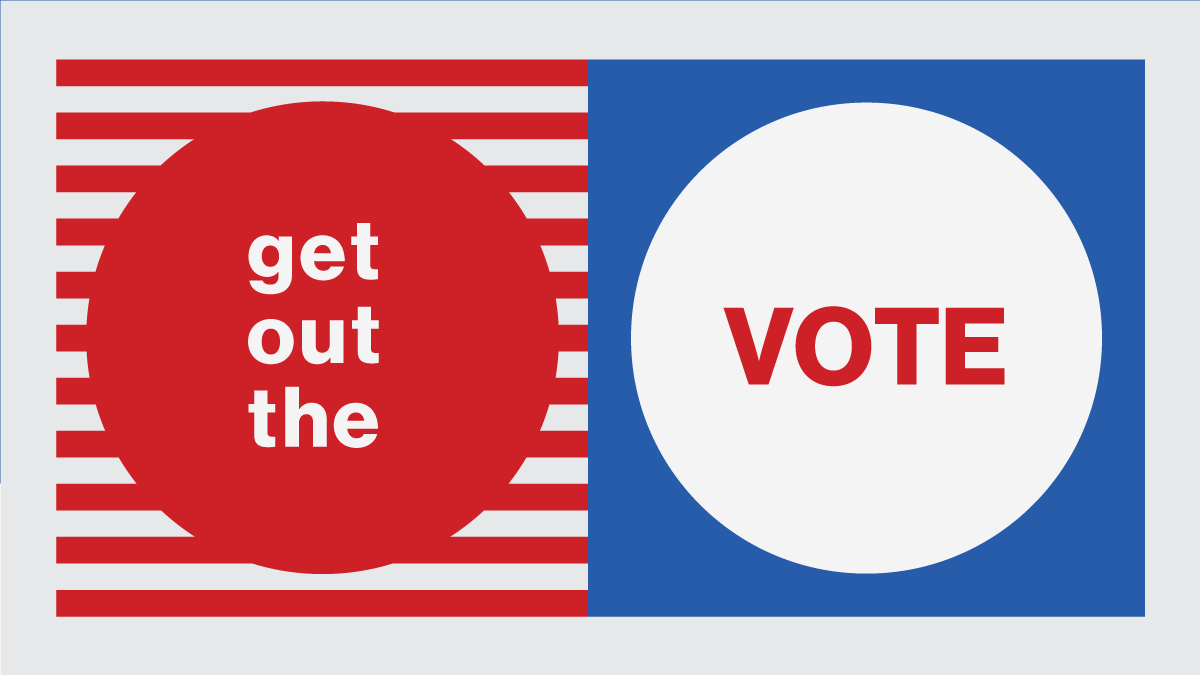 Get out the Vote with AIGA's Design for Democracy initiative
On the occasion of the upcoming US Midterms (November 8, 2022) AIGA has activated its network of designers across the U.S. and beyond to Get Out the Vote in partnership with Nonprofit VOTE and the League of Women Voters.
The campaign is part of Design for Democracy, an AIGA initiative to increase civic participation through design. In addition to voting, AIGA invites its members "to inspire citizens in their community to participate; build local awareness of midterm elections; registration deadlines; and absentee, mail-in, and early voting details."
Starting in 1998, Design for Democracy is AIGA's oldest initiative and is based on the premise that good design makes your choices clear.
"Design for Democracy has the mission to apply design tools and thinking to increase civic participation. By making interactions between the U.S. government and its citizens more understandable, efficient, and trustworthy, designers become more vocal citizens and make democracy more sound" notes AIGA. "In 2022, we continue to advocate for civic engagement through voter education, registration, and access. We turn design skills and aspirations into tangible actions that can make a difference."
"Civic engagement is part of the heart of design. Making information, especially voter information, accessible and understandable strengthens and enhances our democracy" adds AIGA's Executive Director, Bennie F. Johnson.
AIGA Design Conference 2022: the award medalists, the hosts, the talks and design's audacious future
View this post on Instagram
To complement this post, Typeroom briefly highlights AIGA's Top 10 Election Design Guidelines, all derived from AIGA Design for Democracy's best practices report on behalf of the U.S. Election Assistance Commission (EAC), "Effective Designs for the Administration of Federal Elections."
1. Use lowercase letters
2. Avoid centered type
3. Use big enough type
4. Pick one sans-serif font
5. Support process and navigation
6. Use clear, simple language
7. Use accurate instructional illustrations
8. Use informational icons (only)
9. Use contrast and color functionally
10. Decide what's most important
Further reading of AIGA's insightful guidelines here.
Here, we present you with some of the posters submitted in this new design call for one of humanity's elemental values aka democracy.
Check more entries in AIGA's dedicated gallery here.
The deadline for poster submissions is November 7, 2022.