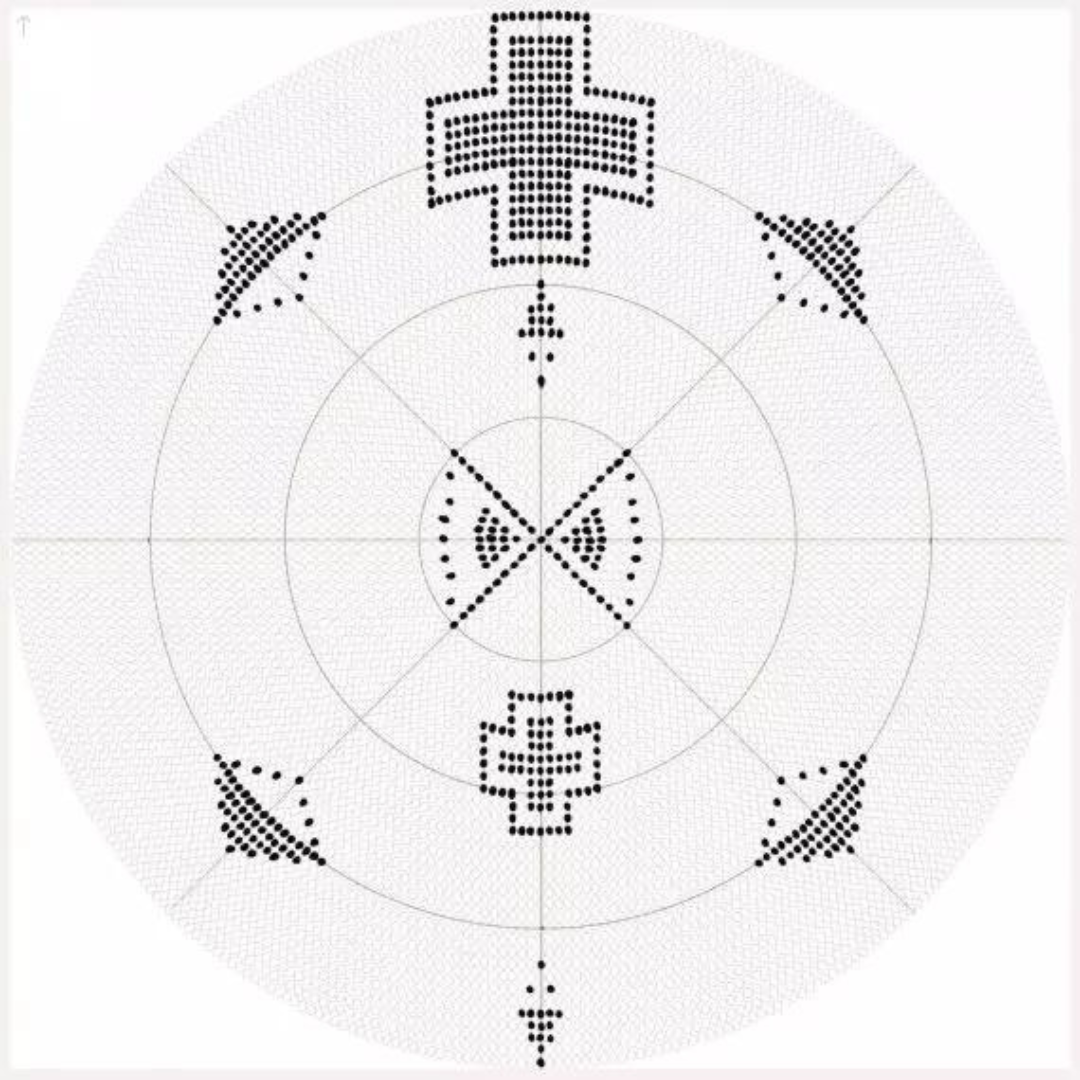 TDC's Ezhishin demystifies type design with indigenous wisdom 
Type preserves heritage. Type is history in written form. Type is an educational tool for future generations. Type can save ancient wisdom from going extinct. Type is all.
A first of its kind, the Ezhishin conference aims to leave a mark and kick-start a long overdue conversation about the oversaturated Latin script-type realm. Kicking off online this week, this is TDC's latest installment in its Type Drives Culture series, created to showcase typography, lettering, and type design from communities around the globe.
Through expanding the visual landscape, the inaugural conference on Native North American typography co-curated by Ksenya Samarskaya and Neebinnaukzhik Southall (Chippewas of Rama First Nation) aims to enrich the industry with other script ideologies that deserve recognition, shift the western-style and largely established type mind-frame and reclaim the right for presence and visibility.
With design being a powerful force that can petition for change, Ezhishin is a conference that acknowledges the importance of representation and opts for inclusivity in type with a great line-up of design practitioners and artists whose portfolio and agenda challenges the industry's status quo.
As Native language revitalization and visualization is an ongoing design challenge, the conference amplifies Indigenous language before it goes extinct with a great line-up of presenters and panelists.
From Sébastien Aubin who uses technology as a method of communication and preservation for the Cree language that faces the threat of extinction to Joi T. Arcand and Bobby Joe Smith III, we highlight a few of the many Indigenous design practitioners and artists who continuously challenge typography's status quo and bring Native languages into the limelight.
Sébastien Aubin, Opaskwayak Cree
With a Bachelor of Fine Arts (major in Graphic Design) from the University of Québec, Sébastien Aubin has worked for Kolegram, one of the most prestigious graphic design studios in Québec, and has since shaped his professional career as a freelance graphic artist.
Aubin has done publications for numerous artists, organizations, and art galleries in Winnipeg, Montréal, and Ottawa, including Plug In ICA Close Encounters, the next 500 years, Terrance Houle, KC Adams, Carleton University Art Gallery, Thunder Bay Art Gallery, and Art Gallery of South Western Manitoba.
Aubin is one of the founding members of the ITWÉ collective that is dedicated to research, creation, production, and education of Aboriginal digital culture. Currently based in Montréal, QC, Sébastien Aubin is a proud member of the Opaskwayak Cree Nation in Manitoba.
Bobby Joe Smith III is a Black and Lakota (Hunkpapa and Oohenumpa) graphic designer and media artist. Design, computation, performance, writing, and lens-based image-making are mediums of expression and inquiry he turns to often. His creative practice is rooted in the ongoing decolonial and abolitionist movements led by Indigenous communities on Turtle Island and across the Black diaspora.
His research draws from the decolonial, abolitionist, and post-apocalyptic strategies of Black and Indigenous people to construct a poetic vernacular of "unsettling grammars"—gestures, methodologies, and utterances that deviate, disrupt, and dismantle settler-colonial systems.
By rearticulating these "unsettling grammars" through the disciplines of media art and design, Bobby Joe seeks to reveal vectors leading toward decolonial futures and generate work that resonates with the people and movements he is from. He holds an MFA in Graphic Design from the Rhode Island School of Design (RISD), a Post-Baccalaureate degree in Graphic Design from the Maryland Institute College of Art (MICA), and a B.A. in Philosophy and Political Science from Middlebury College.
Kathleen Sleboda is an art director, graphic designer, educator, and illustrator. Her work crosses disciplines, weaving together the acts of making, curating, collaborating, and documenting. She is the co-founder and design director of Draw Down Books and principal of the illustration studio Gluekit.
For the past 15 years, she has designed books and printed materials for cultural institutions while lecturing and writing about graphic design, independent publishing, Indigenous knowledge systems, and the preservation of cultural heritage. She currently teaches graphic design at the Rhode Island School of Design.
Originally from San Francisco, she graduated from Yale University and the University of British Columbia. Kathleen is Nlaka'pamux and a member of the Coldwater Indian Band of Merritt, British Columbia.
Joi T. Arcand, Muskeg Lake Cree
Joi T. Arcand is an artist from Muskeg Lake Cree Nation, Saskatchewan, Treaty 6 Territory, currently residing in Ottawa, Ontario. She received her Bachelor of Fine Arts degree with Great Distinction from the University of Saskatchewan in 2005. In 2018, Arcand was shortlisted for the prestigious Sobey Art Award.
Her practice includes photography, digital collage, and graphic design and is characterized by a visionary and subversive reclamation and indigenization of public spaces through the use of Cree language and syllabics.
Led by established and emerging Native designers, Ezhishin aims to facilitate conversations around the typographic needs of First Nations / Native American communities.
A new wing in the Typographica Library: Fonts that Support Native Languages & Scripts and Native North American Type Designers. A page of resources in coordination with the Ezhishin conference.https://t.co/uuQAUqndUG

— Typographica (@typographica) September 22, 2022
Big shout-out to Typographica's Native North American Type & Type Designers directory, created in coordination with Ezhishin that you should bookmark asap.
TDC's Ezhishin takes place virtually from November 11-12, 2022, with workshops on November 13.
Tags/ typography, conference, tdc, typedesign, scripts, indigenous, native, ezhishin