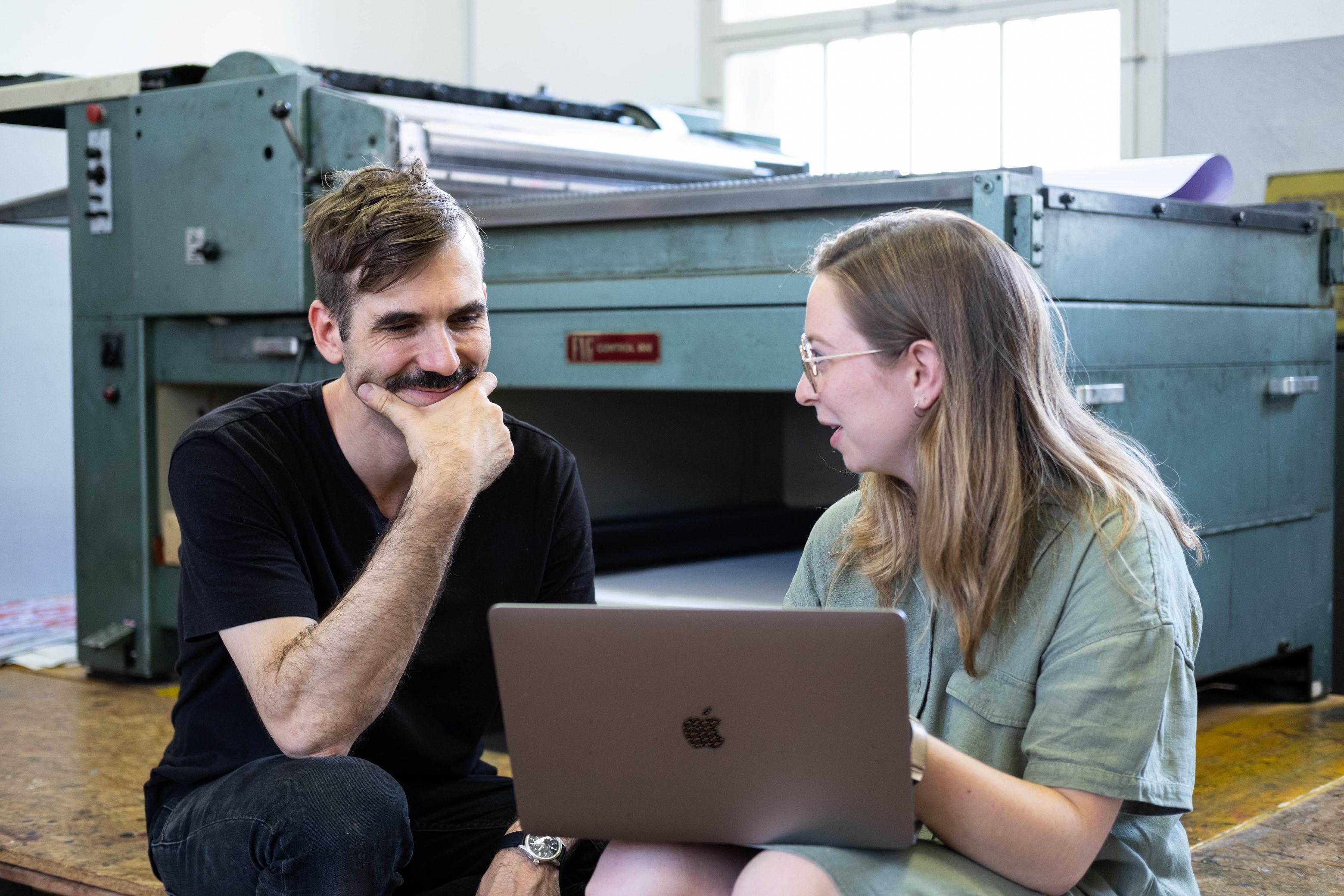 Typeroom × Typographic Printing Program: a scholarship to flex your typographic muscles at half the price
Back in July 2020, Typeroom partnered with renowned letterpress artist and poster designer Dafi Kühne on his "Typographic Summer Program" offering one spot in his type-infused workshop at half the price. Two years later, we repeat this not-to-be-missed offer in collaboration with TPP and the Hoffmitz Milken Center for Typography.
Typeroom and Kühne provide an exclusive opportunity to enter his "Typographic Fitness" session at half the price.
A great chance to study in the USA with the multi-awarded Swiss design practitioner Kühne, the scholarship covers half the expenses meaning the lucky winner will be able to participate in his Pasadena Session II, January 10–14, 2022 for 1/2 of the regular fee ($545.00 instead of $1090.00*).
"The Pasadena sessions of TPP are offered in collaboration with HMCT and hosted in one of the most beautiful and best-equipped typography workshops on the West Coast," Dafi Kühne says.
"In this workshop, we train your typographic fitness. We work out typographic details and develop a deep understanding of the theory and history that lies behind it" he explains.
"In the HMCT Archetype workshop, we will work with an inspiring archive of letterpress equipment and foundry type as we manually explore typographic and design history. This acquired knowledge can be applied to contemporary digital practice. Over the course of five workshop days, we will develop typographic layouts that will be letterpress printed by each participant. This class is intended to be a lab environment for designers and printers to explore experimental analog typographic poster design and its relevancy in the digital landscape."
This session targets graphic designers at any level of experience, as well as letterpress printers with a strong interest in contemporary typography (entry-level welcome as long as you are motivated) and is co-organized and hosted in collaboration with Hoffmitz Milken Center for Typography.
The focus of Session II is on typographic fitness and each participant will produce a letterpress printed poster at the end of the week. But just as always in the Dafi Kühne style—don't expect these prints to look old-school or handmade.
The Typeroom × TPP Scholarship offer is open for applications from Tuesday 29th of November through Monday 5th of December, 11:59 pm, and is only valid for Session II, 2023.
Apply now through the TPP website with a short letter of motivation and a CV.
Please note in the comments "Typeroom Scholarship."
Enter here.
*This fee includes the 5-day workshop at HMCT with all the needed workshop materials. It does not include individual travel costs, food, or accommodations.
Tags/ typography, workshop, poster design, letterpress, poster, dafi kühne, scholarship, hoffmitz milken center for typography