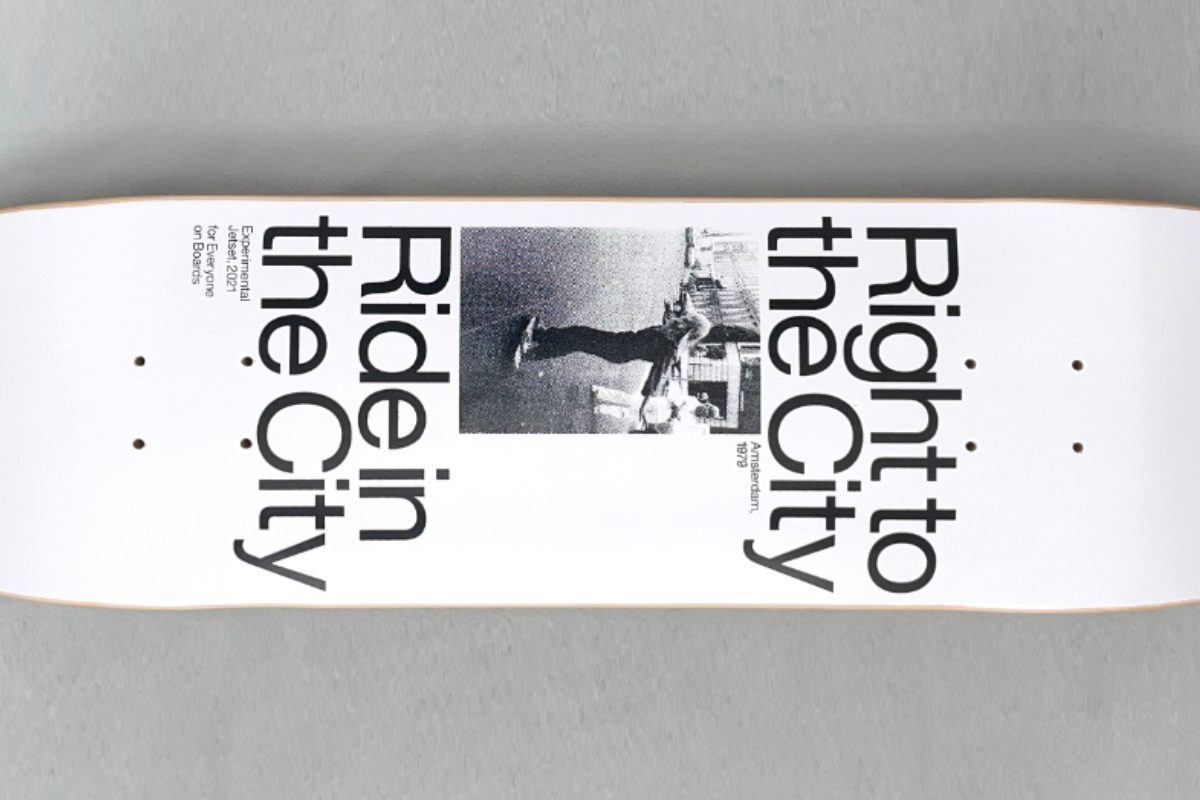 10 artists X 10 one-off skateboards: Everyone On Board's fundraising campaign brings type to the streets 
Everyone on Boards is a social enterprise with community programs to "inspire, engage and empower young people and families through skateboarding and its culture."
Now in partnership with 'In-Action' the CIC arm of Clown Skateboards, the initiative auctions ten one-off skateboards by ten artists to help raise money to support its campaign for the first indoor skatepark in Waltham Forest.
To support the mission ten artists aka Pete Fowler, Experimental Jetset, Mau Mau, Angry Dan, Simon Brown, Katrina Adams, Fandangoe Kid, Tizer, Hatch and The Hat provide their one-off skateboard deck designs.
EOB's aim is "to offer young people from all backgrounds, the opportunity to join teaching programs catered around the culture and sport of skateboarding, all year round, in a safe and welcoming indoor environment" reads the introduction to the auction that is now live.
For EOB the indoor skatepark "will also serve as a youth enterprise hub for workshops and training, helping to foster fundamental human needs such as belonging, self-esteem, creativity, and personal and social development.
Founded in 2020 by Agnieszka Aga Wood EOB's vision aka to encourage young people to enjoy life through outdoor activity and learning through vocational training and projects. Leading fulfilled lives and being an active part of their local communities" is a heartwarming one.
The EOB auction finishes on the 2nd of December 2022.
Bid here.

Tags/ design, graphic design, charity, experimental jetset, auction, skate, skateboard, everyone on boards