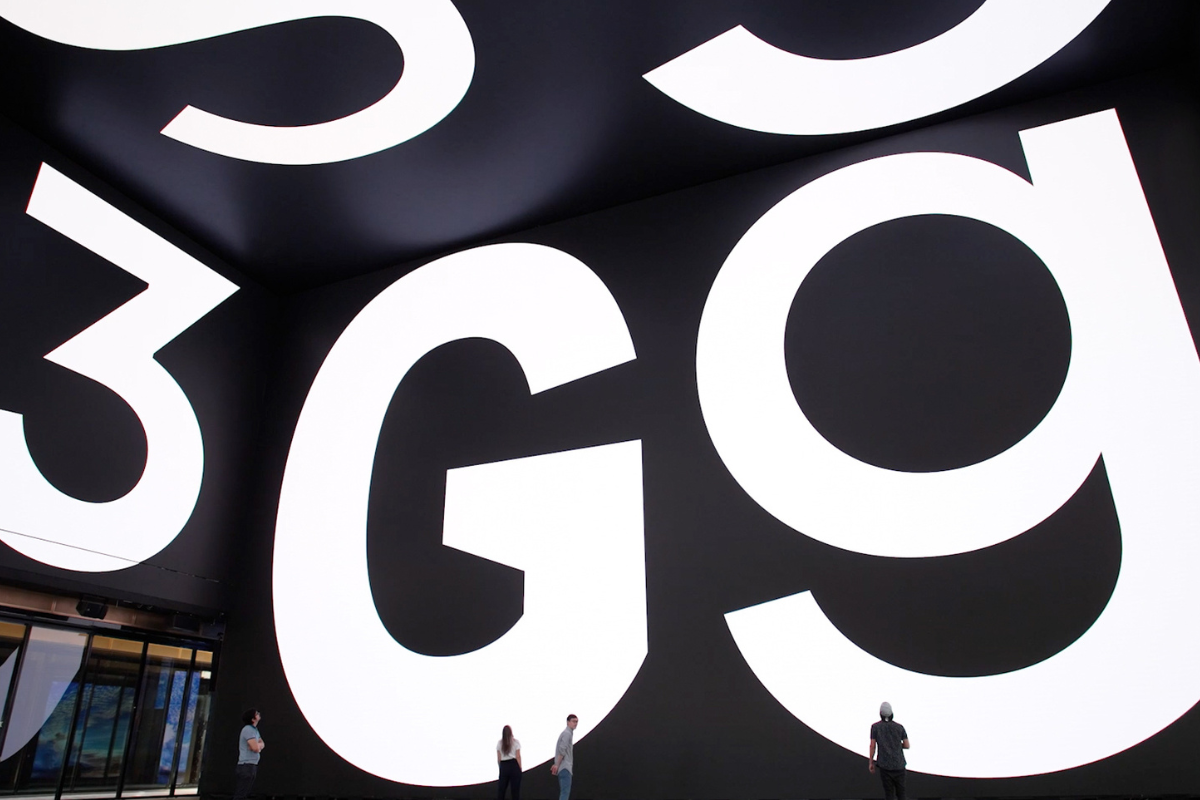 NaN x Outernet London: an epic visual identity set in bespoke type that wows 
Literally EPIC! DBLG, the strategic collective of artists, directors and designers who aim to "bring brands to life through motion design" unveiled its identity for a groundbreaking arts and entertainment district in London aka Outernet, and custom type by NaN is a core element of the project that wows.
Commissioned to create a flexible & unique visual identity for Outernet Global's state-of-the-art immersive entertainment district in the heart of London, DBLG delivered a brand identity that works alongside and houses a "huge range of visual content from luxury brands through to showcasing a wide range of music performance and digital art."
Sitting at the heart of this brand identity is "a distinct isometric logo marque that drives all content navigation across the district. The Logo embodies the futurist geometrical structure of the buildings and the unforgettable eye-catching Tombac color scheme" notes the agency.
Eventually, the project bears a distinctive typographic voice with the help of the renowned independent type design practice NaN. The type foundry created not one but two bespoke font sets, "specifically created to operate at multiple scales."
"With its unique 200m screen façade the Outernet needed a strong type presence as a glue to bring together a palette of diverse visual materials" explains NaN.
"Aiming for a digital-first application we took advantage of variable font technology to create a display monospace family allowing animation in weight while keeping the same width. This titling family inherits from the coding font vernacular, doubling down on the tech-oriented physical internet identity of the venue. A second calmer proportional sub-family was created to undertake the job of setting longer form copy."
Enter Outernet Corporate, the geometric sans with angular detailing and a hint of British vernacular, and Outernet Headline, it's monospaced sibling, "operating largely in display with graphic forms referencing the architecture at the central London location" notes DBLG.
Discover more here.
Tags/ typography, type, typeface, visual identity, branding, bespoke type, custom type, nan, outernet