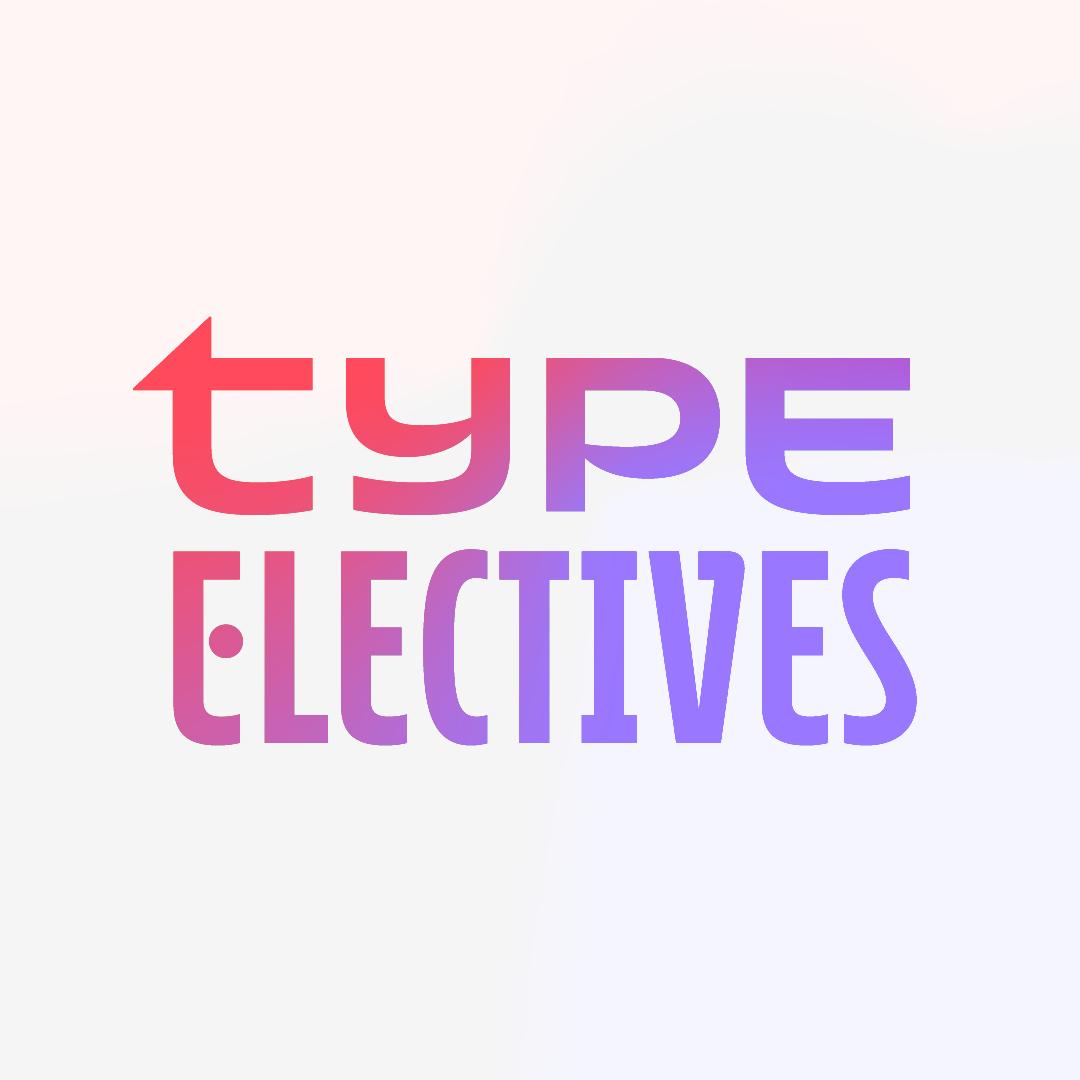 Type Electives: Lynne Yun & Juan Villanueva kickstart the future of type with their brand-new design school online
From exploring the building blocks of algorithmic art in order to manipulate digital type to leveling up your type skills and learn the foundations for designing display typefaces that speak for themselves or learning how AR technology brings type to all dimensions, this brand-new design school that premieres online aims to change the rules of the lettering game asap.
Aptly named Type Electives and co-founded by renowned type designers and educators Lynne Yun and Juan Villanueva, this brand-new online design school is already enrolling students for the spring term.
Offering eight courses which "go beyond traditional type design education" this new digital venture aims to provide hefty doses of knowledge and insights across a variety of the creative realm whilst providing a "more diverse, equitable, and inclusive future in the industry" with scholarship seats for BIPOC participants in every class that anyone interested in applying can learn more on the scholarships page.
From introductory classes to workshops for more advanced learners, TE's mission comes with a must-embraced agenda and its spring course lineup offers the following:
Intro to Generative Typography with p5.js with Lynne Yun & Kevin Yeh
Crash Course in Type Design with Libbie Bischoff [Sold Out]
Say It Proud: Lettering with Intention with David Jon Walker
Provoking Type with Schessa Garbutt
Foundations of Display Type Design with Juan Villanueva
Websites Beyond the Page with Meghna Dholakia & Ilona Brand
Intro to AR Type with Beatriz Lozano
Lettering Variations with Gen Ramírez
"The instructors of Type Electives have a deep passion for type and education and are committed to making space for the multiple narratives and truths that shape our practices. Our goal is to nurture students to become self-directed learners who can be confident in creating a body of work that celebrates their unique voices and lived experiences" reads the school's press release.
"This school is something that I've been wanting to do for a very long time and its mission is at the core of who I am as a designer and educator," says the Peruvian typeface designer, educator and senior type designer at Monotype, Villanueva. "We're collaborating with some of the best designers and educators working in our field today and I'm excited for the students to become part of our community" explains TE's co-founder and also the founder of Type Crit Crew, an initiative to make type design education more accessible and inclusive.
"Type is multidisciplinary – it has a rich history, its form has changed from the physical to the digital across time, and it is a ubiquitous way that we use to communicate every day," adds Yun aka the Korean typeface designer and educator who is fluidly connecting the seams between calligraphy, type design, and generative typography. "To me, this new school is a way to reflect that in education, and to use it as a basis to encourage dialogue between participants of all different disciplines" adds TE's co-founder who runs Space Type, an NYC studio operating at the intersection of type and technology.
In addition to classes, TE is developing a series of lectures open to everyone that invites new and established voices to share their stories, knowledge, and ideas with the community. Sponsorship opportunities for the programming are available, and anyone interested can email hello@typeelectives.com.
Making type more accessible is at the core of this initiative and anyone interested in supporting Type Elective's mission can make a one-time or monthly donation on the school funding page, or help spread the word by sharing the news.
Explore more and enter the online future of type here.
Tags/ design, typography, type design, education, diversity, juan villanueva, lynne yun, school, online, scholarship, bipoc, type electives