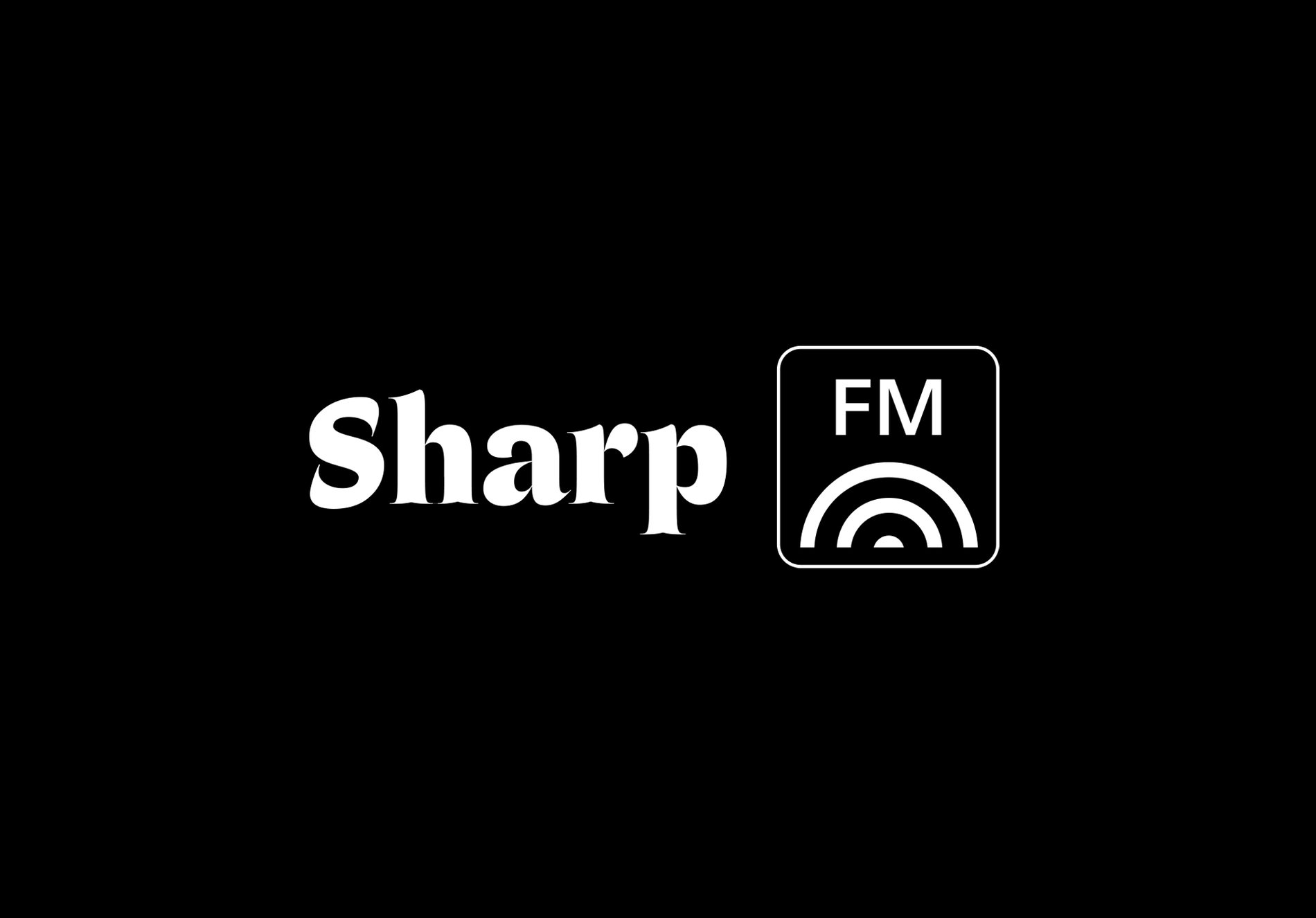 Sharp FM is where typography meets the perpetual beauty of sounds
Back in early October 2022 Sharp Type aka the multi-awarded digital type foundry based in New York City co-founded in 2015 by Chantra Malee and Lucas Sharp premiered its own soundscape via Soundcloud enter Sharp FM.
Aiming to add an extra layer to the design practice's realm, Sharp FM's debut mix of classical music for Octave's release by guest DJ Jen Monroe "was a spritely and contemplative tonal sine wave, good for use in most any scenario, much like Josh Finklea's typeface."
"Josh's love of classical music became the natural starting point for Octave's art direction, and while we were in production, we felt that this was a great opportunity for us to debut Sharp FM with a complementary soundtrack. Jen Monroe was our only real choice for this mix, and thankfully she was interested and available. For the uninitiated, Jen hosted the popular album-download blog Listen To This, and we love Getting Warmer, her monthly show on NTS Radio, which is renowned for its deep-and-wide appreciation for ambient, Japanese new wave, left-field pop, and, of course, classical" reads ST's introduction.
In its inaugural mixtape Robert Schumann's inimitable late-period "Gesänge der Frühe" (Songs of the Dawn) — Josh Finklea's favorite piece of music — is the opening track for a "soothing and invigorating" piano-centric set inspired by a type release that is "calm, pragmatic, and understated."
Octave, Josh Finklea's release with Sharp Type, is a "reconsideration of the modern sans serif typeface."
"Octave doesn't indulge in visual flourishes, nor does it cling to steadfast rules that hold other typographic standbys and contemporary revivals in the past. Instead, Octave embraces the overall design ideology of the modern sans serif while reasonably allowing for design structures and aesthetics to be logically reexamined and refined. There have been many expertly drawn revivals of classic typefaces in the last decade, but this isn't an attempt to revive a classic, nor a comparison with these revivals. Octave is a typeface that harkens to the reliability and sensibility of the mid-1900s and comfortably displays its contemporary improvements."
Two months later, Sharp FM collaborates with another "NTS GOAT" Bianca Lexis for a second mix that celebrates the winter solstice.
The LA-based DJ Bianca Lexis who plays worldwide and hosts the monthly show Panorama Heaven on NTS — "a treasure chest, well-known for its deep digs into the world of 80s new wave, courtesy of the record collection she inherited from her dad" — is a versatile selector whose mixes "manage to feel both familiar and fresh, spanning genre and era with the sort of intuition that only comes with a deep appreciation and hunger for Music" notes Sharp FM.
"Our desire was to pull together songs that feel festive for the holiday season but would be fun year-round; celebratory for gatherings, but companionable for a solo excursion. We finally requested that with all that in mind, Bianca should feel free to let inspiration take the mix wherever it needed to go, and she delivered. The opening bars of The Blue Nile's "Saddle the Horses," herald a fine line between beatific and wistful, before the swooning melodies of Suzanne Menzel and that tender outlaw Judee Sill fully open your heart."
"As a type design studio, we started Sharp FM with the idea that the output would reflect the way we work: Compass over maps, emergence over authority, practice over theory, experimentation over safety, diversity over uniformity, intuition over process. We're excited to see how we can concept music mixes to connect meaningfully with our typeface releases, even though, at the end of the day, the music simply has to be good, and each mix has to exist on its own terms" notes Sharp Type.
"We hope these songs provide a space for both end-of-the-year reflection and celebration. Bianca's mixes are definitively 'feel good' and reward repeat listening, so it's our joy to share Sharp FM 002: Bianca Lexis for Winter Solstice '22. This will be a perennial listen, full of rare delights and lesser-known pop gems, but it's an ideal holiday soundtrack, too. By the time you find yourself enveloped in the synth clouds and gentle grooves of the second half, we hope you'll feel at home, wherever you might be."
FYI, Sharp FM's logo and Winter Solstice cover/tracklist art by Justin Sloane, a type designer artist and independent publisher working in West Los Angeles, and a permanent member of the type foundry are a beauty to look at.
A welcome installment to Sharp Type's Holiday YouTube video, let those "toasty Ogg Text woodcuts" burn and stream the second mix of the ongoing Sharp FM series.
The project curated by Theodore Jahng, the type foundry's director of communications and a music supervisor within the fashion industry with strong ties to the underground music community as a DJ with a longstanding residency at The Lot Radio is available for all to stream and enjoy here.
Tags/ typography, type, typeface, type design, music, type foundry, radio, sharp foundry