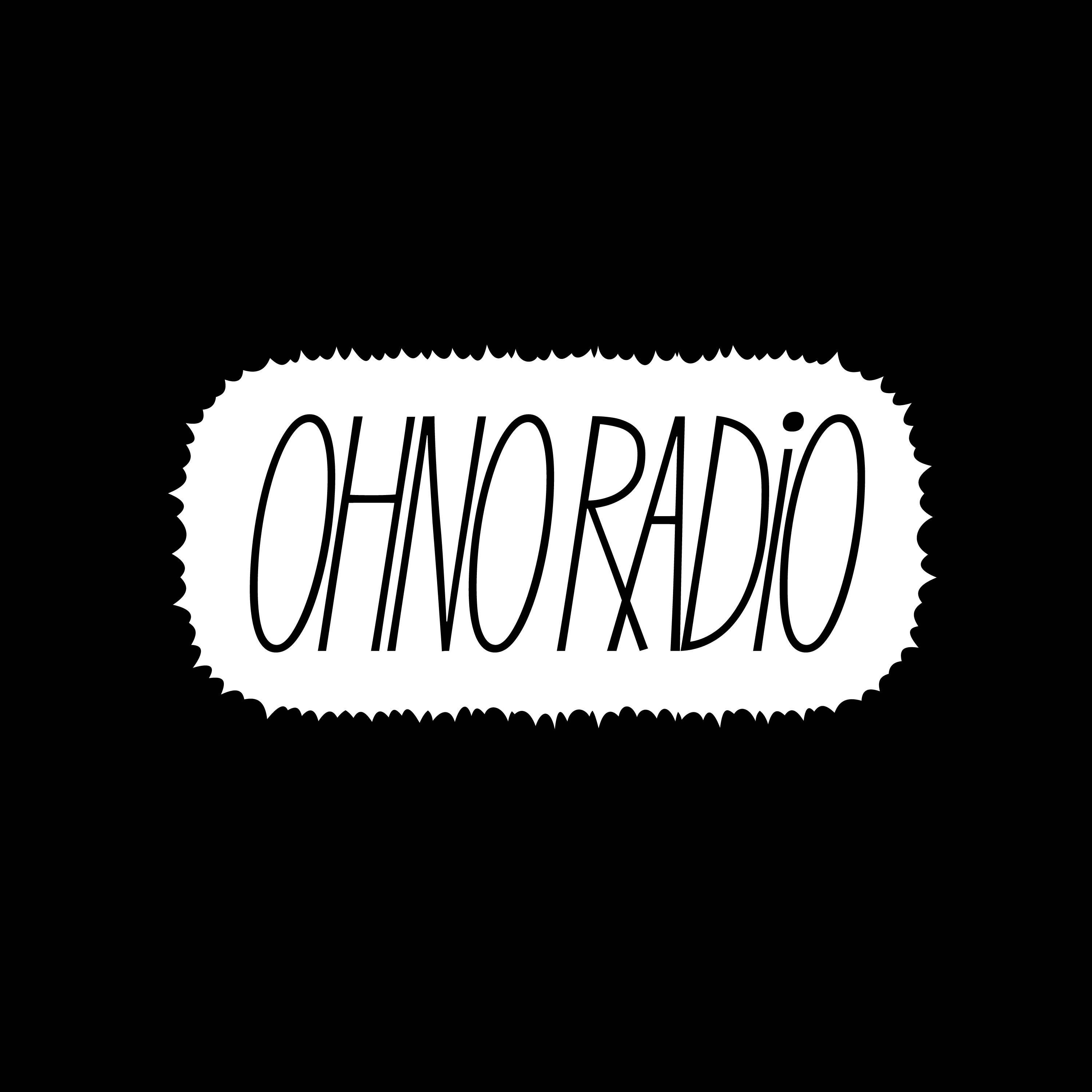 Tune in: a design podcasts roundup featuring Paola Antonelli, Alice Rawsthorn, Stefan Sagmeister, Josh W Higgins and Kris Sowersby 
Our headphones are on for Typeroom's latest podcast roundup for all design lovers or aficionados.
Just in time for the holiday season, here we present you with four design podcasts episodes to tune in and gain insights into some of the most fascinating aspects and people of the design practice.
From engaging interviews with leading creatives to in-depth explorations, this is Typeroom's Podcast Roundup for the season.
-
Design Emergency Podcast: Paola Antonelli and Alice Rawsthorn on design and human rights
"One of design's most important – and inspiring – roles throughout history has been to champion human rights. At a time when those rights are under threat in so many parts of our planet, we – Design Emergency's co-founders, design curator Paola Antonelli and design critic Alice Rawsthorn – decided to host a special episode to discuss design's record in helping to defend and strengthen human rights, and to prevent abuses of them. We've searched for design interventions in diverse areas of those rights, as defined by the United Nations as 'rights inherent to all human beings, regardless of race, sex, nationality, ethnicity, language, religion, or any other status.'
In this Design Emergency Human Rights Special, we consider design's power to raise awareness of crucial causes, including Black Lives Matter and the protests in Iran against abuses of women's rights. We also explore the complex politics of the design of human rights symbolism: from the Red Cross and Red Crescent; to China's fiercely contentious reinvention of the China Aid program. And we look at the design successes and failures in one of the greatest human rights challenges of our time, the escalating refugee crisis.
Why has the design of refugee camps and shelters proved so problematic? And why are new solutions developed by the architect Marina Tabassum and her team in Bangladesh and the mostly self-taught designers and builders of the Nakivale Refugee Settlement in Uganda proving so effective? Finally, we ask how, as the climate emergency deepens, design can broaden its focus from 'human' rights to include those of all the other species with whom we share our planet. You'll find images of the projects we describe in this Design Emergency Human Rights Special on our Instagram @design.emergency."
-
On Design with Justyna Green: Stefan Sagmeister on beauty, happiness and long-term thinking
"Stefan Sagmeister is a designer whose work over the years delighted and surprised people across the world. He started his studio in 1993 and worked predominantly in the music industry, creating album covers for the likes of The Rolling Stones, David Byrne and Brian Eno. For his work with the latter two, he received two Grammies. He's worked across commercial and cultural projects with partner Jessica Walsh and only in the past few years has withdrawn himself from the agency to focus on non-commercial projects and explore his interests in long-term thinking, beauty and happiness.
And these are some of the key topics of our conversation – long-term thinking, beauty and happiness, but Stefan also offers insights as varied as believing that a team of three creatives would be enough to rebrand a whole country and that Twitter's lack of beauty in its design, affects the nature of the conversations people are having on the platform."
Listen here.
-
Creative Capes by Future London Academy: Josh W Higgins aka Meta's first Chief Creative Officer on what he learned from working with Barack Obama and on the connection between business and design
In our third episode of our Design Leadership webinars, we talked to Josh W Higgins, VP, Executive Creative Director for Atlassian leading multi-disciplined Creative, Design, Ops and Production teams who work across all consumer touch points. Previously, Josh was the Global Chief Creative Officer for Reality Labs at Meta and Design Director for President Obama's 2012 historic political campaign. Josh shared insights on how design can change the world, how to create the role of CCO at global companies like Meta, how to implement users' feedback and how designers can learn about the influence business has on their work.
-
OhNo Radio by James Edmondson at Ohno Type Co.: Kris Sowersby
"I'll be honest, this episode was recorded in July, but some things, like the work of our guest, are timeless. I talked with Kris Sowersby for almost two hours, which makes this the longest Ohno Radio episode in history. You know Kris's work, it's top notch, in both concept, and execution. I hate him, because he can take even the most well-trodden thing, like I dunno, Helvetica or Times, and still manage to do it in a way that even the most jaded graphic designers can find compelling. Kris' type foundry is called Klim, and you know that already, it's on Future Fonts, but what you might not know about is the Future Fonts Slack channel.
I've seen Kris being super helpful, offering sound advice on topics about pricing and ethics. You know who doesn't take a ton of time to write helpful posts there? Me! Our conversation gets a bit raw and Kris talks about his mom sadly passing away. When I re-listened to that part, I found myself struggling to understand his grief. But since this episode, I lost my brother. So if my reaction sounds a bit like someone who's just unable to fully empathize, well, I think my reaction now would be a little different. Anyway, sorry to be bummer! I hope you enjoy this conversation with Kris Sowersby."
For more design podcasts to follow and listen please check our previous post here.
Tags/ design, typography, stefan sagmeister, type foundry, josh higgins, paola antonelli, klim type foundry, future london academy, podcasts, alice rawsthorn, kris sowersby, ohno type, james edmondson, ohnoradio, justyna green, design emergency