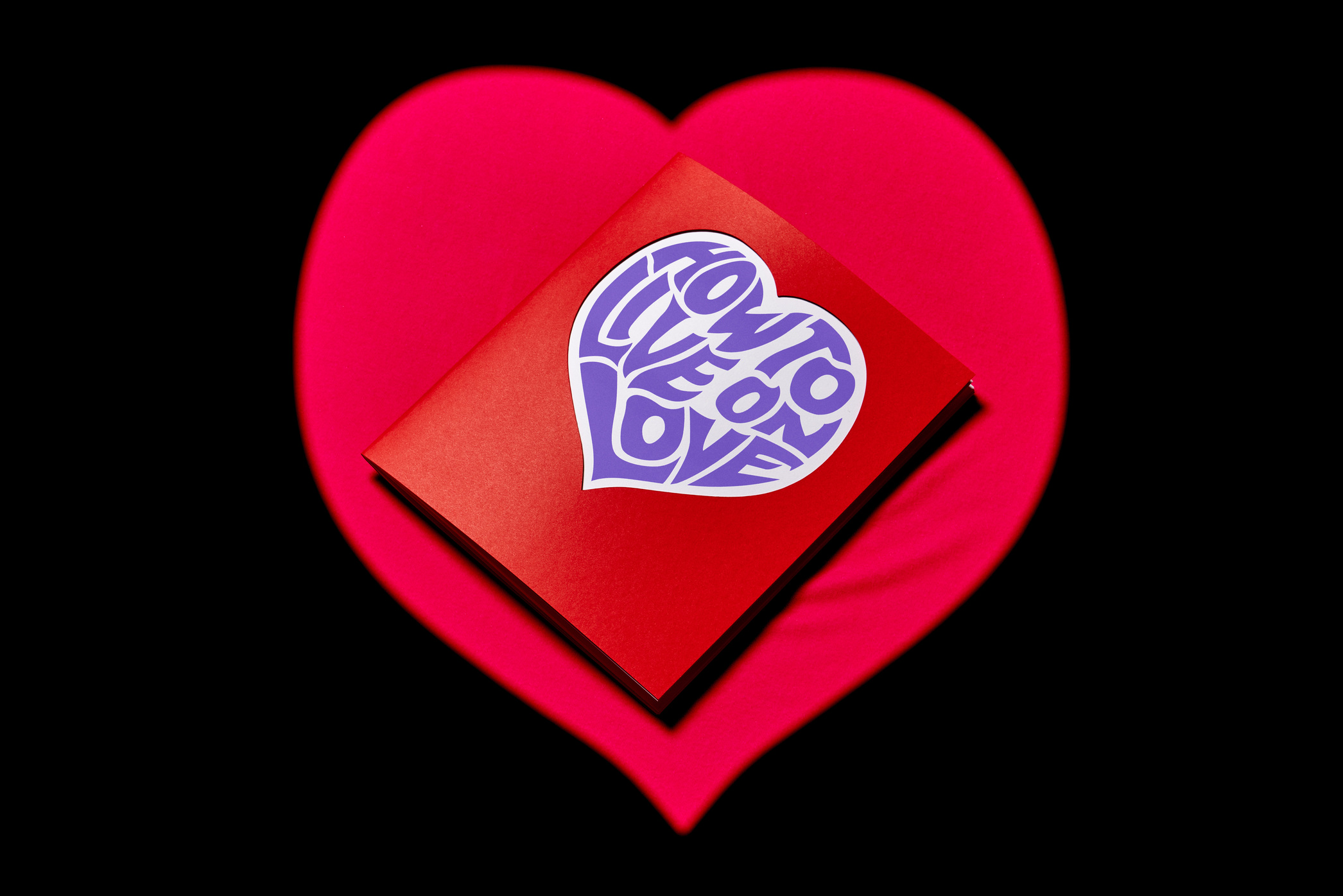 Elizabeth Goodspeed X High Tide: How To Live on Love is a type-heavy ode to pulp erotica
Elizabeth Goodspeed, a designer largely influenced by the beauties of yesteryear to deliver projects for a kind-hearted future, returns to the past for a project that spreads love far and beyond, in collab with High Tide. Please make some room in your bookshelf for a design-centered look at erotic novels enter "How to Live on Love."
"The paperback pulp romance—birthed in the 1930s, but arguably at its height during the middle of the century— exists at a unique intersection of smut and chastity. How to Live on Love dives into the peculiar and unexplored typography of the romance and erotic paperback genre. This riso-printed compendium features an essay on the history and design of romance novels, as well as a wide assortment of lettering samples pulled from erotic pulp covers spanning 1950-1980" notes High Tide, a team of diverse creative thinkers whose work on Symbol deserves a revisit (TR <3 it!)
HTLOL was produced in collaboration with Goodspeed as part of the 2022 Design Director in Residence program.
Goodspeed is an independent, multidisciplinary designer and art director working between Providence and New York. A "devoted generalist" who specializes in "idea-driven and historically inspired brand identity projects" Goodspeed teaches at Parsons, writes for a range of design publications, and gives talks about design history, ephemera, public domain materials, and other image sourcing and archive related topics.
FYI, 's first 100 pre-orders receive a free custom sticker pack.
This typographic love-letter to pulp romance ships on March 14, 2023.
Tags/ typography, compendium, elizabeth goodspeed, high tide, pulp, romance