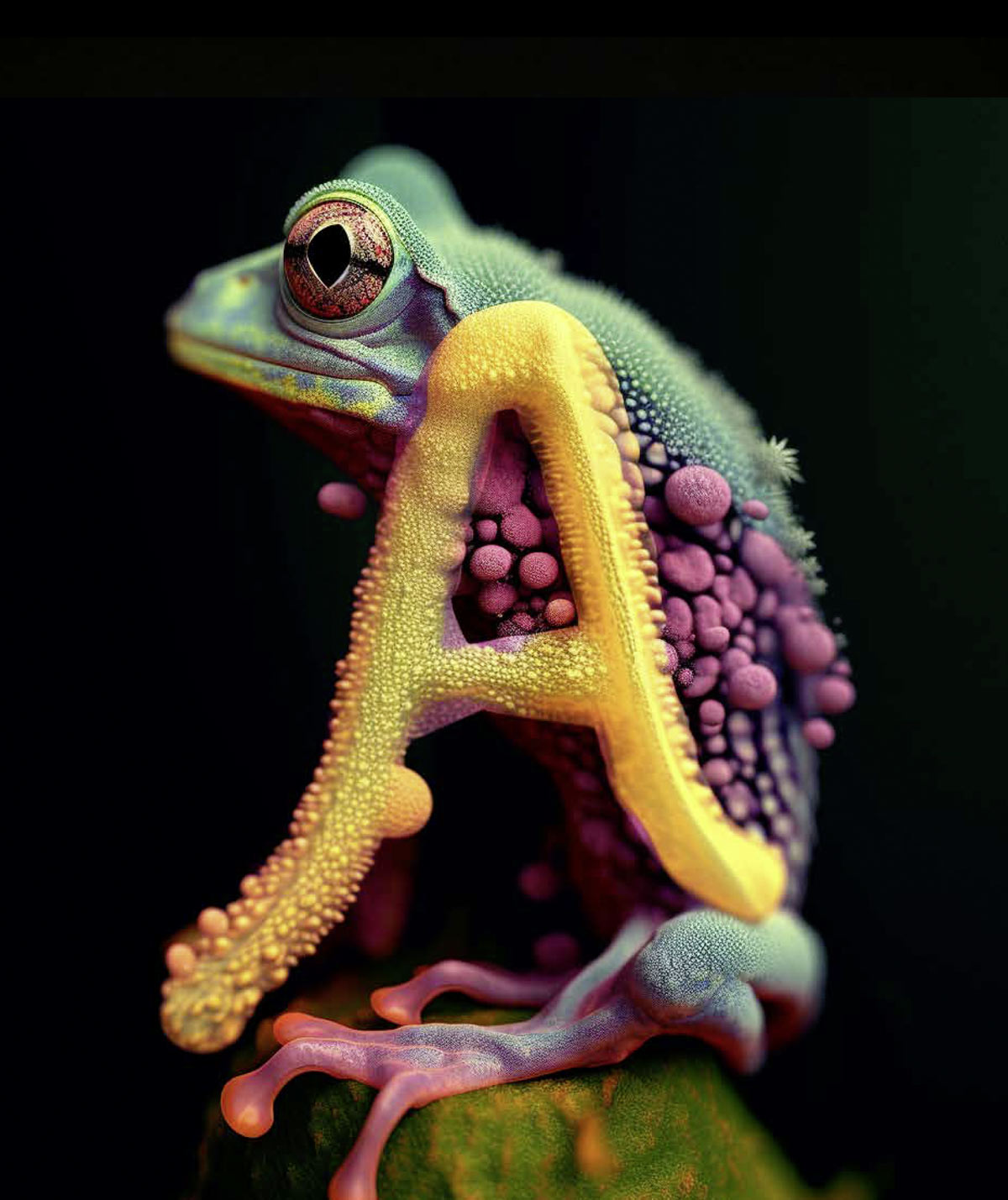 Inscript 2023 highlights: Typography, creative coding, augmented reality and interesting debates
Inscript 2023 came to an end, after five glorious days, full of super interesting people, presentations and conversations. We had the chance to dive into contemporary issues and learn a lot about technology, typography and the creative process of so many successful and respected designers and all-around creatives. Of course, whatever happens in Inscript stays in Inscript but we will share with you some of the highlights of this year's festival.
The Incript festival started with Gianpaolo Tucci. Tucci talked about the evolution of "Aesthetics Imperfections", a project of experimenting with A.I. and typography that he presented last year and has now been turned into a book. The designer walked us through his creative journey and gave us an exclusive look into the content and anatomy of this new book that is going to be published, approximately November 2023 by Slanted. A very interesting conversation on A.I. took place as Tucci talked about his effort to influence the A.I. and how he as a user dedicated time and effort to "collaborate" with A.I. and get proper results.
A lot of really interesting presentations followed, with Rüdiger Schlömer's typographic knitting, Studio Dumbar, Lisa Huang's "Words of Type" - that we already covered by Typeroom recently - and Bobby Joe Smith III talking about rejecting colonial orthographic mappings. The final presentation was given by Nazareno Crea concerning ABC-ETC.COM, a really exciting website that allows combining typefaces and artworks, with the direct possibility to license the content created at any time.
The second day continued with Seoul's Sparks Edition design studio, Patrik Hübner's creative coding and three extraordinary graphic designers Gianluca Alla, Chae Byungrok and Mònica Losada. Anna Dora L, known as a "liquid artist", caught our attention as she talked about her typographic experiments and finding her own design language, through contrasting qualities. "Your creative journey is your life journey", she said as she explained how she got inspired during the pandemic and started experimenting with reflecting what is happening in society to letter design.
The third day of this year's Inscript festival opened with Nguyen Gobber and his expressive typefaces that hooked us all to our screens and continued with a talk on bilingual typographic design by PAY2PLAY. The presentations continued with designers Sun Young Oh and Hansje van Halem, while Jürg Lehni took us on a trip between technology, art, design and research.
The last presentation was given by NaN typefoundry's founder Luke Prowse and designer-engineer J.B Morizot. They talked about type design, variable font technology and generative coding, the elements that form their type foundry's unique, futuristic, entertaining but also innovative creations. The most impressive part of their presentation was probably the third part where they talked about using generative coding and programming on type design but also on building tools that create typefaces.
Day 4 also started with a blast as Rajshree Saraf talked about designing a variable font in Augmented Reality (AR), what she calls the "black box" for designers when it comes to tools and rules. She experimented with big and small text, colors, animation, interaction, angles and how these all work in different environments and spaces. She then realized that you cannot design for AR on a blank canvas as there are so many challenges that you have to face and tried to find a new workflow that will be more effective.
Afterwards, Adam Yeo talked about his current research on "Embracing Cultural Diversity with Bété Type Design", followed by mixed media artist, educator, and designer Golnar Adili, Liad Shadmi's "Alphabetical Room" and up-and-coming graphic designers Khyati Trehan and Gydient.
The last day of Inscript was also a parade of powerful and meaningful presentations. We could argue that presentation-wise Rozi Zhu created something really impressive, informative but most of all fun. The young designer is known for her bold, vivid and distinctive style and she stayed on brand with her presentation too, by choosing to create the presentation's audio with an A.I. tool. Afterwards, Simon Merz represented Dinamo type foundry and talked about turning typography into tangible objects. The day closed with very interesting presentations by creative coder Lena Weber, design studio Schultzschultz and Ksawery Kirklewski.
What a rollercoaster of impressive, interesting, exciting and super fan presentations that was. Everyone that has registered and attended Inscript 2023 can access these exclusive presentations for the next six months. We are already ready to enjoy the next one!
For more information, click here.
Tags/ typography, artificial intelligence, augmented reality, experimental type, inscript, creative coding