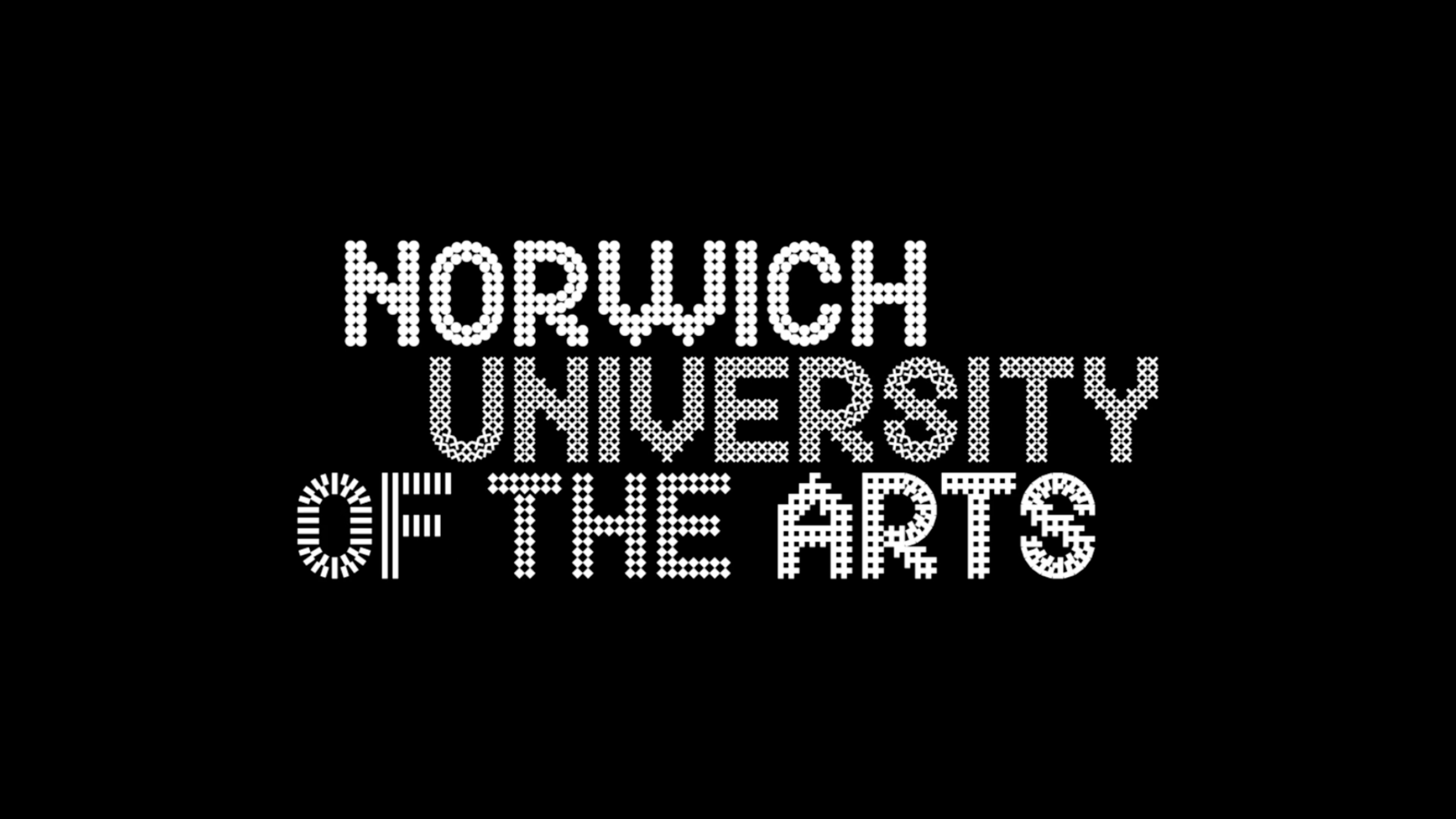 Creative Exchange: The Norwich University of the Arts unveils new innovative visual identity
Norwich University of the Arts - a dynamic university, a global community and center of arts design, fashion and media - came out with an exciting and also meaningful new identity. This rebranding is not just a new aesthetic for the University but is also the result of deep and extended research and experimentation on sustainability and the future of creativity in a world that is constantly changing.
As we now live in the era of A.I., coding and so many digital tools that shape the way we work, communicate and live, the Norwich University of the Arts decided to base the language of their new identity on digital creativity and computation arts. By creating such visuals they managed to add an extra layer of innovation, expression, and exploration to the identity.
The central idea of the project was "creative exchange", representing the institution's commitment to fostering continuous exploration, collaboration, and growth, and also its values: radical mindset, joyful invention, mutual respect and self determination
"The University's ambitious new strategy provided a clear strategic framework for the development of the brand strategy," said strategic brand consultant Jo Marsh, Director of Winster Marsh, who served as an advisor to the project team throughout the process.
More specifically, the design consists of a simple and modular layout system with unique forms that come together, representing the exchange and overlap that characterize Norwich's fundamental core. The colour palette chosen is focused on timeless hues of black, white and gray, with a splash of vibrant yellow that captivates the eye. The new identity is also accompanied by a highly distinctive bespoke typeface called "Exchange", that was designed by Norwich University of the Arts alumnus Jonathan Leonard. "The new identity poses questions about the fusion of traditional and digital art forms," noted Leonard.
"Exchange" is more than just a typeface; it powers our entire design system. It embodies a spectrum from focused to abstract expressions, seamlessly merging Norwich's rich historical heritage with the continuous cycle of inquiry and creativity that characterizes our community. "Exchange" stands as a testament to our dedication to innovation and provides a visual embodiment of our critical creativity".
It is also important to mention that this rebranding was a result of collaborative processes that reflected the university's whole community. Stakeholders were called upon to be part of interviews, surveys and forums in order to offer their knowledge, opinions and critique. Staff, alumni, existing and prospective students "expressed a clear desire for a new brand identity that more accurately reflected the University's vision, values, and goals".
"Our main objective was to create an inclusive and representative process to arrive at a new brand proposition, set of values and clear objectives for a creative brief identifying what a new brand identity needs to achieve for the University in order to support its ambitions and goals. A key part of the process was a thorough evaluation of the current name to ensure the University becomes synonymous with the city of Norwich", said Jo Marsh.
Find out more here.
Tags/ art, visual idenity, bespoke typeface, education, creative community, sustainability, rebrand