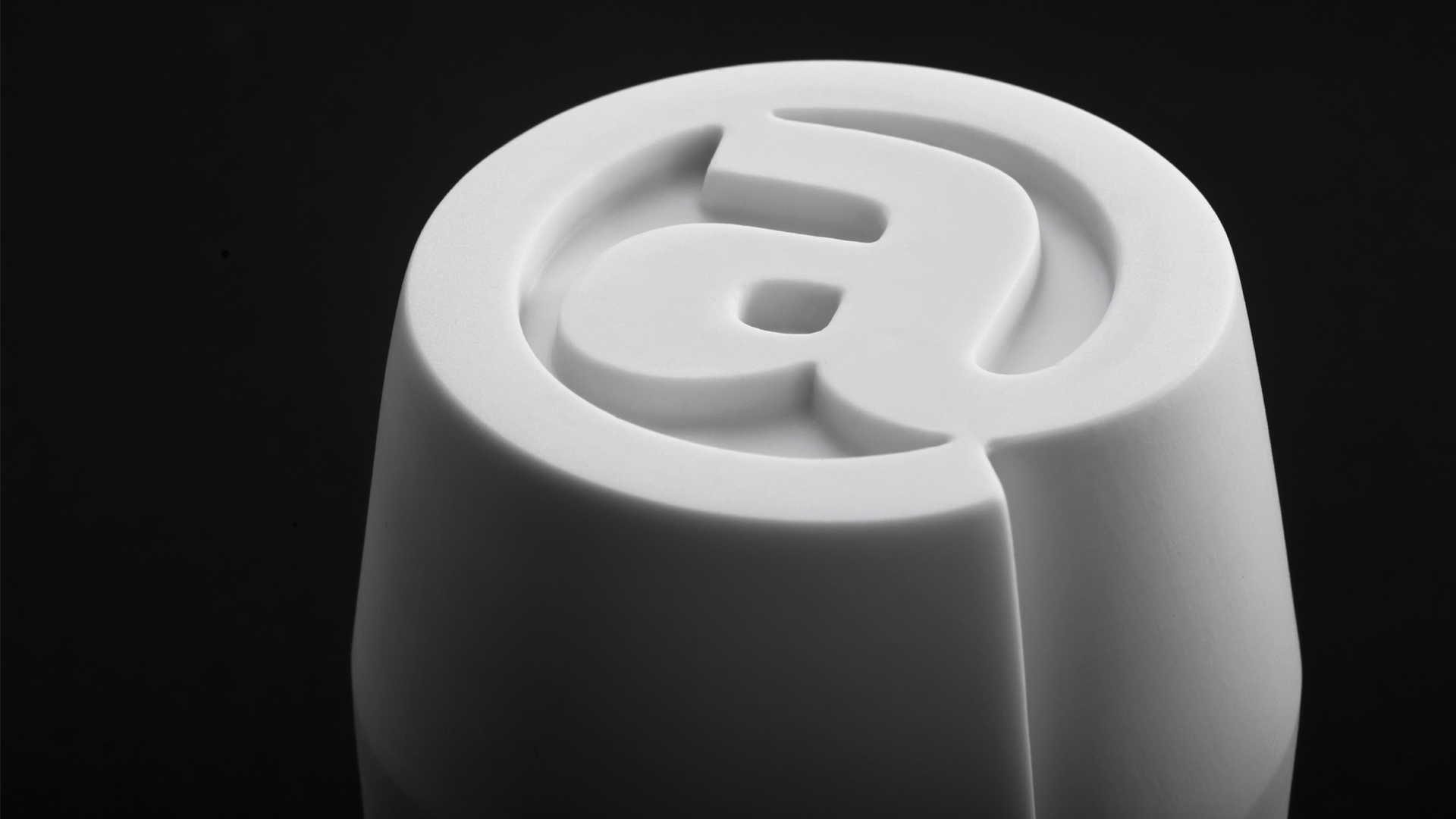 Letteres: An artisanal collection of Living Type objects for design enthusiasts
Parachute® Typefoundry launched a brand new line of limited edition products for design enthusiasts under the brand name LETTERES®. This strictly type-rooted collection epitomizes the studio's Living Type mindframe, "distilling everyday objects with emotional intelligence through timeless craftsmanship".
Made of durable, sustainable materials, these unique objects bring enduring aesthetics, easy-to-use functionality, unique character and a pinch of typography in your everyday life. Beautiful items to share, appreciate and collect, Letteres is a series of highly-crafted artefacts that will surprise you.
The M@G: A typographic love letter to the design world
The first addition to the Letteres collection and one of Parachute's most cherished creations is the M@G. An exquisite typographic object, designed in close collaboration between industrial designer Yiannis Ghikas and Parachute's in-house design team.
"Crafted from fine white porcelain and designed under the golden ratio principle, the M@G reveals a typographic symbol of celestial importance with every sip you take. It is the first in the Letteres line of limited edition objects of desire and one that introduces its owner to a symbol of celestial importance across the passage of time"
The @ is a symbol that has always been a mystery for historians, linguists, artists, creators and tech experts. From e-mail addresses and social media handles, twitter posts, tags, it is "the defining symbol of the computer age", according to MoMA. And, it is also located in the bottom of the M@G, set in Parachute's Centro typeface, to brighten your day.
Matte on the outside, glossy on the inside. signature logo screen printed in silver on the inner side and a surprising @ revealed everytime you take a ship. Packaging to die for. The M@G is sexy. Not just a simple container, this is "an homage to humanity's universal need for connectivity"!
In addition, the M@G, has also won a Design Award, from one of the most prestigious and influential design accolades! The M@G is officially a Bronze Design Award winner for 2022 - 2023, in the Bakeware, Tableware, Drinkware and Cookware Design Award Category, of the A' Design Award and Competition.
What else is there? More living type for anyone that loves design & typography
Alongside the big release of the M@g, you can also find two already loved objects designed by the Parachute team in the past.
It's the funky Plug+Play, a stylish USB flash drive, manufactured with recyclable plastic material that comes with the most classy & creative package.
And the all-time-classic Coaster, hard enough to withstand any kind of abuse but soft enough to ensure safety.
You can find the whole Letteres collection here and of course, follow on IG for updates!
Tags/ product design, type design, typographic objects, industrial design, bespoke typography