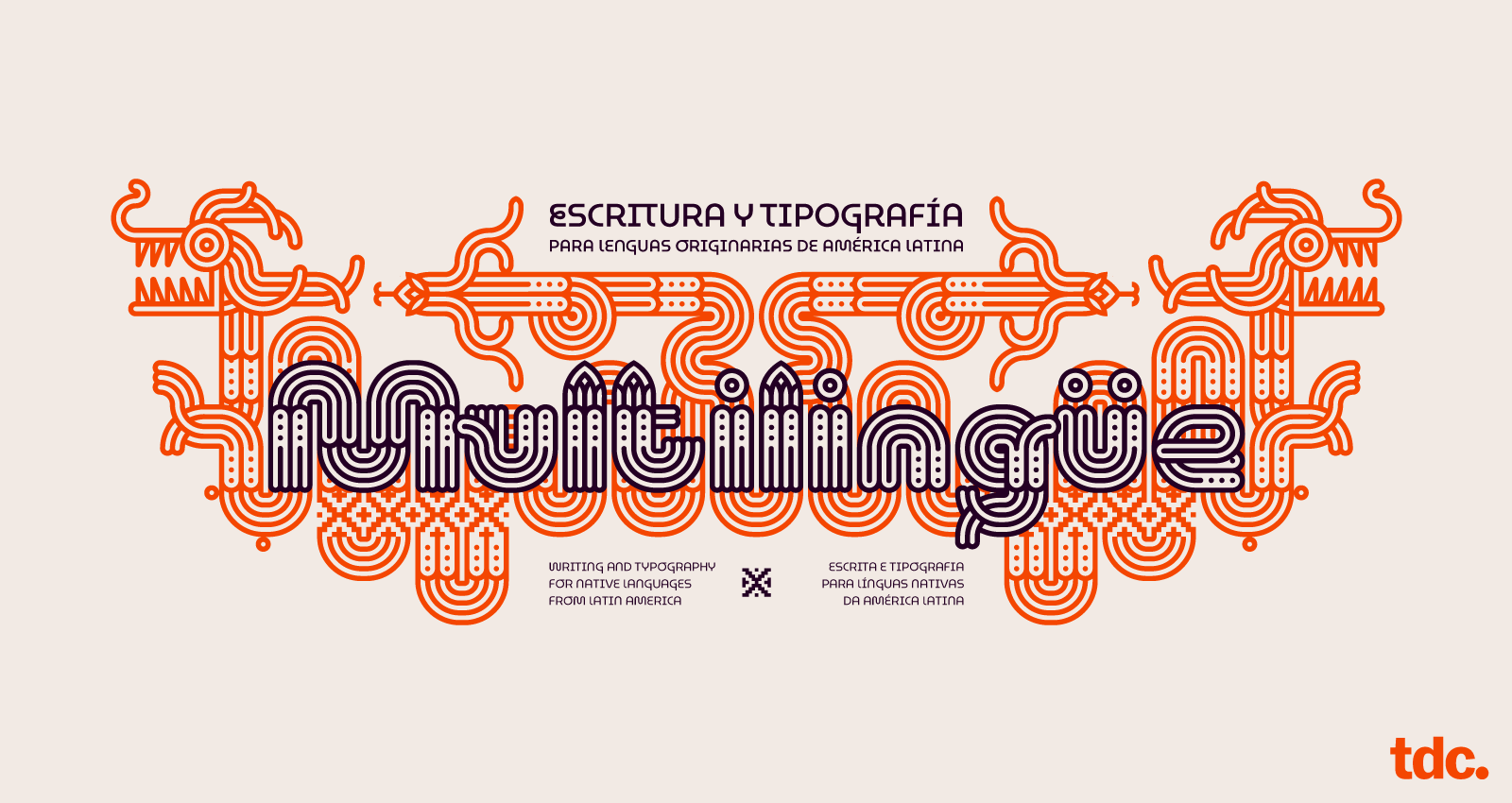 Multilingüe: A conference and a global platform for typography and linguistic diversity
The Type Directors Club (TDC) - part of The One Club for Creativity - is back with a new conference from the Type Drives Culture series. From November 9 to 19, their new virtual event called "Multilingüe: Writing and Typography for Native Languages from America Latina" will focus on the conservation, conversation, design, and use of native languages in the contemporary context.
A global platform for linguistic diversity
"Multilingüe" is the Spanish word for someone that speaks in different languages, a word that reflects this conference's core: shedding light on linguistic diversity and creating a space for unheard voices. This event will transform into a global platform for creatives, designers and communities in order to celebrate their own unique cultural heritage and explore how typography can contribute to the revitalization of native languages in a contemporary context.
That is why the conference will not be confined to a single language but it will offer the opportunity to attendees and participants to communicate in three languages. The event will be conducted in Spanish and Portuguese, with simultaneous translation into English.
Multidisciplinary connections and multifaceted perspectives
This conference will also focus on multidisciplinary approaches. A font is a tool for communities so it cannot be designed and envisioned by the practical and intellectual labor of a single designer. It is a tool that goes far beyond aesthetics. Especially when designing fonts in other languages than their own, designers need to have a strong network of collaborators from different fields like linguists, editors, researchers, teachers and representatives of native communities. That way they can deeply understand the needs and perspective of the people that will use the font and give life to it and in result develop better and effective tools for them.
In the words of co-organizer López Rocha, "It is work that connects and generates human networks that expand coverage, understanding, and voice among those who work for its conservation, dissemination, and maintenance".
A diverse program and a diverse lineup of speakers
The conference's agenda will cover topics as Typography Design and Collaboration; Education and Publishing; and Alphabets: Spelling, and Writing Standardization. It will also feature a diverse lineup of speakers that work on design with native languages. Notable participants include Yásnaya Elena Aguilar (Mexico); Carolina Giovagnoli (Argentina/Germany); Rafael Dietzsch (Brazil); Pablo Cosgaya (Argentina); Henrique Nardi (Brazil/US), Hilaria Cruz (Mexico/US); Diego Mier y Terán (Mexico); Marcela Romero (Argentina), Marina Garone Gravier (México/Argentina) and many others.
The "Multilingüe" conference, a celebration of typography, native languages, dialogue and collaboration is an event not to be missed. So grab the chance and be part of this inclusive and culturally rich typographic gathering. More information here.
Tags/ conference, fonts, diversity, language