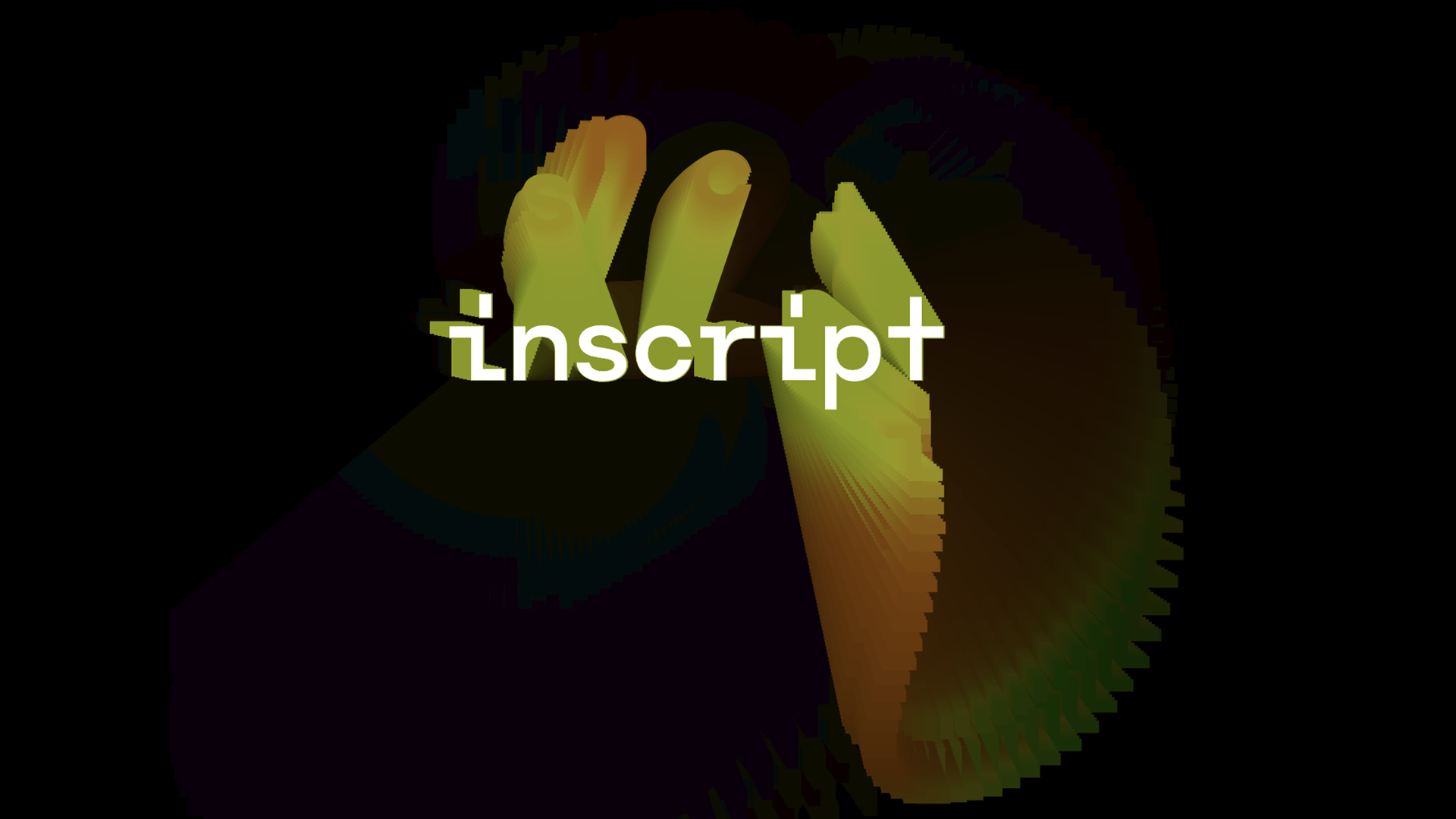 Inscript Type Festival 2023: A not-to-be-missed rendezvous with typography and innovation in the digital realm
Prepare to dive in a world of typography, technology and innovation, as the visionary Inscript collective returns this year with the second edition of its super successful experimental type festival. The virtual-only and accessible-to-all gathering, considered to be the year's "must-attend event" will for sure inspire and ignite creation while exploring and shaping the upcoming trends and revolutions, through debates amongst respected creatives and fervent technophiles.
With a resounding echo of success, Inscript festival opens its digital gates again, from the 4th to the 8th of October, 2023, calling all curious minds, experimental designers and tech pioneers, promising to unearth enigmatic connections and provoking experiments between typography, creative coding, phygital media, and more. The essence of Inscript Festival culminates in its unapologetic celebration of the uncharted while redefining the boundaries of creativity.
"From artificial intelligence to type knitting; from augmented realities to the massive interactions in the physical landscape; from financial models to ferrofluid, Inscript blends cutting-edge tech and innovative thinking—both elemental in forming our collective reality—and amplifies its genome with a dynamic range of speakers and themes across a hefty number of creative disciplines".
The curators of this years stellar line-up are strategist and creative practitioner Ksenya Samarskaya, AGI member, and former director of the TDC; graphic and type designer Alex Slobzheninov, founder of Contemporary Type; and journalist Loukas Karnis, ex-editorial director of Typeroom.
The festival's lineup reflects an eclectic tapestry of luminary speakers, each a veritable maestro in their craft. Tech experts, creatives, artists, visionaries will be there to discuss and envision the future of typography and cutting-edge technology. Also, this year's edition will host a workshop in partnership with Southland Institute for critical, durational, and typographic post-studio practices. The workshop, titled "Working with What's (T)here and Proposing What Isn't" will "integrate play while asking critical questions about today's cultural and technological landscapes, prodding us to find opportunities within limitations".
The event's branding is also a piece of art in itself, crafted by creative director and consultant Gianpaolo Tucci and designer-engineer Kacper Pietrzykowski. "To represent the plurality of speakers coming together for the event, and reflect every individual's unique tone of voice, Tucci and Pietrzykowski developed a tool that responds to audible input, serving as a visual echo that translates one form of communication into another".
Confirmed speakers include: artist and educator Golnar Adili, graphic designer Gianluca Alla, art director and designer Chae Byung-rok, graphic designer and visual artist Suzy Chan, type designer and creative director Nazareno Crea, type foundry Dinamo, visual artist and designer Paul Elliman, programming designer and creative director Patrik Hübner, media artist Ksawery Kirklewski, applied art director Anna Dora L, artist and designer Jürg Lehni, graphic designer Mònica Losada, type foundry NaN, graphic design practice Nguyen Gobber, freelance art & design director Tra Giang Nguyen (Gydient), graphic design studio PAY2PLAY, art director, designer and researcher Rajshree Saraf, Rüdiger Schlömer, design studio Schultzschultz, graphic designer and art director Liad Shadmi, graphic designer, media artist, and educator Bobby Joe Smith III, creative director and consultant Gianpaolo Tucci, graphic design studio Sparks Edition, identity and motion studio Studio Dumbar/DEPT®, independent designer Sun Young Oh, graphic designer and 3d visual artist Khyati Trehan, independent graphic designer Hansje van Halem, system designer and creative coder Lena Weber, graphic and type designer researcher Adam Yeo and freelance designer and creative technologist Rozi Zhu.
So, don't miss out. Register now and be part of the Inscript legacy that will leave a significant mark on the future of creative expression, here.
Tags/ workshop, technology, festival, ksenya samarskaya, experimental, artificial intelligence, design and typography, augmented reality, machine learning, coding, inscript