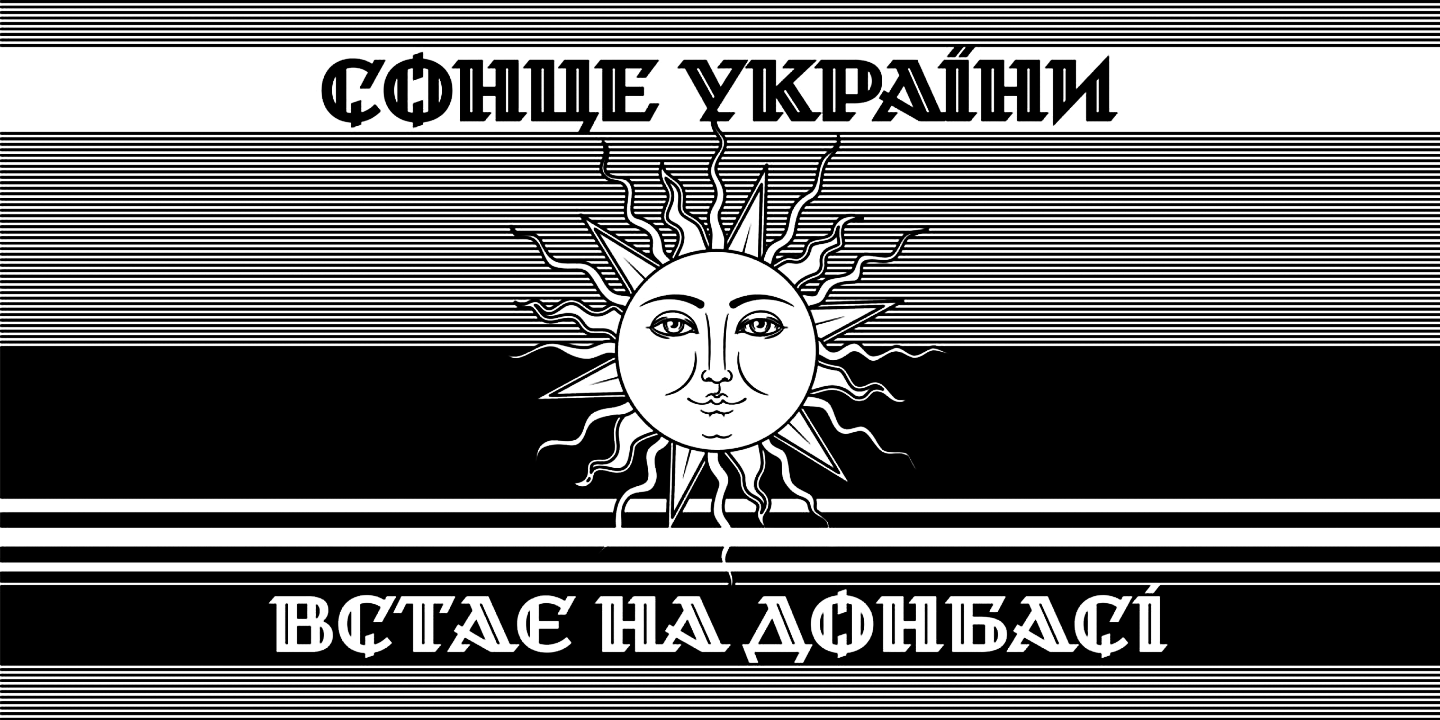 Abetka: Celebrating and promoting the Ukrainian heritage and identity with 33 typefaces
Ukraine is a country that has been in turmoil for more than a year. Through this year Ukrainians are striving to celebrate, highlight and promote their very own cultural heritage and identity - including products, creations and fonts.
In the midst of this transformation, the Projector Foundation initiated the Typeface Alphabet project to help Ukrainians promote the Ukrainian typeface industry to a global audience. The project came to life with the important help and support of ZMIN, a private Ukrainian Foundation and the Ukrainian software company, MacPaw.
The Typeface Alphabet or Abetka includes 33 Ukrainian typefaces, with not only Cyrillic but also Latin alphabet. Each of the 33 typefaces is representing a different symbol and teams of creatives were called to design a page for each letter using one of these typefaces.
If we go back to the type-history of Ukraine, we will see that the country went through a first "typeface renaissance" after the Revolution of Dignity (2013-2014). One of the most popular typefaces was the Ruthenia typeface by Vasyl Chebanyk. "Refined Ruthenia has certain ceremonial features and thus the author suggests using it in the design of thank-you notes, greeting cards, and certificates".
Another significant typeface from the collection is Volja ("freedom" in Ukrainian), created by Marcela Mozhyna. "As a starting point she used the lettering (drawn font compositions) by the chief artist of the Ukrainian Insurgent Army (UPA), Nil Khasevych. The typeface Volja has a pronounced character and is used as one of the two official typefaces by the Armed Forces of Ukraine".
Finally, we must talk about the Lutsk type and "The Trident of Volodymyr the Great". Lutsk is a very impressive, unique and extremely decorative typeface with two sets of uppercase letters, designed by Kyrylo Tkachov. "I came up with the idea while working on the logo of the Volyn region. Actually, I sought to create a decorative, chunky, bright typeface", said Tkachov, "Lutsk Type was supposed to blend historical and slightly archaic forms of the old Cyrillic alphabet with the geometric and concise modern style, as well as lack of contrast. Plus, the typeface was decorated with rhombuses, making it appear even more unusual and original".
You can find the stories behind every typeface on the Abetka archive and in addition you can explore "33 texts on the events, figures, symbols and signs that served as milestones on Ukraine's path to the restoration of its independence in 1991 and that support its current fight for independence".
You can access the Abetka project here.
Tags/ typography, typeface, history, letters, typographic history, ukraine