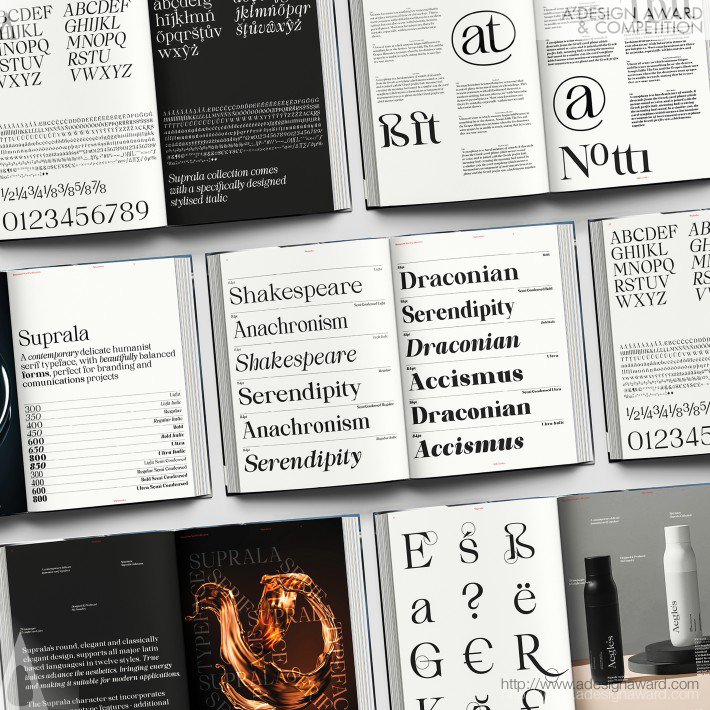 A' Design Awards & Competition - Call for Submissions
Awards are very significant for designers and creatives as they are tangible expressions of recognition, success and respect for someone's work. One of the most well-known and popular awards in the field of design, is the A' Design Awards & Competition. This international, juried design accolade was established to recognize and promote good designs worldwide. Every year, this competition brings together designers, architects, and artists to showcase their groundbreaking work.
So, if you are looking for an international platform, where designers and innovators from every corner of the design world converge to exhibit their greatest work, don't sleep on it and register now, here. The annual call for submissions is already open. This is your golden opportunity to achieve recognition and share your creative ideas with a global audience, whether you're an established professional or an emerging talent. Your submissions will be evaluated by an international jury panel of academics, design professionals, and press members. Learn more about the esteemed jury here.
You can choose the category you want to compete in amongst a list of 100 distinct competition categories. Each category refers to a special design field, from industrial design, architecture and product design to communications design, service design and fashion design too. That's only the tip of the iceberg, here you can see the whole list and decide what fits you the most.
And what about the perks of winning? Rest assured that winning comes with a list of delicious benefits. Of course you will receive the award trophy and be invited to the huge A' Design Awards Gala and mingle with industry leaders and fellow designers. Your work will also be featured on the Design Award winner's exhibition, the digital winner showcase and the Annual Yearbook. This is a massive chance for networking and collaboration and also for evolution, as you may also get feedback notes from the jury. Moreover, you will get an extensive PR campaign, press release preparation and distribution, alongside communication to blogs and of course world design rankings inclusion.
Deadline for regular submissions is September 30 and the results will be announced to the public in May. Also, selected winners will be featured on Typeroom too on May 1st. If you want to learn more visit whatisadesignaward.com or designaward.com to explore the competition in-depth. Submit your work today, and let your creativity shine at the A' Design Awards & Competition, here!
Till then, browse through some of our favorite winners from the past to get inspired!
Suprala Font Family Typeface Specimen by Paul Henry Robb
Artsmuzeum Branding by Jessica Yang - WeBranding Global
Mugo Bottled Soda Label by Tanya Dunaeva
Burning Life Public Welfare Poster by Yusheng Wang
The Stroke Typographic Coffee Mug by Yiannis Ghikas
Museum Hanmi Exhibition Book Design by Sunghoon Kim
Chinese Style Coffee Packaging And Posters by Weina Xiao
Florid Sans Typeface Design by Paul Robb
Eureka Lounge Chair by Beijing Yeak Tech Co. Ltd.
Tags/ design, competition, a awards