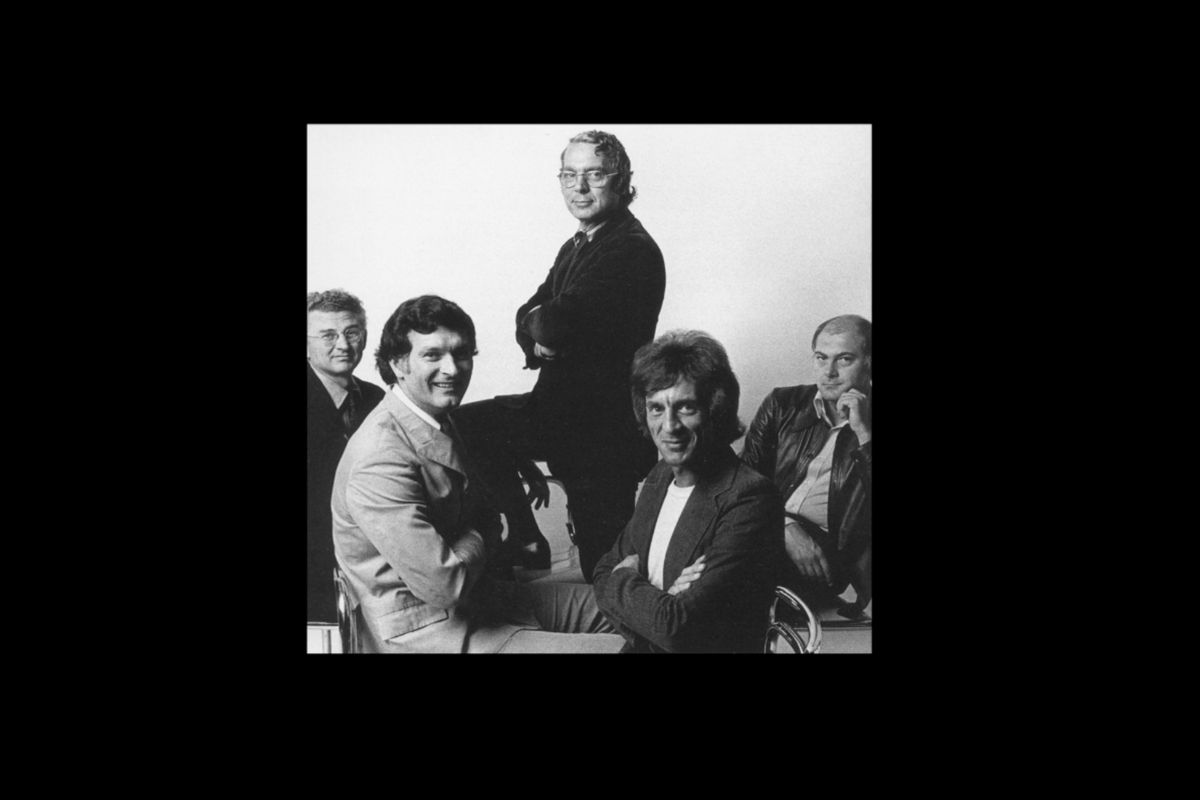 Pentagram at 50: Living by design is a two volume compendium to inspire
Happy 50th birthday Pentagram!
As the design practice celebrated its 50th anniversary this week it shared the news of an upcoming publication to mark the occasion.
Pentagram at 50: Living by Design (to be published by Unit Editions this fall) will feature work from all 51 partners who have contributed to the company's history and portfolio over the past five decades such as Michael Bierut, Sascha Lobe, Eddie Opara, Paula Scher, Matt Willey, Jody Hudson-Powell, Emily Oberman and more.
"It was on Monday, June 12, 1972, that Pentagram was founded in London by five partners: Theo Crosby, an architect; Alan Fletcher, Colin Forbes, and Mervyn Kurlansky, all graphic designers; and Kenneth Grange, an industrial designer" writes Pentagram.
"Each was a leader in his field with a thriving practice, but they all sensed that they might be able to do more work and better work in a larger setting. By establishing a unique non-hierarchical structure that preserved the autonomy of each of the partners while encouraging collaboration and sharing of resources, the firm was a success from the start. In the five decades since, Pentagram has displayed an enviable longevity, with offices opening in New York, San Francisco, Austin, and Berlin, and a partnership that has successfully renewed itself through subsequent generations of leadership, a rarity for design studios. Half a century later, each of the practicing partners is still a working designer, leading an independent group within the larger Pentagram system."
Colin Forbes: In Memoriam 1928–2022
Its author is Adrian Shaughnessy aka the self-taught graphic designer, writer, lecturer, and co-founder of the publishing imprint Unit Editions. Shaughnessy has authored a wide range of graphic design books and monographs on Herb Lubalin, Ken Garland, FHK Henrion, and most recently Lance Wyman.
Unit's new two-volume compendium is designed by Tony Brook aka the designer and partner of leading contemporary design studio Spin Studio.
For more books any Typophile should own check here.
Tags/ book, publication, pentagram, matt willey, paula scher