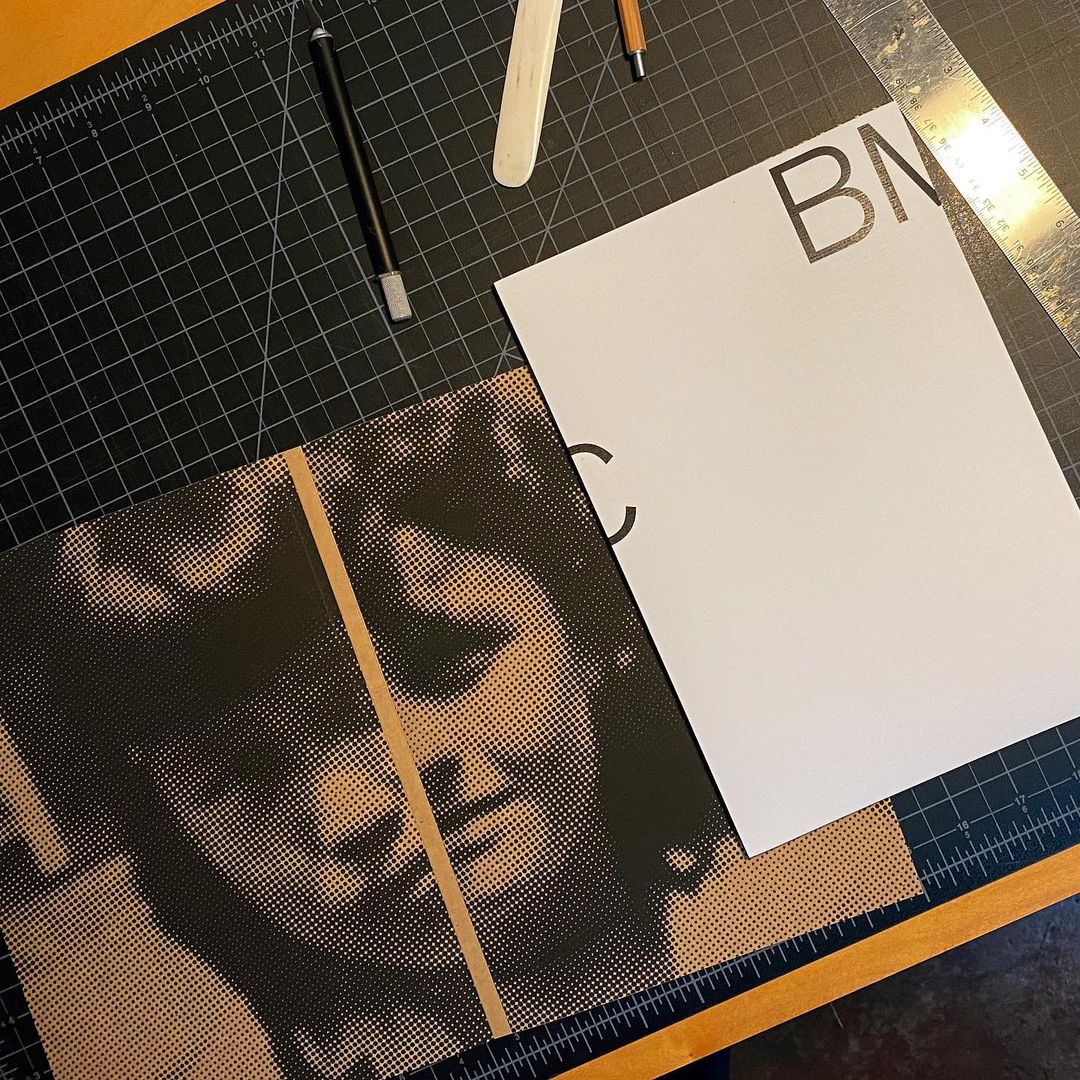 A book, a day: American Bauhaus by Erik Schmitt
For Erik Schmitt, former Pentagram designer, partner & creative director at Studio1500, and a graphic designer whose work addresses social issues via guerrilla art projects -check his "Housing Displacement Facts" to learn more about the ruthless Bay Area housing crisis- the Black Mountain College, a school credited with shaping some of the greatest artists in American history such as Willem de Kooning, John Cage, Ruth Asawa, Merce Cunningham, Buckminster Fuller, Franz Kline, and Robert Rauschenberg to name a few, is a family affair.
"In 1992, as a design student, I attended the reunion of Black Mountain College in San Francisco" explains Schmitt on how "American Bauhaus", his new book soon to be published by Slanted after a successful Kickstarter campaign, came into fruition.
Back then, 30 years ago, Schmitt took extensive notes detailing the experiences of former students and teachers at the school. "These notes are the foundation of this book. They offer a uniquely personal perspective on this legendary school and the thoughts and experiences of these fascinating and influential people" he adds.
A publication deeply rooted in Schmitt's family history "American Bauhaus" is a trip down a designer's memory lane. "I was invited to this event because my father Rupert Schmitt, my aunts Elaine Urbain Schmitt and Betty Schmitt (and her husband Warren P. Jennerjahn), and our family friend the renowned artist Ruth Asawa had all studied there" he explains.
"Whenever I tell the story of my family members attending Black Mountain College I'm asked why? Why did so many of them head off to the same school? Part of the answer is that they had all grown up immersed in the arts, their father being the owner of Conrad Schmitt studios, the most respected stained glass studio in America. This upbringing with its emphasis on the arts made them receptive to the experimental college. They were also drawn to the school because of the outstanding faculty assembling there. They were aware that legendary former Bauhaus teachers who had fled persecution by Nazis were teaching at Black Mountain and that the school was a continuation of those seminal classes in Germany."
In its pages, a utopian artistic community is unveiled.
"I grew up hearing stories (some apocryphal no doubt) of my father helping Buckminster Fuller construct the first geodesic dome and watching it collapse, my aunt Elaine making art from tree bark and pig fat in Josef Albers class, my aunt Betty dancing with Merce Cunningham, my uncle Pete recently returned from flying bombing missions over Southern Italy completely immersing himself in the peaceful artistic community." A place that introduced Schmitt to the influential legacy of the seminal artistic movement of Bauhaus.
"My interest in the arts was born out of stories told around the dinner table by my relatives of the interactions they'd had with so many fascinating teachers and students. So I jumped at the invitation to hear teachers and students spend a day discussing the school's history. I took meticulous notes over the six-and-a-half-hour-long event, the names of the speakers, and the times when the quotes were uttered."
"As the years passed I would occasionally read those pages of notes. The quotes capture the essence of the place; some are eloquent and illuminating, others humorous, some simply reflections on the unique place they found themselves in as young artists. It felt like time to share these unique insights and so I embarked upon this project" he notes.
Eventually, this collection of short quotes led to a publication that speaks of Black Mountain College and its values. "It had few rules. Students were forced to be self-motivated and creative at problem-solving. The materials they used were often raw and earthy. Tactile in nature. It was a very social environment" he adds.
"Reflecting on these qualities it felt like the material should be a bit unexpected in how it was presented. It should be tactile, something you could hold in your hands and interact with physically. And it should capture the nature of the day, essentially a conversation between individuals flowing from one to another over the course of five and a half hours."
As for the name of the book aka "American Bauhaus" it was inspired by a quote Schmitt recorded on the day of the reunion. There Peter Oberlander remembered Joseph Albers saying "Black Mountain is a minimal version of the Bauhaus … Go there."
To accompany the words of remembrance the book contains 19 unpublished images taken on the day of the reunion as well as archival images from the designer's personal collection.
Explore more here.
Tags/ book, kickstarter, slanted, publication, san francisco, bauhaus, erik schmitt, black mountain college, willem de kooning