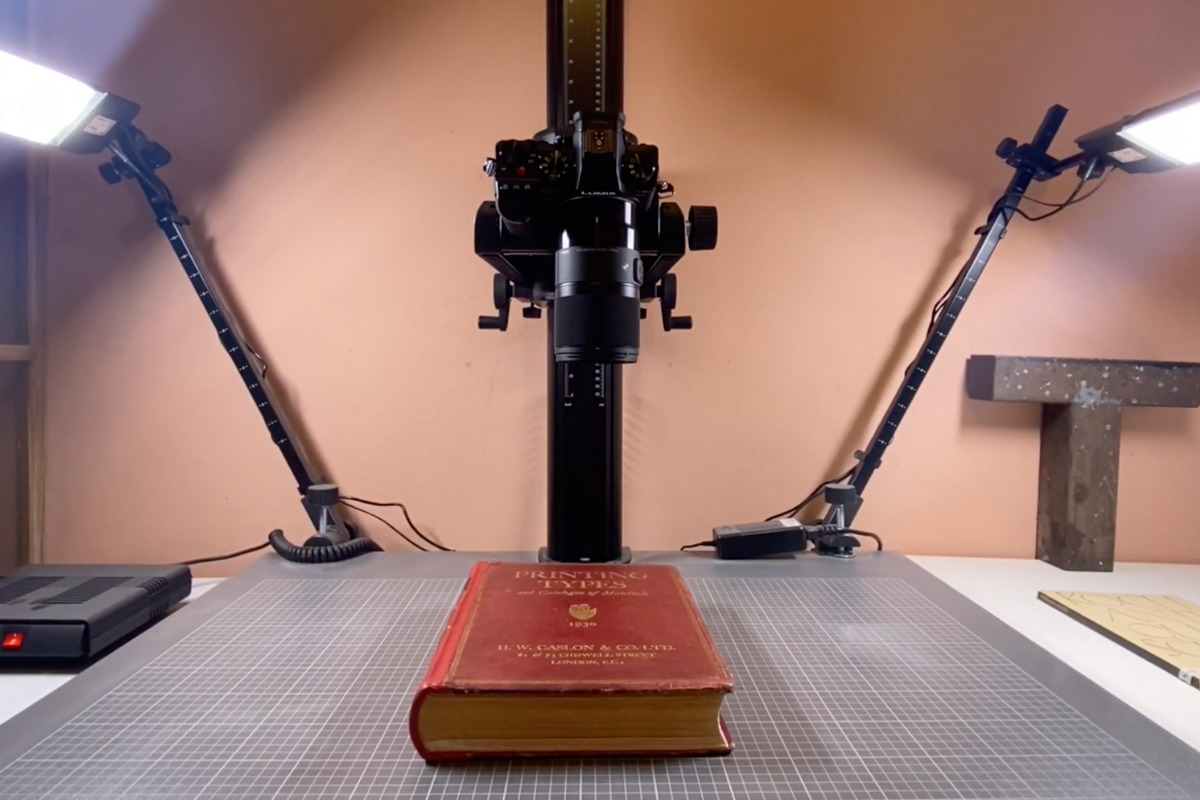 Kickstart this: Letter Library, The Type Specimens of the World by Ralf Herrmann 
Launched on Kickstarter the project Letter Library: The Type Specimens of the World is a typographic treasury of typography to endorse and support.
Initiated by Ralf Herrmann aka the designer and educator behind other well-established online projects aka Typography.Guru and Typografie.Info "Letter Library" aims to be a brand "new online platform, which documents all known type specimens—past and present" that the user can view and download directly or will be directed to physical or digital copies in archives around the world.
"Type specimens are a manifestation of the history of typography" notes Herrmann. "With older typesetting techniques such as letterpress and phototypesetting not being in broad use anymore, type specimens are often all that is left or easily accessible to investigate the design of certain typefaces and type styles. Luckily, more and more type specimens are being digitized. But there is still one obvious problem left to be solved and anyone who ever tried to research type specimens to find information or high-resolution scans knows this: the information and the materials are scattered across the world and if they happen to be available online, they are scattered across the internet too. Until now, there is no single place where all the data around type specimens comes together in one place. Whether you look for type specimens for academic research or you need a high-resolution scan for a publication or font digitization."
"And that is what the Letter Library Platform will be all about—if you help us to create it. The platform is not meant to replace the digitization projects and catalogs of existing libraries, archives and typography websites. Instead, it will be the missing link between them. A place, where researching type specimens would work better than anywhere else because the platform would be built exclusively around this purpose."
"The Letter Library will collect data around all foundry type specimens ever published—printed or digital, past or present. Where possible, we will allow browsing the type specimens directly and offer high-resolution downloads. This content can be provided by our partners, but the Letter Library is also committed to actively scanning type specimens that are not yet available online. Instead of having to check many sources one after another, you will instantly be able to see who owns physical copies or provides scans. We will direct you to scanned copies (e.g. provided by the Letterform Archive, The Internet Archive, and so on) and you can find physical copies at an archive or library in your country."
Maximum inspiration with minimal effort: Letterform's Online Archive is open to all!
"An additional benefit of the platform will lie in the connections of the data sets. Type designers, type foundries, periods, locations, type styles, scripts, etc. The cross-references will unlock the possibility for research and explorations that no other platform so far provides. As a result, the Letter Library would become an invaluable source of information for the entire field of typography."
Just like Herrmann's existing websites —Typografie.info and Typography.Guru—, the "Letter Library" platform will be a community-driven website, where "users can participate by creating records, uploading content, asking questions."
"At the same time, the content will be curated to guarantee correct information and quality content. We will be working closely together with libraries, archives, and collectors who possess type specimens as well as type foundries which will be able to provide their current type specimen materials."
The platform "will be built with long-term use in mind. All entries will get a unique object identifier, so type specimen listing can easily be referenced in academic work and links and uploads are meant to be permanent as well."
Ralf Herrmann studied graphic design at the Bauhaus University in Weimar and ran a graphic design studio with a partner for 15 years. Having launched several typography projects during that time, he decided to focus exclusively on typography in 2015 with a variety of educational content around the field of typography.
Typeroom endorses and urges supporting this precious "cultural/scientific project meant to preserve the design of all typefaces ever created." Support "Letter Library: The Type Specimens of The World" on Kickstarter by June 28, 2022.
Tags/ typography, typeface, kickstarter, type foundry, online, ralf herrmann, archive, type specimen