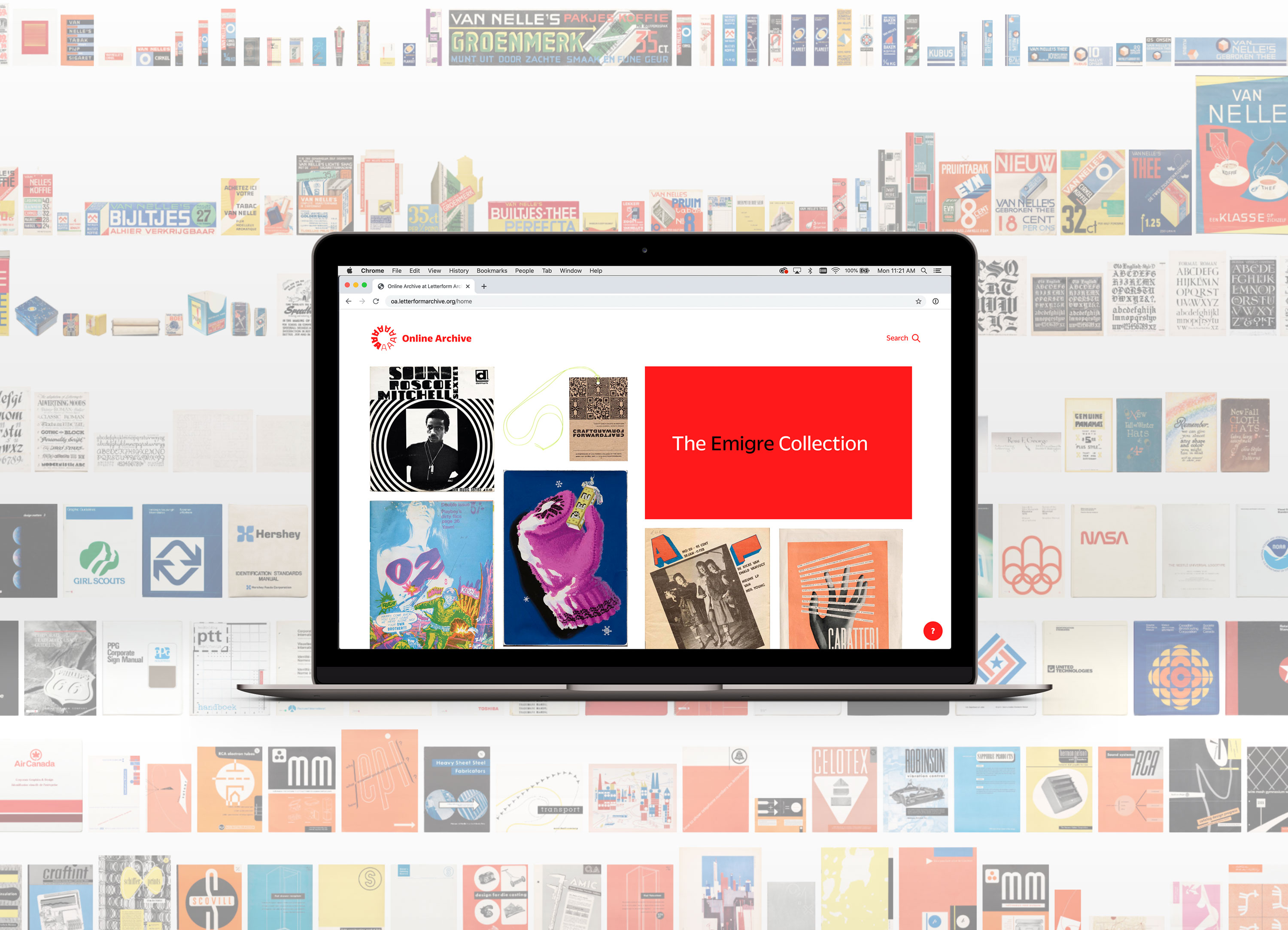 Maximum inspiration with minimal effort: Letterform's Online Archive is now open to all!
"Want maximum inspiration with minimal effort? Try typing an asterisk in the search field" read Letterform's Online Archive launch announcement.
"At a time when good news is in short supply and so many resources have gone dark, we intend to light a creative spark" notes the team behind the years in development project. "This project is a labor of love from everyone on our staff, and many generous volunteers, and we hope it provides a source of beautiful distraction and inspiration to all who love letters."
From a Qur'an folia with Maghribi Arabic script on vellum ca. 1150 through an Ethiopic manuscript used by missionaries ca. 1700 to Henry Caslon's Specimen of Printing Types ca. 1844, Benjamin Krebs Foundry Cyrillic type specimen from 1912 or Emigre's lovely curated collection, this newly launched online archive of typography and graphic design is, literally, epic.
"Radical accessibility is central to the Archive's mission. It's with that spirit that we are digitally capturing as much of our collection as possible. This first offering represents just a few hundred highlights of the over 60,000 objects housed at the Archive, but the range of items, all captured with our high-fidelity imaging, offer a sense of what it's like to visit the Archive in person."
Letterform Archive designed the site and structured the data specifically with design artifacts and graphic designers in mind and playing with the search filters is about to become your very best daily adventure into type.
"Click on each category to explore disciplines like lettering, and formats like type specimens, or combine filters like decades and countries to narrow your view to a specific time and place" notes LA.
"Unlike in many web galleries, our thumbnails are not displayed in a grid of equal squares. Uncropped images are sized proportionally using measurement data from the catalog — not to show absolute scale, but to best represent the actual objects and their relationship to each other."
As the team behind the project is working on more features and collections regularly, launch this online treasury of inspiration here and do as you are told.
"Get on there, click around, and let the good times scroll."
Tags/ typography, graphic design, type design, typefaces, lettering, emigre, fonts, type foundry, letterform archive, online archive, online, type specimen, henry caslon