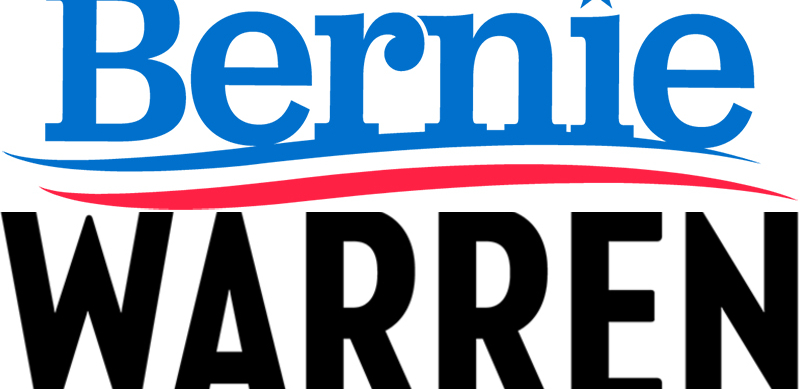 Rock the vote: Print's quest for the best Democratic presidential logo is on
"Contorted flags! Familiar slab serifs! Unexpected pops of color! Stylized 2020s galore!As the 2020 Democratic presidential candidates battle it out on debate stages across the country … why should the Democratic candidate logos get off easy?" asks Print in its quest for the best Democratic presidential logo that requests our feedback.
As noted during the first round "Tulsi Gabbard pulled off a narrow victory over Tom Steyer, winning 54 percent of the vote, Mike Bloomberg bested John Delaney by a similarly narrow margin with 55 percent, Andrew Yang soundly defeated Michael Bennet, pulling in 65 percent of the vote and Deval Patrick earned 70 percent of the vote over Amy Klobuchar."
So in the second round vote for Joe Biden vs. Tulsi Gabbard, Pete Buttigieg vs. Mike Bloomberg, Bernie Sanders vs. Andrew Yang and Elizabeth Warren vs. Deval Patrick.
"May the best (most adequately palatable?) logo win" so rock the vote here.
Tags/ logo, print, democrats, political branding, bernie sanders, joe biden, pete buttigieg, mike bloomberg