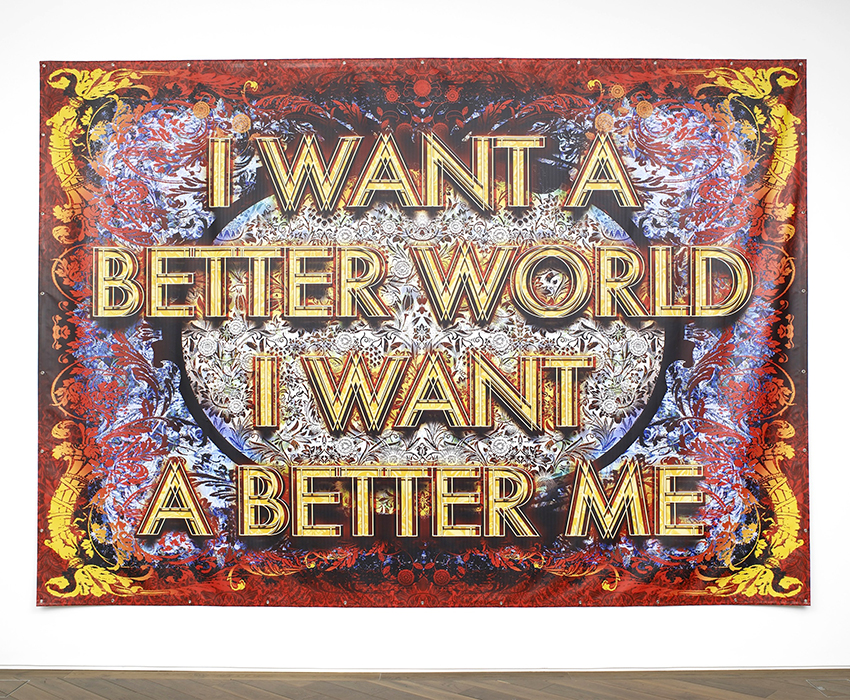 Mark Titchner X St Bride Foundation and Library: Where does the art go?
The St Bride Foundation and Library hosts a variety of print-related lectures, exhibitions and talks throughout the year, as well as talks and conferences on everything from poster design to handwriting, resulting in an exciting and vibrant series of events running the whole year round.
Kicking off 2020 with a bang St Bride presents "Where does the art go? Making art in the public realm" with Mark Titchner on the 20th of February.
"Mark Titchner's work involves an exploration of the tensions between the different belief systems that inform our society, be they religious, scientific or political" notes St Bride.
"Focusing on an exploration of words and language, in recent years much of his production has been based in the public realm both in the UK and internationally. These public works have often been created from extended group activities. In this talk he will present a number of approaches to making art in the public realm with projects that vary from large permanent commissions to those produced in closed psychiatric units."
Mark Titchner (b. 1973, Luton, UK) is an artist living and working in London.
Titchner was nominated for the Turner Prize in 2006, participated in the Venice Biennale in 2007 and was Artist in Residence at the Art Gallery of Ontario, Toronto in 2012.
He has recently completed a major new permanent public work, 'Me, Here Now' installed at London Bridge Station and he is currently involved with the Mental Health and Justice project, a multi-disciplinary research initiative funded by Wellcome, working with the team that are investigating issues around the assessment of mental capacity, particularly in relation to complex or contested cases.
His solo exhibitions include 'Some questions about us', Firstsite, Colchester (2019), 'Mark Titchner', CGP/Dilston Grove, London (2014), 'Please Believe These Days Will Pass', The Young gallery at The Art Gallery of Ontario, Canada (2012), 'Be true to your oblivion', New Art Gallery, Walsall (2011), The Age of Happiness, Hellenic American Union, Athens (2009) and 'Run Black River, Run', BALTIC, Gateshead, (2008).
Book your ticket here and explore more of Titchner's typographic art here.
Tags/ typography, art, mark titchner, st bride foundation, talks, public spaces