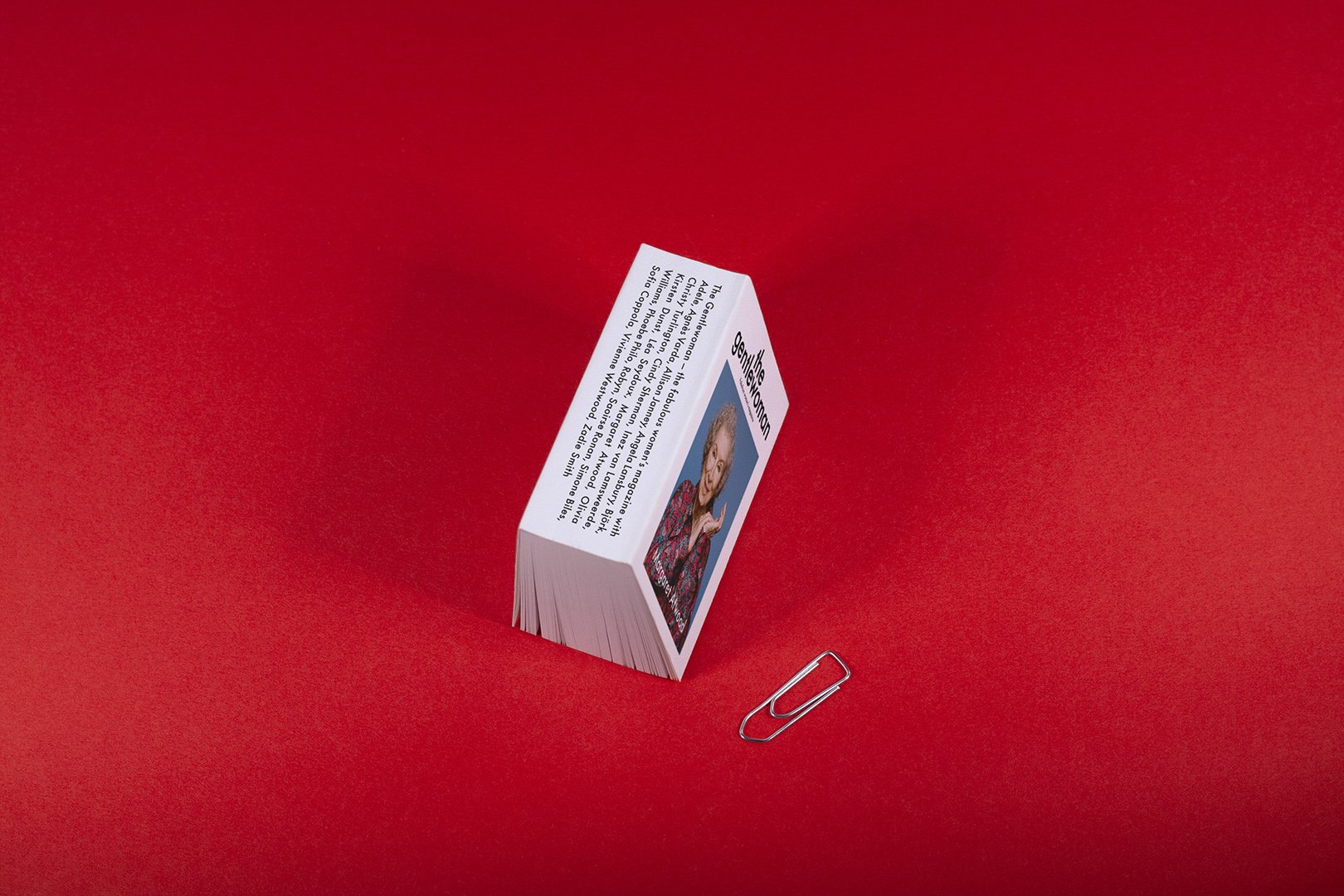 The Gentlewoman: celebrate a decade of female power in miniature mode
To celebrate a decade of fabulousness in miniature mode The Gentlewoman just printed a hefty publication filled with female voices that matter to feed the magazine lover in all of us.
The Gentlewoman's Mini Magazine celebrates the first decade of The Gentlewoman and the women who defined it and there are reasons aplenty to buy your own copy here.
Measuring a dinky 60 x 81mm this compendium features the magazine's cover stories including Adele, Angela Lansbury, Björk, Cindy Sherman, Margaret Atwood, Phoebe Philo, Robyn, Saoirse Ronan, Simone Biles, Sofia Coppola and Zadie Smith in 580 pages.
"Real glamour and candid conversation have always been The Gentlewoman's guiding lights and the Mini Magazine brings together the leading image-makers, such as Inez & Vinoodh, Alasdair McLellan and David Sims, and the smart writers, such as Holly Brubach, Sophie Elmhirst and Ann Friedman, who have captured these inspirational women for the magazine over the last 10 years" note the editors of the biannual magazine focused on arts and culture published by Dutch duo Gert Jonkers and Jop van Bennekom.
The Gentlewoman launched in 2010 as the sister publication to Fantastic Man.
For its inaugural issue, the editors featured designer Phoebe Philo on the cover.
Editor, writer, and curator Penny Martin remains the editor-in-chief of the magazine holding the position since the magazine's inception in 2010, an accomplishment few achieve in the industry lately. Just ask Anna.
Penny Martin grew up in St Andrews, Scotland. Prior to her work in fashion, Martin worked part-time at the Fawcett Library. She also worked as a curator of photographs in the collections of The National Museum of Photography, Film & Television and her media career started in 2001 after Nick Knight invited her to work as editor of SHOWstudio.com.
Over her seven years tenure, Martin commissioned and executed interactive, motion and live fashion projects for the digital medium and she collaborated with many figures in fashion and design, including Alexander McQueen, Peter Saville, Kate Moss, Hussein Chalayan and the estate of Erwin Blumenfeld.
In 2008, Martin returned to academia as the Chair of Fashion Media at London College of Fashion, University of the Arts London. She curated two exhibitions there during 2009, at The Photographers' Gallery and at Somerset House.
When Jop van Bennekom and Gert Jonkers, the Dutch founder-owners of men's magazines BUTT and Fantastic Man, wanted to establish a women's magazine, they invited Martin to join them and magic happened.
"With a publication that's produced by as few people as ours," she explained about The Gentlewoman, "you can take a lot of risks, so of course it's going to be about your personal tastes."
Martin is also a regular contributor to Fantastic Man and The Happy Reader.
In 2016, Martin received the British Society of Magazine Editors Editor of the Year award in the Women's Brand – Monthly or Less Frequent category.
The Gentlewoman was launched ten years ago as a foil to weekly celebrity-focused tabloids, deciding instead to focus on in-depth profiles of highly successful women including not just singers and actresses, but designers, writers and directors who would not typically be considered cover stars.
According to Martin male colleagues of hers were initially critical of the magazine telling her "''Oh God Penny, those women that you interview, all they want to do is talk about work!'"
Martin is also in charge of The Gentlewoman Club, a series of symposiums and events which are open to readers and subscribers of the magazine. For the former curator turned editor-in-chife of The Gentlewoman it was natural to "try and turn our magazine content into social opportunities."
The magazine has a circulation rate of just under 100,000 readers worldwide.
Here's to a decade full of female wisdom in mini mode and maximum fierceness then.
Tags/ magazine, publication, the gentlewoman, penny martin, butt magazine