Graphic design email scam: a warning
"Do not take the logo-design bait" warns Eye on Design's Emily Gosling in her report "Gone Phishin': What Graphic Designers Need to Know About a Weird Internet Scam Targeting Creatives."
Gosling explores the scam which starts upon receiving text messages with design proposals varied from "Christian t-shirt logo designs," to a logo and brochure design for "BLACK DIAMOND FURNITURE," "Lambent Dreams Furniture," or "Ashglade Furniture&Home."
"It's pretty easy to tell a scam when they just dump the entire project on you and never mention cost," one Reddit poster pointed out. "Also, the grammar is a dead giveaway."
"What is this scam exactly? What's the end game? How can scammers possibly profit from asking you to make a logo design? I decided to do some digging" reports Gosling of the scam which specifically targets the graphic design community.
"Those most at risk are freelancers—designers whose websites and emails are easy to find, and who are used to getting clients via word of mouth and communicating primarily over email" notes the report.
Read more and learn some essential tips to avoid the phishing attacks targeting the creatives here.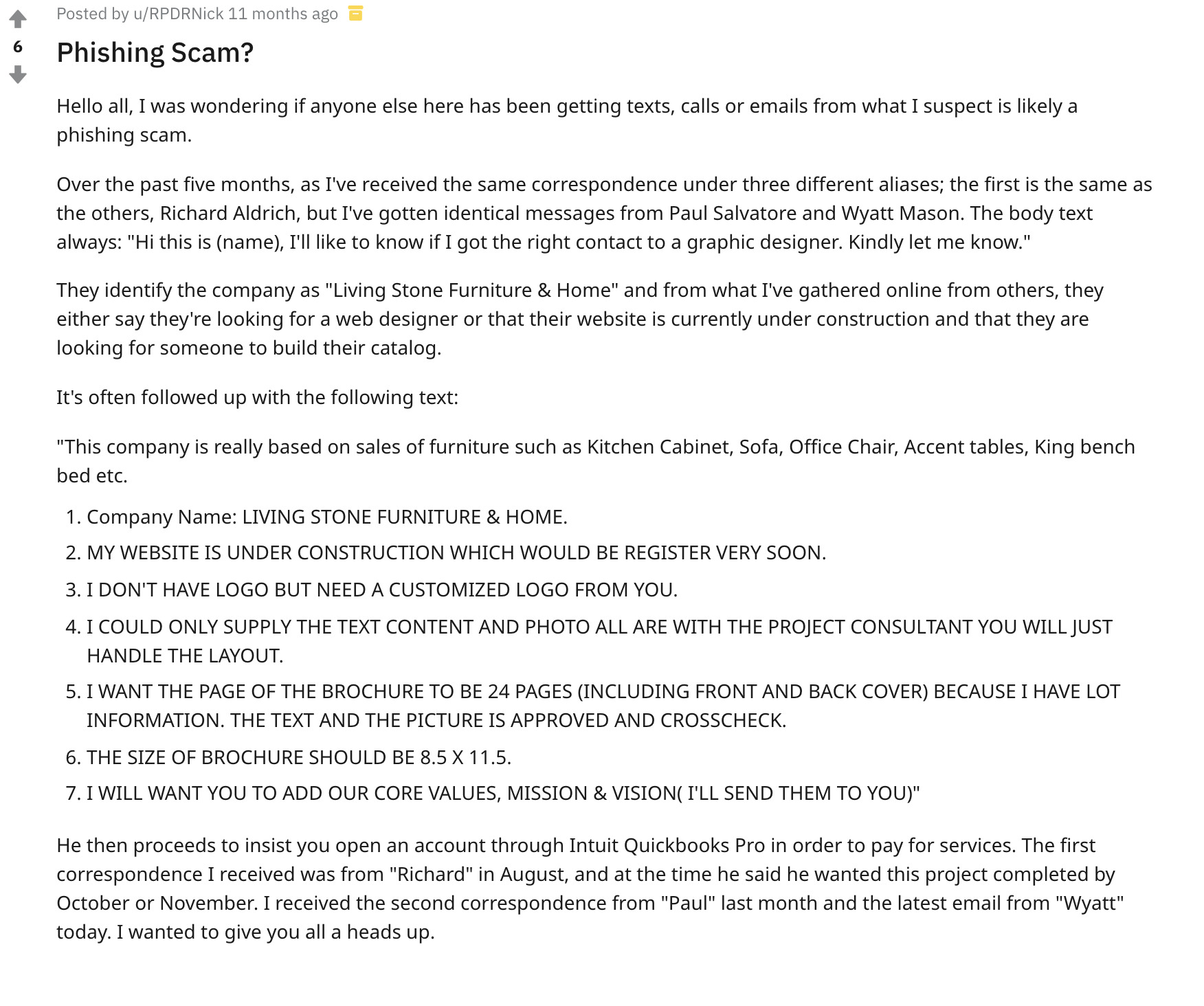 Tags/ graphic design, reddit, aiga, eye on design, report, phishing, scam, freelancers