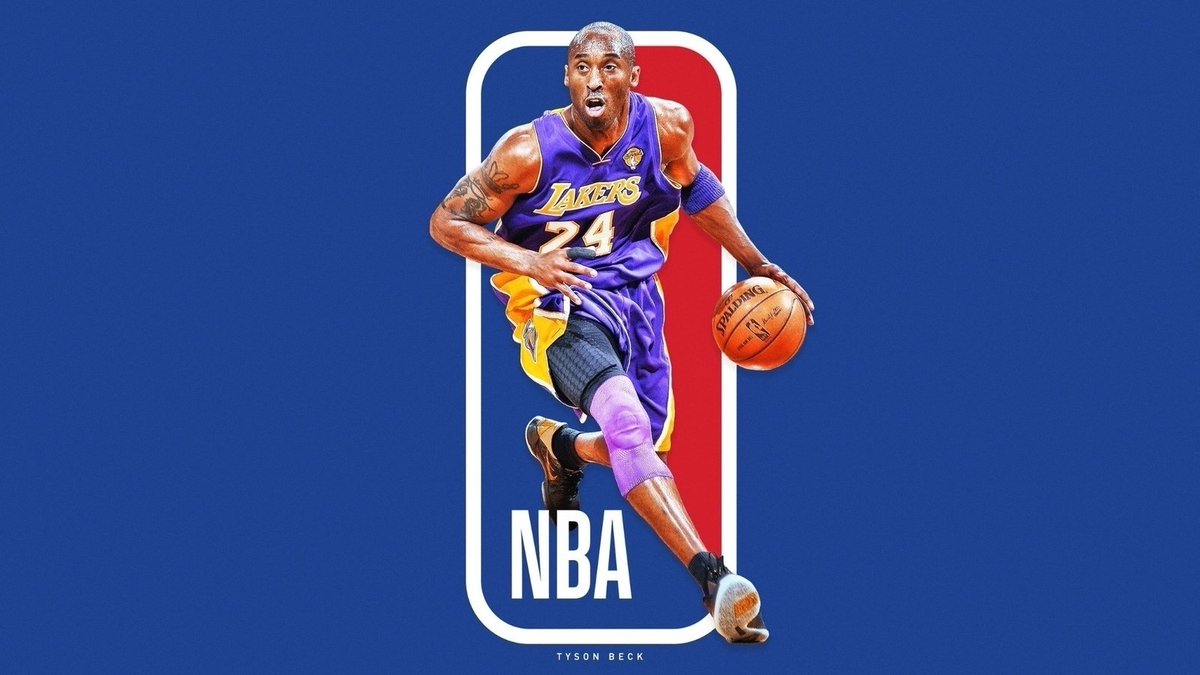 #KobeLogo: a petition online to redesign the NBA logo goes viral
"With the untimely and unexpected passing of the great Kobe Bryant please sign this petition in an attempt to immortalize him forever as the new NBA Logo" writes on Change.org the petition's founder, Nick M.
As of this writing more than 3,000,000 people have backed the petition to use Bryant's silhouette as the main visual representation of the league's brand as a whole.
The current logo was designed by founder of Siegel+Gale and branding maestro Alan Siegel, features the silhouette of another great LA Lakers player Jerry West who played in the NBA from 1960 to 1974.
"In 1969 — Richard Nixon took presidential office, Jose Feliciano won best new artist at the Grammys and the NBA had just 14 teams — NBA commissioner J. Walter Kennedy tasked brand identity consultant Alan Siegel to give the NBA a fresh new look" writes Aaron Dodson in The Undefeated.
"I found a picture of Jerry West, which is what I used as the basis of the logo" Siegel told Dodson. "I was attracted to it because it was nice and vertical, and it had him leaning and dribbling … had a little motion to it. I designed eight, nine or 10 different versions, and that turned out to be the most effective. I presented it to the NBA, and they approved it immediately and began to use it. Today, they would've gone through some sort of crazy research process for six months, but it was spontaneously accepted, and it's been used now for 40-plus years."
The league never officially recognized the fact that Jerry West is NBA's logo probably for legal and financial reasons.
"I wish that it had never gotten out that I'm the logo, I really do," West said on ESPN. "I've said it more than once, and it's flattering if that's me — and I know it is me — but it is flattering. … If I were the NBA, I would be embarrassed about it. I really would. … I don't like to do anything to call attention to myself … that's just not who I am, period. If they would want to change it, I wish they would. In many ways, I wish they would."
Apart from a tweak to the font by New York-based design agency The Original Champions of Design in 2017, the logo for the National Basketball Association has been the same since it was first designed in 1971.
Bryant, considered to be one of the greatest basketball players in the game's history, and his 13-year-old daughter Gianna were among nine people killed in a tragic helicopter crash in California.
Per designer Tyson Beck, who created the illustration used as the key art for the petition more than two years ago, "Kobe would be the perfect person for the NBA to update its silhouette of in its logo" reports Fast Company's Lilly Smith.
Close to 3 million. Crazy. This broke the record for the fastest growing petition ever. I wanted to note the site change is trying to profit from this by asking for donations. DO NOT DONATE. Please sign the petition & choose to share or skip. Kobe for Logo https://t.co/WXH2TnKh5A

— Tyson Beck (@tysonbeckdesign) January 30, 2020
Supporters have also tweeted their own versions of the logo using the hashtags #KobeLogo and #ChangetheLogo.
It is not clear whether the organisation would consider updating its logo with Bryant's silhouette reports BBC.
Tags/ campaign, logo, redesign, nba, basketball, kobe bryant, petition, alan siegel