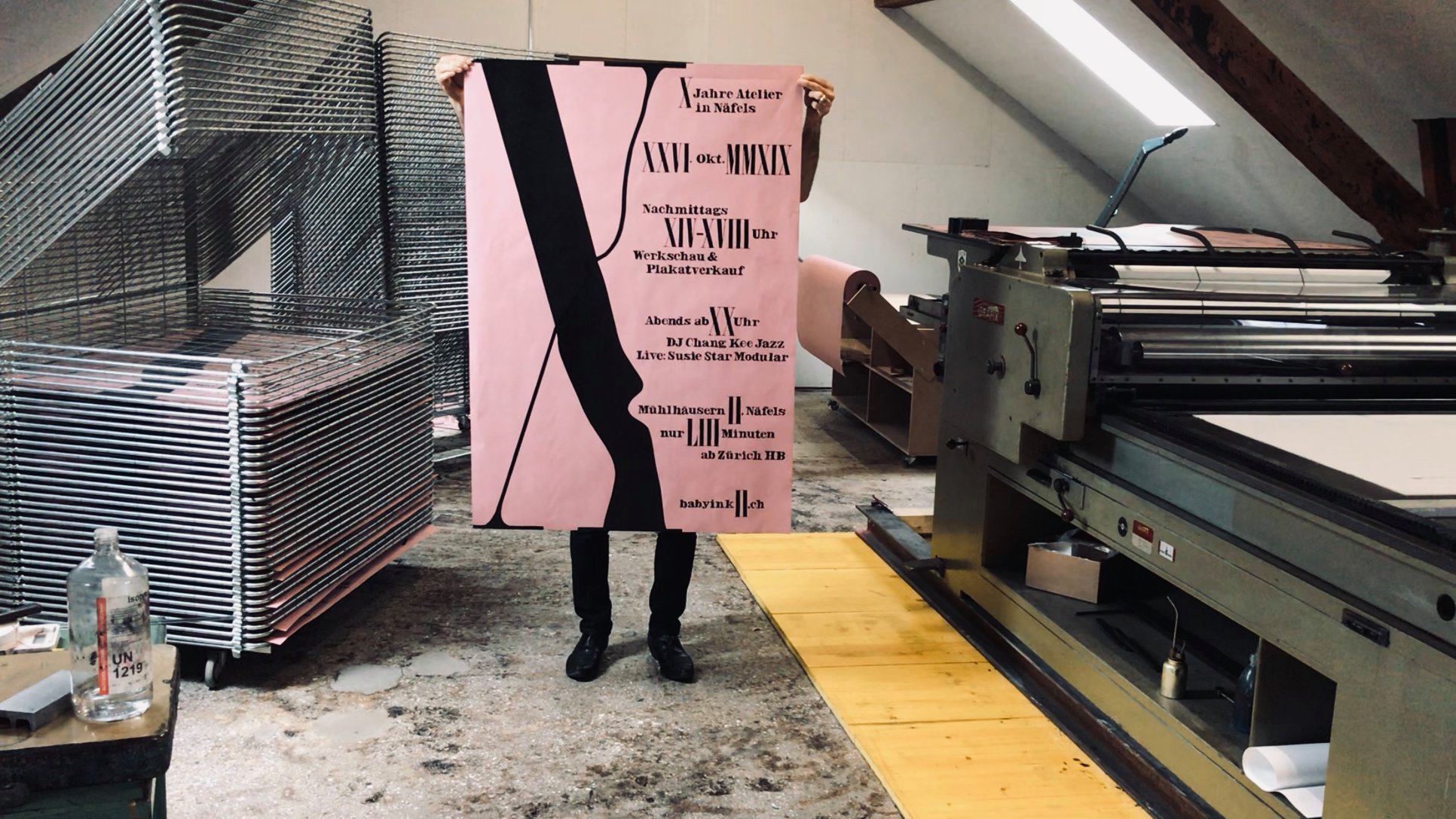 Need a good plan for the summer? Dafi Kühne has a last minute note for a true typographic adventure  
The pandemic has changed the graphic design agenda with events being canceled or held online. Workshops have been postponed but slowly things are entering a state of new normal until further notice.
"Most of us have missed direct interaction with humans during times of social isolation. Zoom meetings are great, but they don't compensate for direct exchange with people. After a time with 8h screen time a day and no meet-ups with friends it is time for something physical" notes graphic designer, letterpress printer and artist Dafi Kühne, whose True Print book is a beauty to hold, has just announced a last minute offer for his very popular Cult of Type sessions.
"After many changes in plans, we are happy to be able to offer our 2-week typography intense program Typographic Summer Program Session 2 from July 26 – August 8, 2020" adds the studio in this invitation to study typographic poster design in combination with letterpress printing with Kühne in Näfels, Switzerland.
As noted the program's target audience are "design students (undergrads and graduate students), professional designers and teaching design faculty with a strong interest in typography and poster design."
All the tasks of this year's Typographic Summer Program are designed to work for both, students and professionals of any level with only one requirement -"a strong motivation from the participant's side."
Many of the trained skills will be practiced in analog letterpress technique. However all of the acquired typographic knowledge can also be applied in the daily digital practice. The number of participants per session is limited to 12, with a minimum set at 8 students."
All is required is a CV and a short one page letter of motivation (5–10 sentences: why you want to do this program? What you are your exptectations?) with no portfolio needed.
The Typographic Summer Program with the designer whose analogue and digital techniques produce fresh and unique letterpress-printed works of art available through his BabyInkTwice online poster shop, features "eleven fully coached workshop days with guests lectures, excursions and a Saturday night dinner party in a studio with more than 20 tons of typographic history" with last applications are being accepted until June 10, 2020.
Book and learn here.
Tags/ typography, workshop, book, letterpress, poster, dafi kühne, coronavirus, covid-19