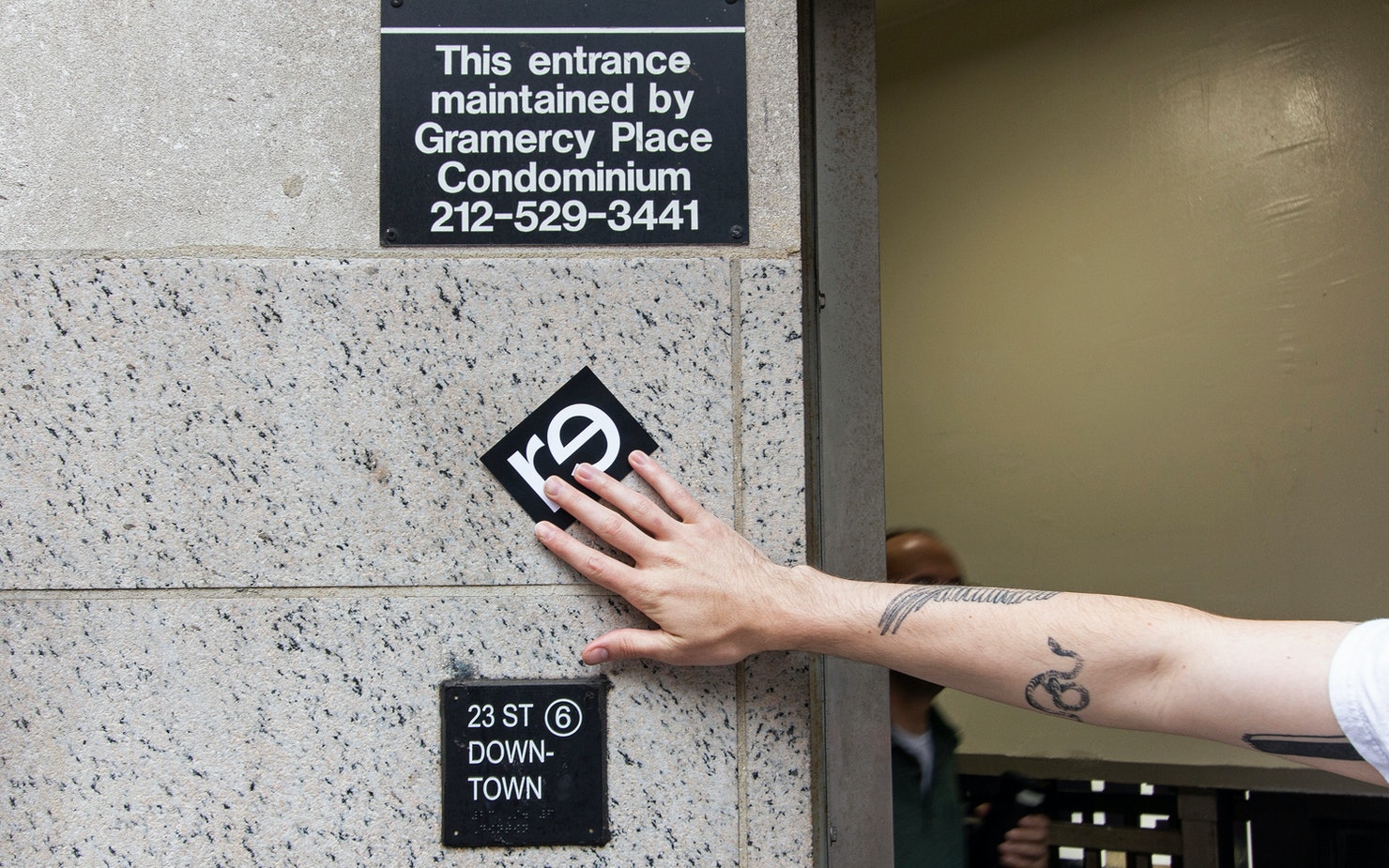 Rethink, restart, reclaim: Pentagram's Raoul Gottschling on the re-inc visual branding 
In times of long-awaited change, re-inc, a company founded by four world cup champions and purpose-driven female leaders, aims to reimagine the status quo. Branding an agenda that champions "equity, creativity, progress and art" is not an easy task yet, Pentagram's Raoul Gottschling has provided the company with a typeface as transformative as it should.
The team continues to expand the company's visual language in unexpected, mind-pleasing ways. Here he explains how it all happened and what's in store for this creative collaboration that breaks boundaries for evolution is imminent.
Typeroom: re–inc is founded by U.S. soccer champions Christen Press, Megan Rapinoe, Tobin Heath, and former national team player Meghan Klingenberg. How was collaborating with them?
Raoul Gottschling: I think collaborating really is the fitting term here. Working with re–inc was and still is a collaboration on eye level. The thing that we enjoy the most about working with them is the mutual trust in each other's ideas. Usually, the re–inc team has a clear vision of what they are looking for in a project like a new product drop. Our part is to visualize said visions. There is always space for us to implement our own ideas and suggest new pathways for the brand and its identity.
TR: How long have you been working on the visual identity of re-inc?
RG: The initial identity was finished quite quickly (it had to be). But just like the brand and their agenda, the identity is ever evolving. With each new product and every new project we explore new ways of expanding the visual language of re–inc
TR: What was the brief?
RG: A provocation. The starting point. Limitless. A spark. Curiosity. Duality. Not sporty. Not expected.
TR: How would you describe the bespoke font you created for the company in five words or less?
RG: Strong but compassionate
TR: Which fonts of the past inspired you to design La Nord / La Nord Re?
RG: During the time of the design I was drawn to typefaces that combine clarity with a bit more flavor. Gräbenbach by Camelot would be a good example. It felt like there weren't a lot of typefaces that combined these characteristics, so in the end designing La Nord also felt like closing a gap for my personal use of type in graphic design projects.
TR: One of the main striking elements is the reversed 'e'. How did you come up with this idea?
RG: Credit where credit is due: It was Eddie who first suggested flipping the "e". This idea really struck a chord with re and as La Nord was introduced to the design it felt like a given to merge Eddie's idea and the choice in type in order to create this unique part of their identity.
The letter "e" is the most frequently used in the English language as well as most other languages that use the latin alphabet. Flipping the character means, that there will be a little bit of re–inc identity in every sentence and almost every word typed out.
TR: Would you consider the typeface as non-binary like the line of products of the company?
RG: Assigning gender stereotypical qualities to anything (Typography and fashion in this case) feels like a dated approach since this would mean sticking to dusty role models. I know that La Nord does not work for every application, but I hope it works for everyone :)
TR: Why did you name it La Nord Re?
RG: La Nord is a beach / surf spot in the south of France. Quite beautiful but quite rough at times. I felt like its characteristics are somewhat similar to what I was looking for in a typeface when working on La Nord. The typeface and its specimen booklet were designed around this narrative. Re signifies that it is the revised and reimagined version for re–inc.
TR: According to AIGA's latest design census the creative industry is not diverse at all with women and BIPOC designers being minorities in the field. What's your opinion of the state of the industry today?
RG: Too white, too male, too upper-middle class. Too driven by dated ideals and toxic productivity. It feels like an echo chamber, where ideals that are presumably wanted by the audience are repeated over and over by design firms with a staff that is basically congruent with said audience. This neglects large parts of society.
TR: If you were to reimagine the status quo of the type and graphic design field what would you change?
RG: Looking at graphic design itself, I believe it is time to look for new role models and to challenge old ideas. Of course Swiss / German / Dutch Design is great. But the ideas that came with certain design styles and have stuck around ever since are also dogmatic. And of course it is great to hear talks by designers that have been shaping graphic design for years or even decades. Yet it is usually so much more interesting to see and hear younger voices, from communities that aren't part of the status quo design crowd.
One design talk that comes to mind was by Seyi Olusanya from Dá Design Studio. Hearing about their approach of including regional cultural influences in their work showed how much potential there is outside the Euro-American-Centered design cosmos. Another example for this would be 29 TL. They collect and showcase work by the up and coming Turkish design scene.
When thinking about the industry itself, internships are the most common way of getting into graphic design. They are usually paid poorly, so that only people with a stable economic background can afford them. In addition to that, interns are usually over qualified for their position, already having finished their studies, sometimes even having graduated with a Masters Degree. This kind of economic and skill based gate keeping is benefiting design studios while aspiring designers or young people that are interested in finding a way into design are struggling to get by within the system or are simply being left out altogether.
Companies should facilitate entry into the field. Better compensation, scholarships or other forms of support are going to be necessary. Not only is this a right and long overdue step to take in order to make graphic design more inclusive. More people from diverse backgrounds bring new perspectives and ideas. Design studios would benefit greatly from acknowledging this fact and changing their hiring habits towards a new status quo.
Tags/ typeface, type design, branding, poster, pentagram, eddie opara, re-inc, raoul gottschling