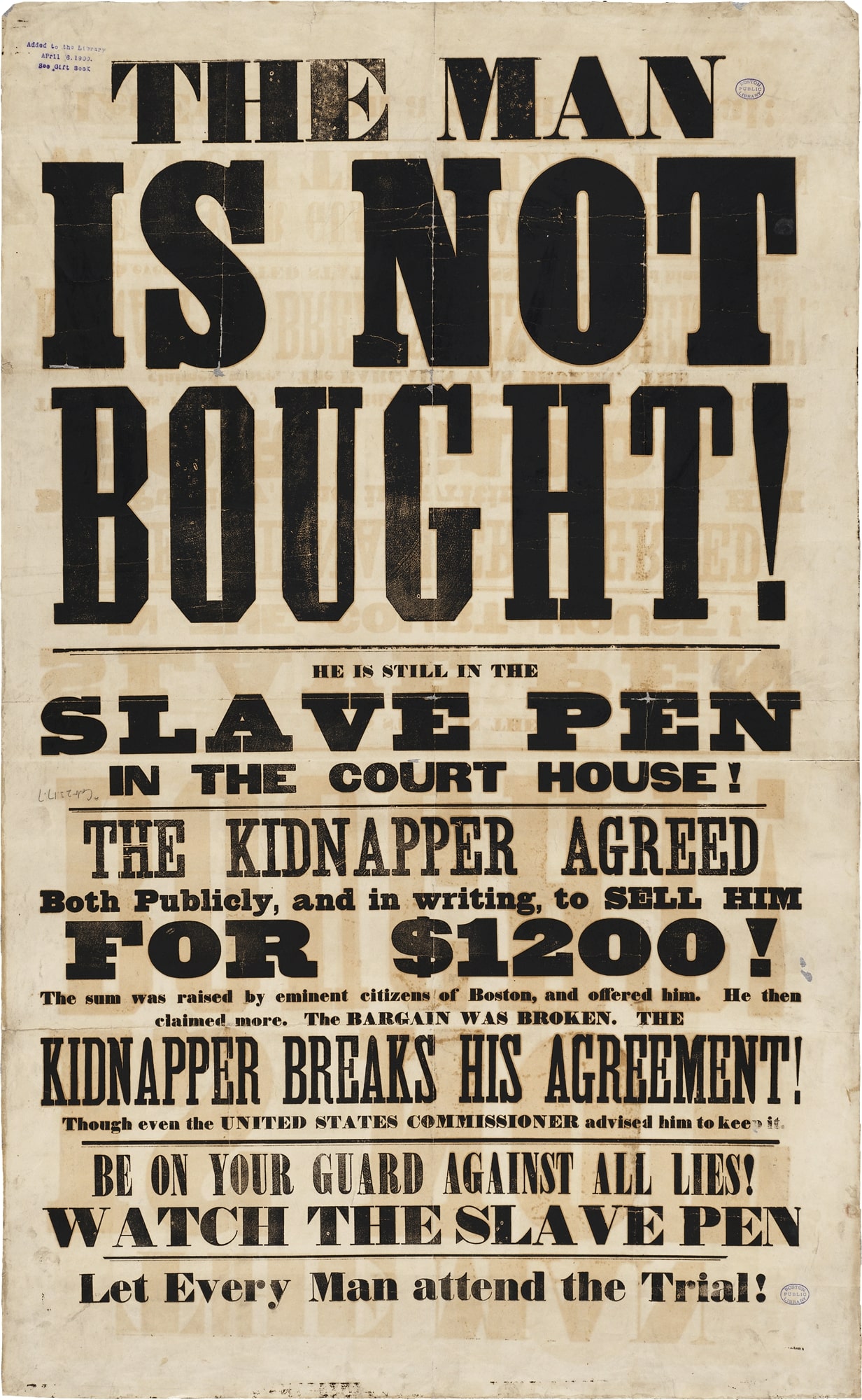 Letterform Archive presents Strikethrough: a brand new exhibition on typography against oppression
Words matter! Type matters! Social change matters! For its second-ever exhibition in its new permanent space at San Francisco Letterform Archive brings typographic anger into the limelight.
At a time of global social upheaval the exhibition that is aptly titled "Strikethrough: Typographic Messages of Protest" celebrates "design that empowers communities and fights oppression."
Curated by Silas Munro of the "bi-coastal, black-led, LGBTQ+, and minority-owned studio Polymode that exists at the leading edges of contemporary graphic design" with Stephen Coles of Letterform Archive, the exhibition features more than 100 objects, including broadsides, buttons, signs, t-shirts, posters, and ephemera spanning the 1800s to today.
"In sections exploring the many ways to voice dissent (VOTE!, RESIST!, LOVE!, TEACH!, and STRIKE!), the show charts a typographic chant of resistance across more than a century of protest graphics" explains LA.
Letterform Archive presents Bauhaus Typography at 100
"Drawing from existing and newly acquired Letterform Archive collections, Munro and Coles initiated the project on the upswell of the Black Lives Matter protests with a goal to showcase typographic anger and agency as it is seen in the streets, on the printed page, and even on the bodies of demonstrators."
Ranging from nineteenth-century antislavery broadsides to the colorful affiches of the Paris 1968 uprising and from the revolutionary Black Panther newspaper to the public awareness posters of the AIDS crisis, Strikethrough aims to inspire and "calls on us all to craft our own demands for social change."
"The work of trained professionals sits alongside the raw creativity of activists and engaged citizens. Designers as protesters—and protesters as designers—rise from a wide range of racial, socioeconomic, and geographical backgrounds. Their letters are drawn, cut, painted, and printed. Messages are disseminated via the press, digital type, and augmented reality."
Power of Who! Guido de Boer's artwork against the brutal politics that surround us
"We're honored to bear witness to the generations of protest typography that speak to social issues and resonate with our current moment," says guest curator Munro. "We're also very inspired by the collective and collaborative process that Letterform Archive welcomes and supports for typographers, designers, and expanded audiences."
To complement the raging exhibition on view now Silas Munro authored the exhibition's hardcover catalog with an introduction by Colette Gaiter. The catalog that is available to preorder here tells the story of graphic design in protest with 250 images, including high-resolution reproductions from Letterform Archive's collection, archival imagery of the art in action, informative historical features, and a contribution on type by Stephen Coles.
Designed by Silas Munro, Brian Johnson, Michelle Lamb, and Randa Hadi of Polymode, it features custom typefaces by Tré Seals of Vocal Type and Ben Kiel and Jesse Ragan of XYZ Type.
Beyond Letterform Archive's walls, the team created a Strikethrough dedicated mobile app experience named Mariah, designed by Heather Snyder Quinn and Adam DelMarcelle and developed by Flor Salatino, that "challenges systems of power and makes the invisible visible. Using augmented reality, visitors can point their phone camera at historical sites of protest across the San Francisco Bay Area and learn how they relate to objects in the show."
To serve the Archive's global community, Strikethrough: Typographic Messages of Protest will also be presented as a rich online exhibition designed by Chris Hamamoto, Jon Sueda, and Minkyoung Kim permanently accessible to Archive members.
Enter the fight for social change here.
Tags/ exhibition, poster, activism, protest, letterform archive, social change, artivism, silas munro, polymode