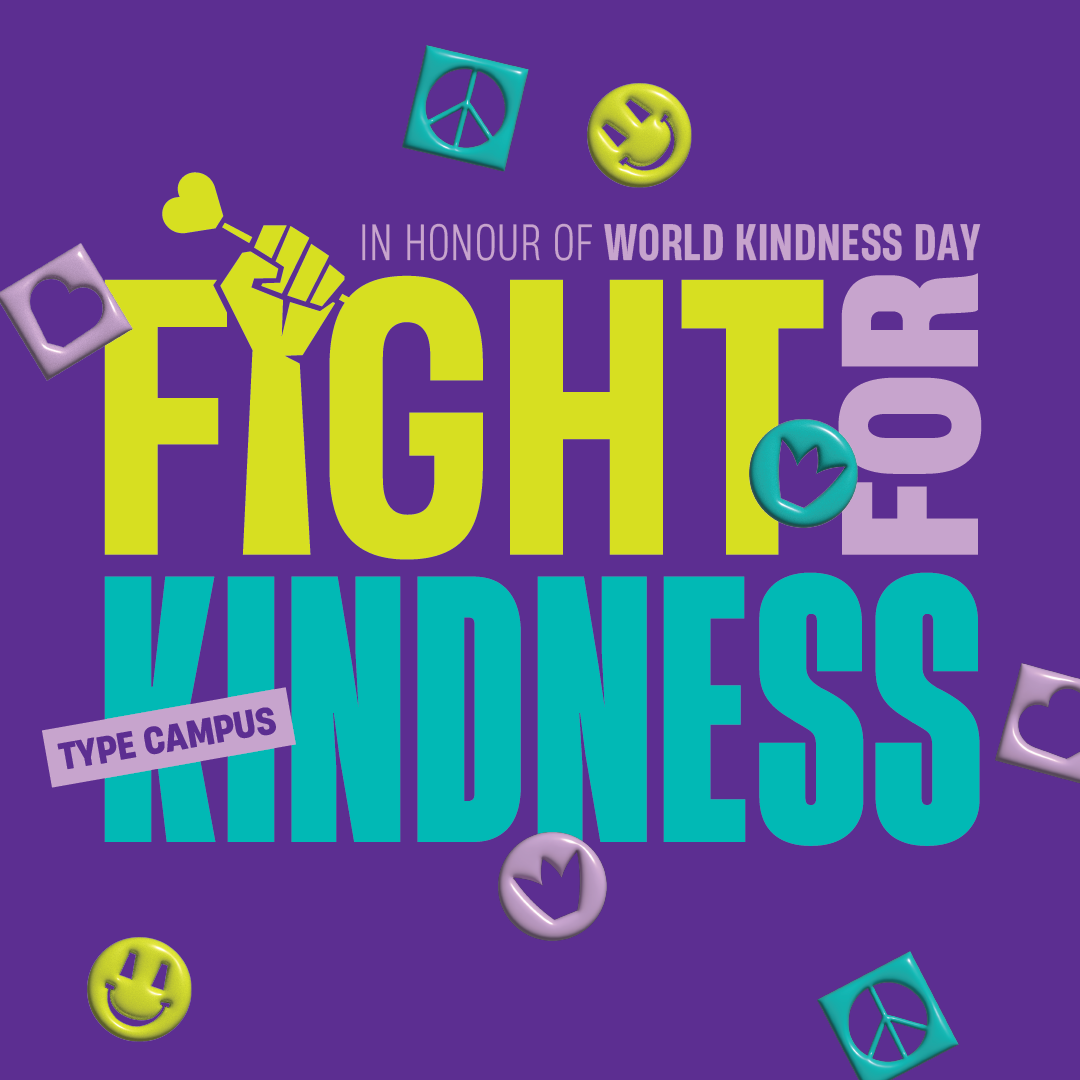 Fight for Kindness: Celebrating World Kindness Day through Typography
TypeCampus, in close collaboration with Zetafonts typefoundry, has always been fighting the good fight. Last year they presented the first edition of the "Fight for Kindness" initiative, a project that aims to bring some peace, love and empathy during these tumultuous times, always through the finest works of typography.
In 2022, Fight for Kindness has collected several recognitions and awards, like the Indigo Gold award in Integrated Graphic Design for Social Change and Best of the Best in Social Responsibility at the C2A. This initiative stands as a beacon of change through creative expression, merging art and design with empathy and social responsibility.
Debora Manetti, co-founder of Zetafonts and program director of TypeCampus, envisions typography as a catalyst for cultural and social transformation. "Kindness is more than mere formalities. It encapsulates values that I hold dear. In the ever-evolving dynamics of human relationships, kindness stands as an emblem of intelligence. It's the subtle force that can enact monumental changes in our world. With 'Fight for Kindness,' we aim to harness the creative industry's immense potential to rekindle this spirit, forging connections with designers, creative events, magazines, and design schools across the globe", said Manetti.
For the 2023 edition, Fight for Kindness introduced a "guest selection" of talented designers, including Tina Touli, David Jon Walker, Martyna Wedzicka, Oriana Gaeta, and LeonardoWorx. "The influence of these renowned designers broadens the campaign's reach and amplifies its impact, infusing it with a contemporary visual language and with messages aligned with our shared desire for a kinder world, defining a clear idea of typography and design: they aren't just about aesthetics; they are powerful tools in shaping the world we live in", said Shrishti Vajpai, art director and project manager of the project.
With over 300 contributions, using 11 different scripts and languages, from illustrators and visual artists from every corner of the globe, Fight for Kindness 2023 will culminate on November 13th, to mark World Kindness Day, with the opening of the exhibition in the Naba Milano Library. The global, multi-location, exhibition will also showcase these typographic tributes to Los Angeles, Sofia, Rome, and Budapest. These exhibitions will not only display typographic marvels but also celebrate the very essence of kindness. "Fight for Kindness" is more than an exhibition; it's a movement.
For more information, check here.
Tags/ typography, graphic design, type design, project, kindness