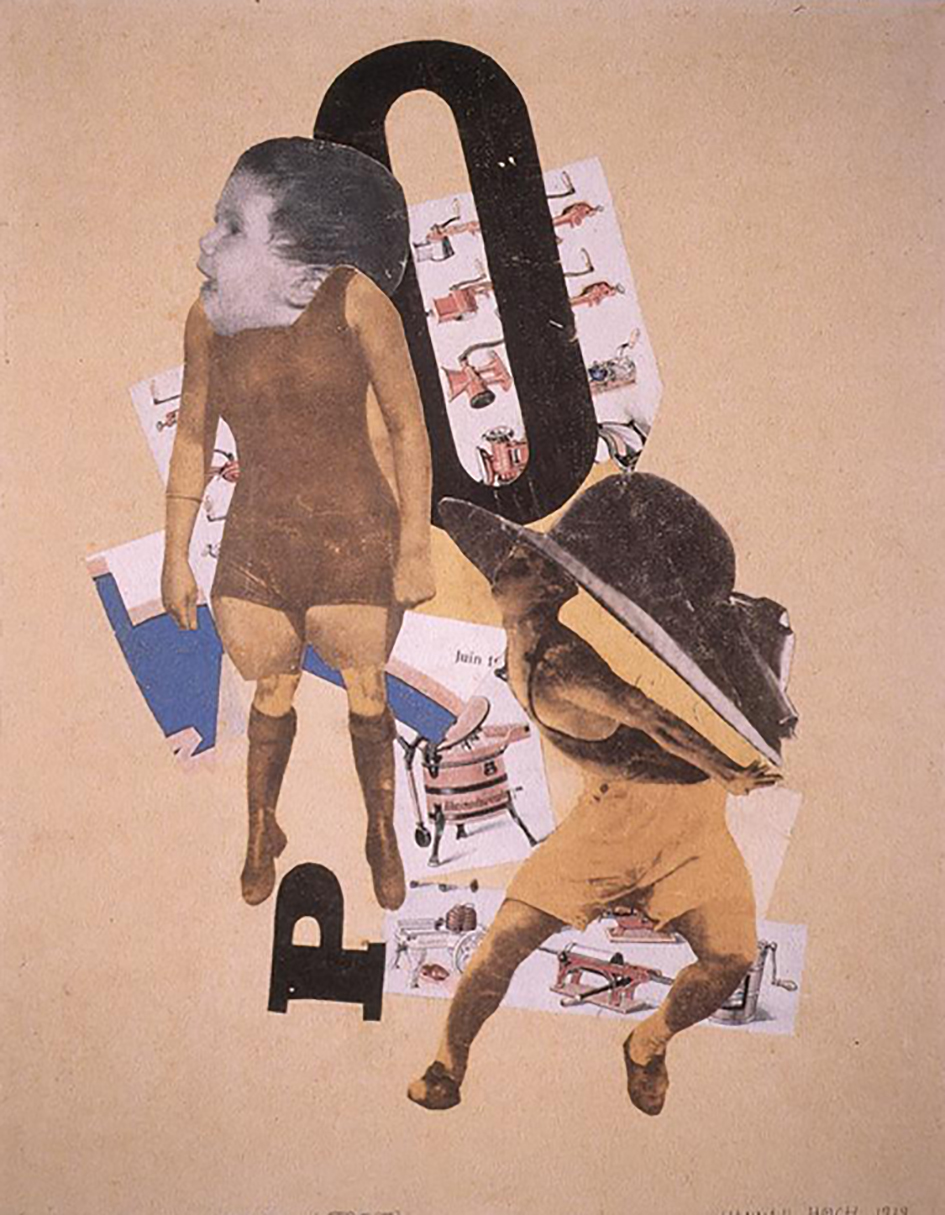 Hannah Höch: the Dadaist pioneer of 20th century collage remembered
For some -not in the know- Hannah Höch was the "iconic It girl of the Berlin dadaists". For the lovers of the letterforms Höch, a member of Berlin's Dada movement in the 1920s known for her political photomontages, was the female driving force in the development of 20th century collage.

"Made from newspaper clippings and found objects, her work often engaged with the early 20th-century ideal of the New Woman—one who challenged the traditional domestic role of females."
"The artist is most commonly associated with her photomontage Cut with the Kitchen Knife through a Beer-Belly of the Weimar Republic (1919-1920), which critiqued the male-dominated political apparatus, a system the artist believed resulted in the failure of the Weimar Republic and the increasing militarization in post-World War I Germany" notes Artnet on the original punk of a movement which revolutionized typography, graphic design and the visual arts fiercely.
"Höch drew inspiration from the collage work of Pablo Picasso and fellow Dada exponent Kurt Schwitters, and her own compositions share with those artists a similarly dynamic and layered style. Höch preferred metaphoric imagery to the more direct, text-based confrontational approach of her contemporary John Heartfield, whose work she found 'tendentious.'" writes Artsy on this pioneer of visual arts.
Hannah Höch was born on 1 November, 1889, in Gotha, Germany. In 1912 she enrolled in the Berlin School of Applied Arts and in 1915 studied at the Museum of Applied Arts in Berlin.
Meeting her long-term partner and fellow artist Raoul Hausmann in the same year, she became an essential contributor to the Berlin Dada Group and exhibited at the First International Dada Fair in Berlin in 1920.

During the late 1920s, Höch travelled around Europe, forming friendships with Piet Mondrian and Theo van Doesburg and beginning a relationship with the female poet Til Brugman, whom she lived with for the next decade.
Höch's work was referenced in relation to the artists included in the infamous exhibition Entartete Kunst (Degenerate Art) in 1937, a propagandistic display of works considered 'degenerate' by Hitler and the National Socialists.
Höch remained in Germany during World War II and retreated to a house just outside Berlin where she continued to make work.
A pioneer of photomontage "whose images of women presaged the ideas of Simone de Beauvoir and Second Wave Feminism half a century later" notes Telegraph, Höch was a pivotal figure in the anti-art movement of dadaism.

After the war, Höch's work was exhibited internationally and to great acclaim, culminating in a retrospective at the Musée d'Art Moderne de la Ville de Paris, and the Berlin Nationalgalerie in 1976.
She remained in Berlin until her death on the 31st of May in 1978.
Tags/ graphic design, futurism, collage, letterforms, dadaism, constructivism, hannah höch, berlin's dada movement, cubism, expressionism, avant-garde movements, berlin nationalgalerie, musée d'art moderne de la ville de paris, entartete kunst, degenerate art, first international dada fair, cut with the kitchen knife, artnet, museum of applied arts, berlin school of applied arts