Coup de foudre! Algorithms and the art of bespoke type for Lafayette Anticipations
Inspired by the insight that "concealing and revealing words in part creates more anticipation than showing things in full" renowned graphic design studio Wolff Olins created a "dynamic" bespoke typeface for Lafayette Anticipations. The cultural institution, which comes in the likes of Bernard Arnault's Louis Vuitton Foundation is by no means a conventional gallery.
"It's a unique, experimental space that supports artistic development and encourages making. In the basement, invited artists – not all internationally known and not all French – will be given the time, space and equipment to indulge their imaginations in a hi-tech workshop. It's a multi-disciplinary place of production, where artists are challenged to realise work in new ways" notes the studio which was asked along with curator and director Francois Quentin by Guillaume Houzé, president of the institution, to create a unique branding for a unique project.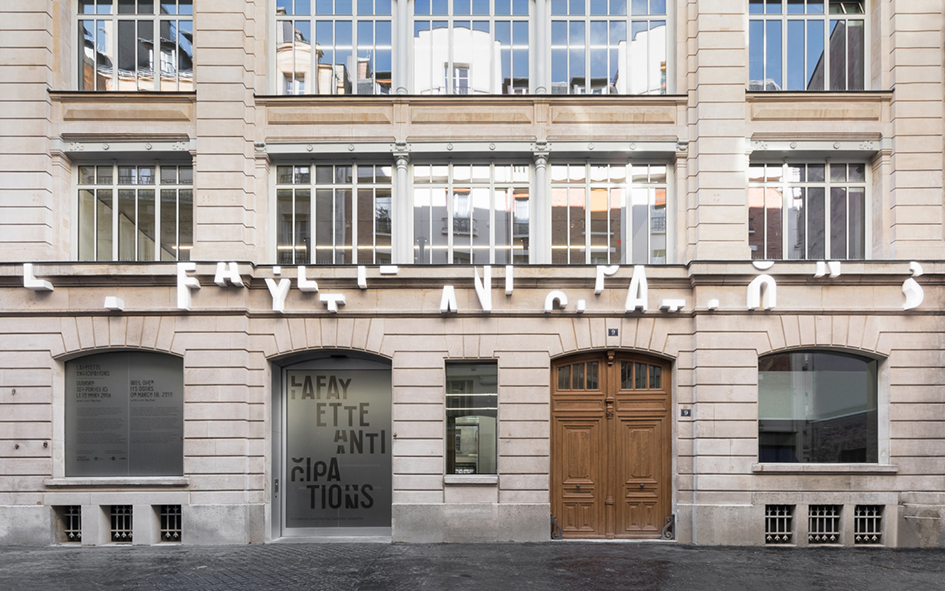 "We have a project that is unique in character and innovative for the artists. The idea here is to give artists the means, including the tools and the machines, to produce something new. What they produce will be presented here, but not only here" said Houzé.
"Letters are cropped in a random way, giving a sense of constant motion even when static – an homage to the building it graces" notes Sidney Lim of Wolff Olins.
"We developed an algorithm that means the same word yield different combinations each time it's typed. It's a feat of design, maths and code, used across print, digital and signage to great effect" he adds on this non traditional brand identity and bespoke typography which was developed with foundry Colophon.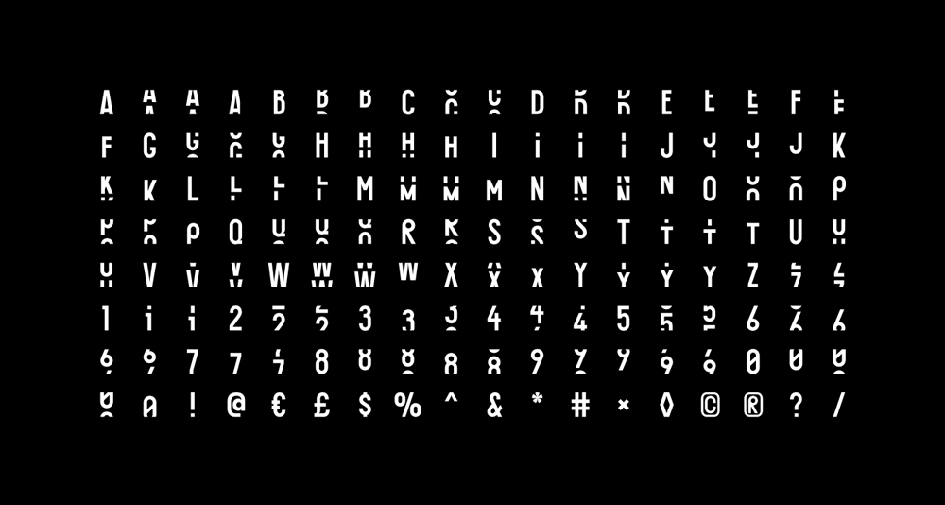 "It's a smart, interconnected system of responsive assets, intrinsically connected to new technologies. It seeks to create a genuine dialogue and emotional connection with people, and is an example of intelligent identity at work… It reflects the nature and purpose of the institution, the building and behaves in the way we believe contemporary brands must".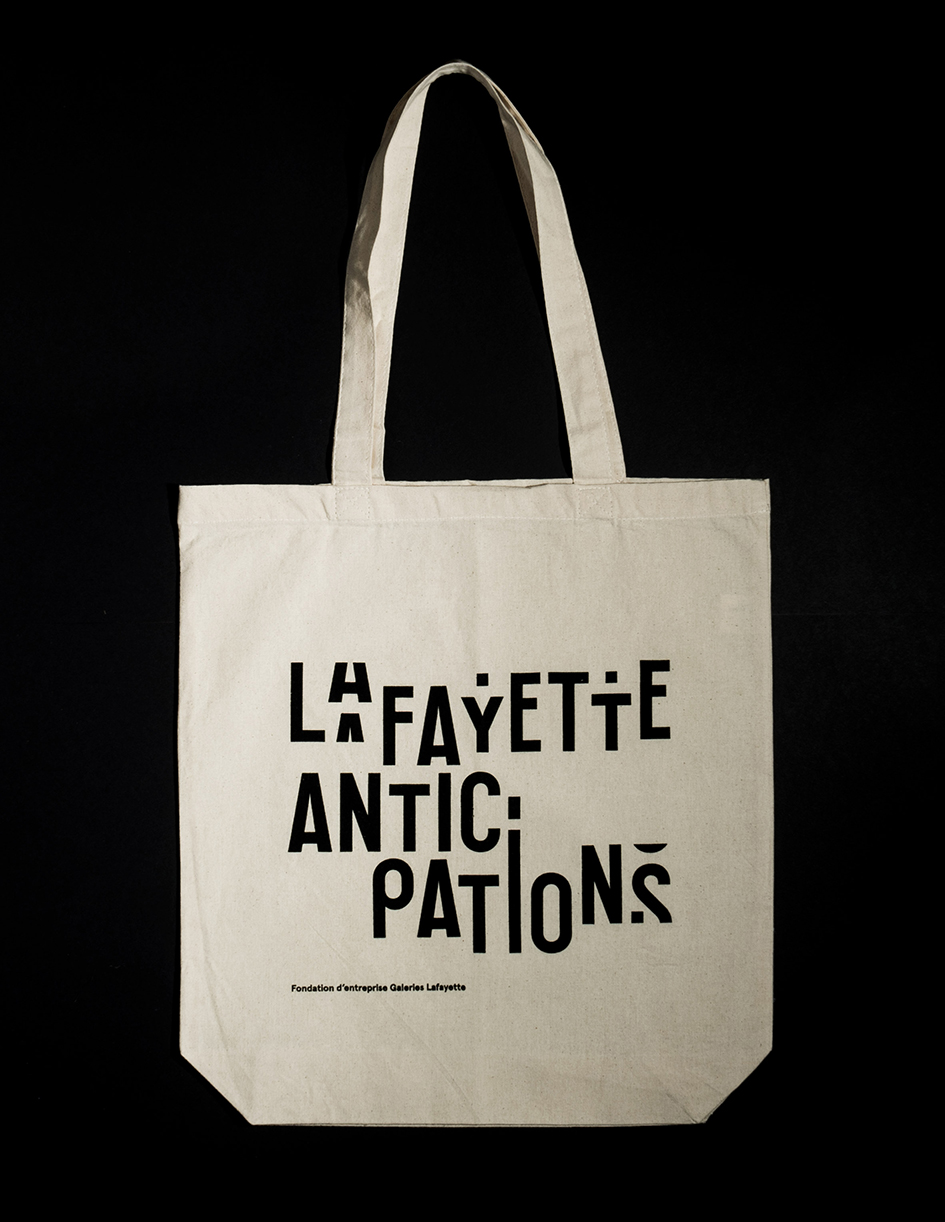 Lafayette Anticipations oversees initiatives for the support of contemporary creation led by two general interest organisms, the Fondation d'entreprise Galeries Lafayette and the Fonds de dotation Famille Moulin, established by the Galeries Lafayette Group and its stakeholder family.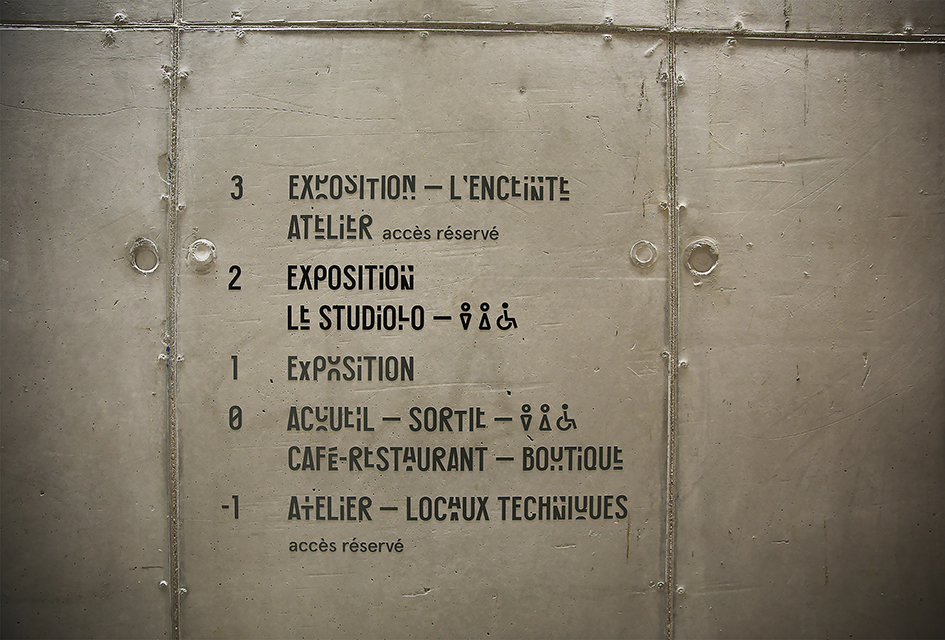 The Fondation acts as a catalyser, providing artists unique, made-to-measure conditions in which to produce, experiment and exhibit. Since its opening on March 10, 2018, the Fondation has been the first multidisciplinary centre of its kind in France. In its 19th century building situated in the heart of the Marais and renovated by OMA, Rem Koolhaas's architecture firm, the public will soon discover a curatorial machine in which new pieces produced by international creators – stemming from the fields of contemporary art, design and fashion – will be presented.
More here .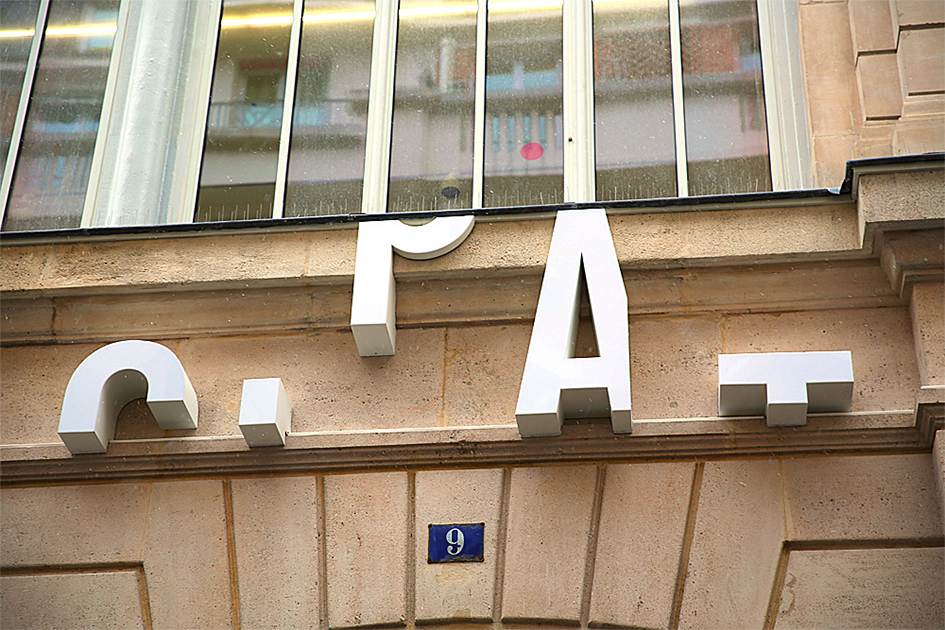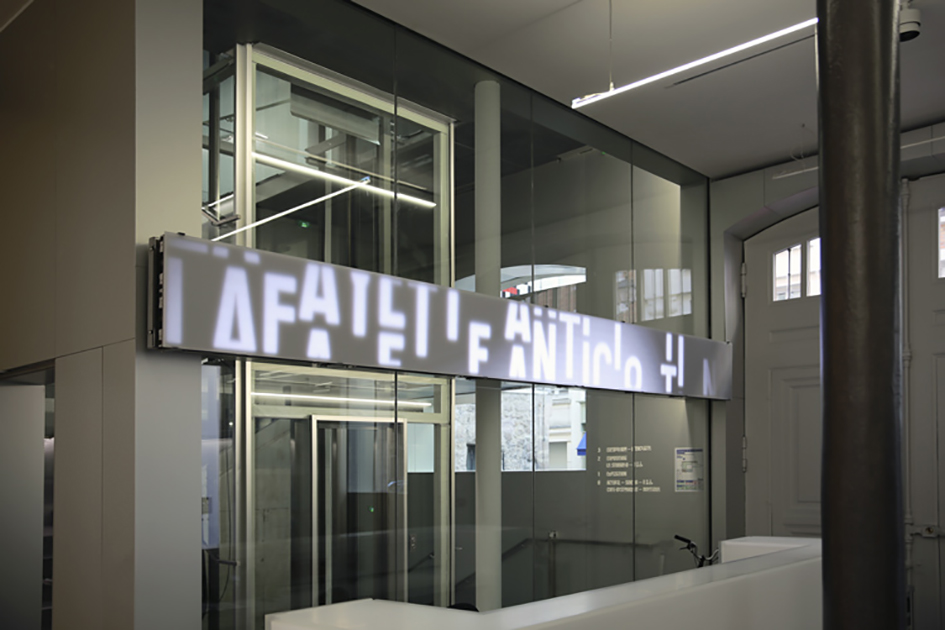 Tags/ inspiration, workshop, branding, rem koolhaas, algorithm, wolff olins, bespoke typeface, graphic design studio, colophon, lafayette anticipations, fonds de dotation famille moulin, fondation d'entreprise galeries lafayette, bernard arnault, louis vuitton foundation, sidney lim of wolff olins, francois quentin, guillaume houzé