Airbnb joins Netflix and Apple into the custom typeface trend
Named cereal Airbnb presented its new, custom typeface joining a line of companies that are entering the bespoke typographic trend.

"At Airbnb, we love typography because we see it as a building block for creating meaningful connections around the world. As a company that's designing online and offline experiences, we saw a clear opportunity to create a distinct typeface that can carry the weight of both—to leap off the screen to a magazine. We needed to design a typeface that combines character, function, and scale. Because of their global perspective and expertise, Dalton Maag—an international type foundry—was the ideal partner for the task" notes the company in a blog post

"Our work is extremely typographic, and people experience our brand across various mediums including the platform, Airbnbmag, and metro stop advertisements. We have specific business needs around brand distinction, legibility, and scalability, that no available typefaces were addressing. We wanted a typeface that would function beautifully online and offline while reflecting our brand personality, so we decided to craft our own" notes Airbnb's Derek Chan.



"We sought to imbue a playful, open, and simple typeface with a touch of quirk. It brings us back to the early days when breakfast was a part of our name, and is also a nod to a time when cereal saved the company. We explored a few traditional naming territories, but ultimately the story and the name represent our values and sentimentality" he added.

As per why does typography matter for Airbnb this is what Chan has to say. "As designers we can choose when words serve the visual or when words are the visual. At Airbnb we use type to both blend in and stand out—to keep the focus on the community, and to make big statements. For example with the We Accept Super Bowl campaign, we wanted to send a powerful message. By placing large type over portraits without any voiceover, we were able to create a simple, potent treatment that highlighted our brand values".

Airbnb Cereal currently supports seven non-Latin based languages and is about to internationalize far beyond that. "This will take time. We want to provide a thoughtful experience to everyone, no matter the language, so we're looking at data to determine which languages to prioritize next. Now that we own the typeface, we're interested to see how it'll perform, and what changes we'll make. Maybe we'll adjust characters and symbols or use new technologies like variable fonts. In a way, Cereal will be like software—improving and evolving over time, across our brand and product" adds Chan.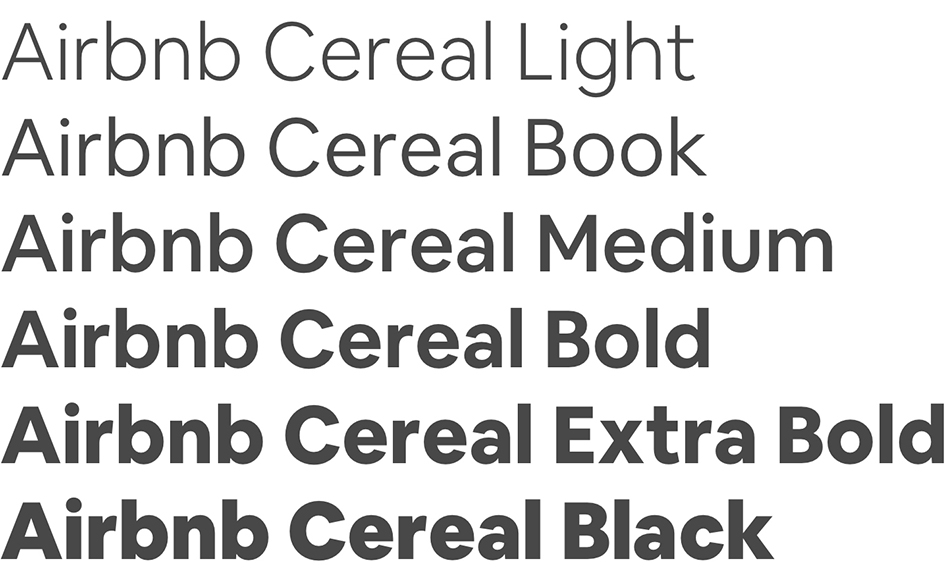 Of the typeface which is about to expand to include script systems used by Airbnb's global community including Chinese, Japanese, Devanagari, Arabic, Hebrew, Cyrillic, Greek, and Thai.

Airbnb's Cereal comes after the much hyped Netflix Sans, Netflix's bespoke font. The custom typeface was created by the company's in-house design team in collaboration with Dalton Maag. The bespoke choice of font brings Netflix into a "shockingly large league of big technology companies with their own custom fonts, alongside Apple (San Francisco), Samsung (SamsungOne), Google (Roboto and Product Sans, because naturally Google has font fragmentation), and Microsoft (sort of, depending on how you score Segoe)" reports Verge.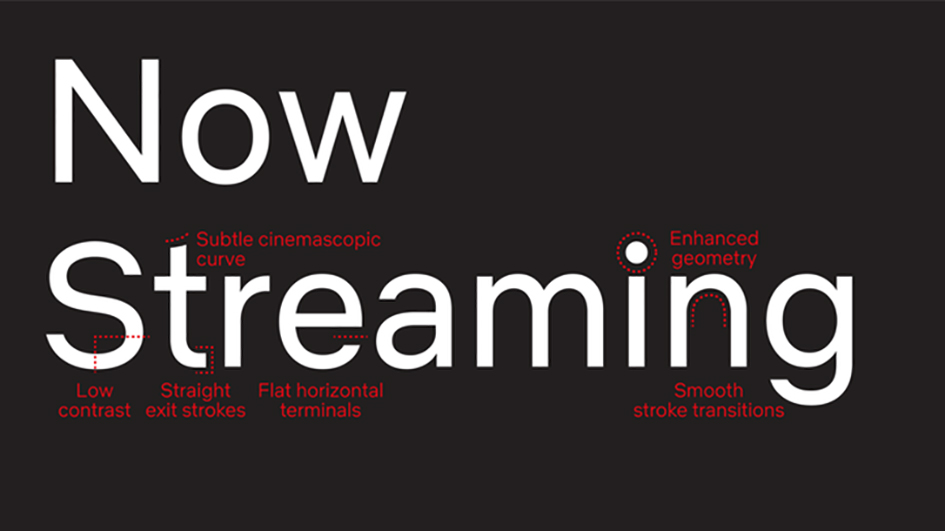 "With the global nature of Netflix's business, font licensing can get quite expensive. Developing this typeface not only created an ownable and unique element for the brand's aesthetic (moving Netflix away from Gotham, which is widely used in the entertainment industry), but saves the company millions of dollars a year as foundries move towards impression-based licensing for their typefaces in many digital advertising spaces" notes Netflix's Noah Nathan. Netflix Sans is poised to save the company "millions of dollars a year" and that's what matters, as bespoke typography is a wise choice for the leaders.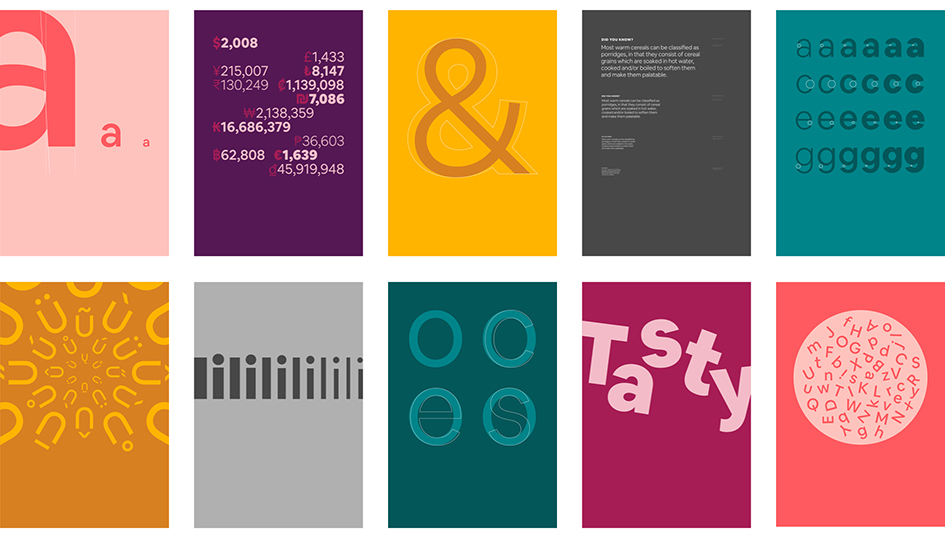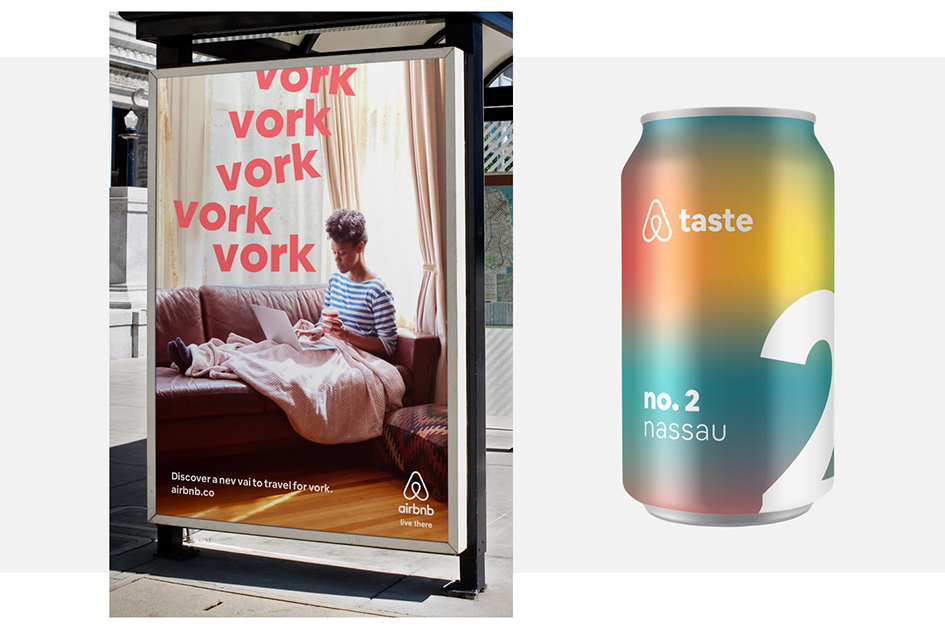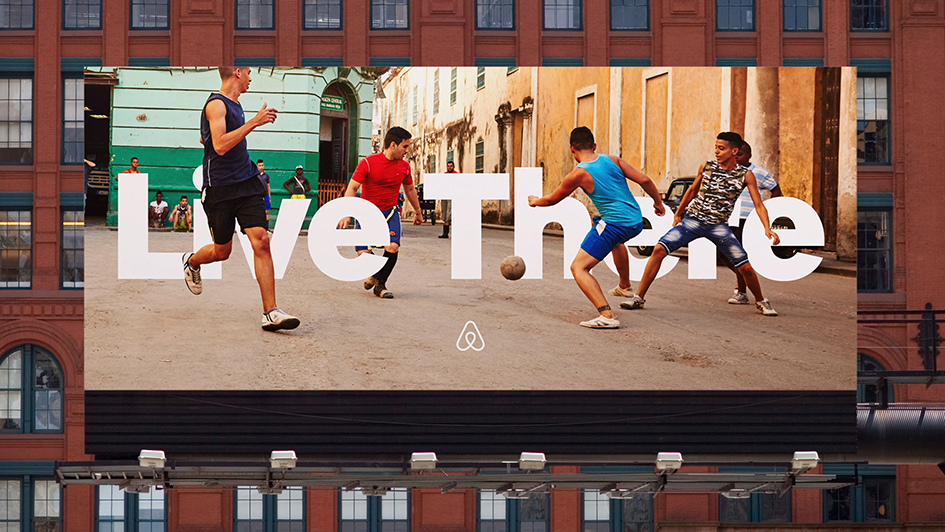 Tags/ typography, inspiration, campaign, custom typeface, dalton maag, netflix, bespoke, noah nathan, airbnb, airbnbmag, derek chan, verge, we accept super bowl, airbnb cereal