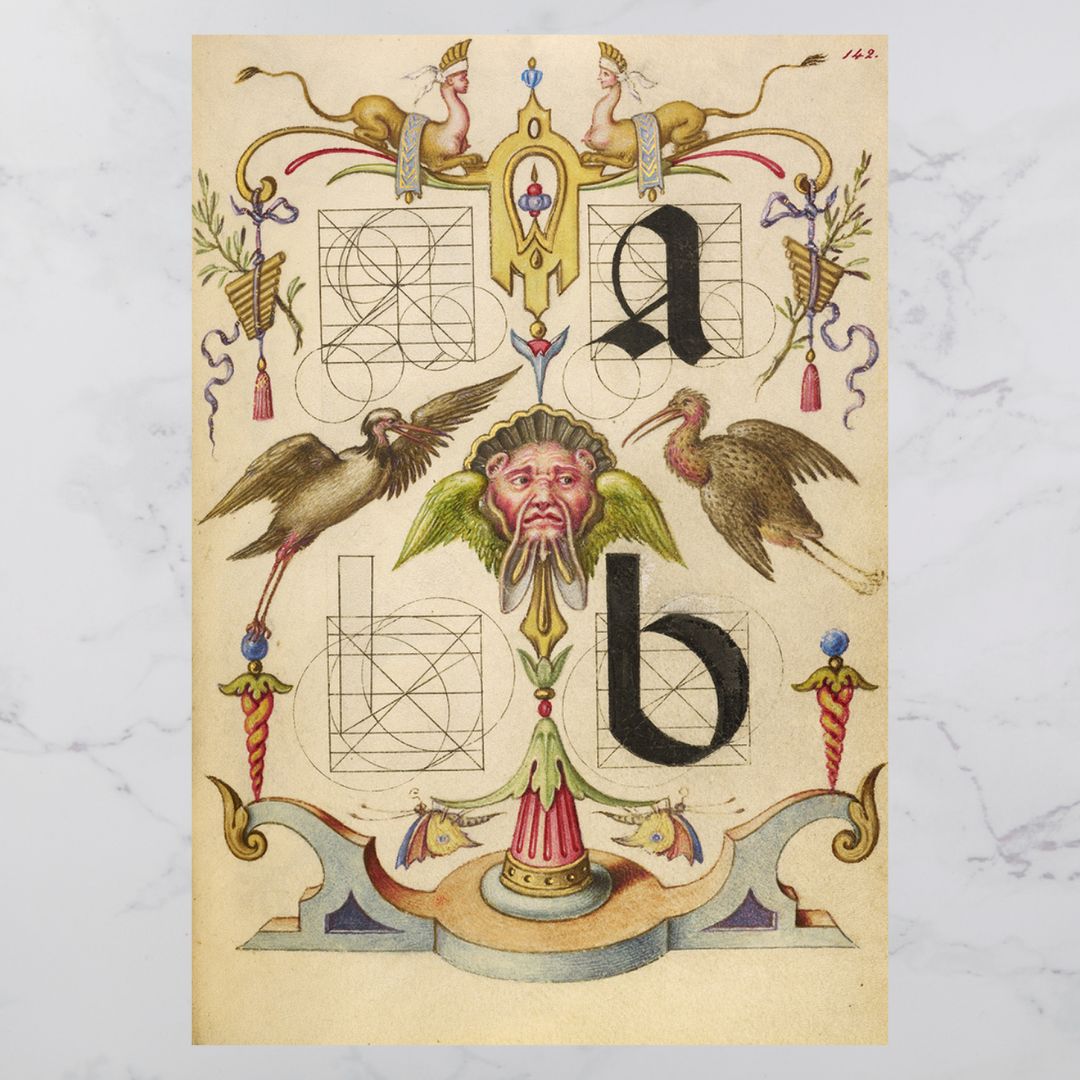 Mira Calligraphiae Monumenta, a masterpiece to behold, is available online thanks to Getty Museum
The stunningly detailed manuscript Mira Calligraphiae Monumenta is a treasure that has just become available to all thanks to the J. Paul Getty Museum.
The book which was created over three decades back in the 16th century is the product of one very impressive collaboration of exquisite craftsmanship. Georg Bocskay (Hungarian, died 1575), Imperial Scribe to the Hapsburg Courts of the Holy Roman Empire, and Joris Hoefnagel (Flemish / Hungarian, 1542 - 1600), for many Europe's last great illuminators, two creatives who never met, collaborated on this masterpiece of the past aka Mira Calligraphiae Monumenta.
"In the 1500s, as printing became the most common method of producing books, intellectuals increasingly valued the inventiveness of scribes and the aesthetic qualities of writing. From 1561 to 1562, Georg Bocskay, the Croatian-born court secretary to the Holy Roman Emperor Ferdinand I, created this Model Book of Calligraphy in Vienna to demonstrate his technical mastery of the immense range of writing styles known to him" notes Getty.
"About thirty years later, Emperor Rudolph II, Ferdinand's grandson, commissioned Joris Hoefnagel to illuminate Bocskay's model book. Hoefnagel added fruit, flowers, and insects to nearly every page, composing them so as to enhance the unity and balance of the page's design. It was one of the most unusual collaborations between scribe and painter in the history of manuscript illumination."
"Because of Hoefnagel's interest in painting objects of nature, his detailed images complement Rudolph II's celebrated Kunstkammer, a cabinet of curiosities that contained bones, shells, fossils, and other natural specimens. Hoefnagel's careful images of nature also influenced the development of Netherlandish still-life painting. In addition to his fruit and flower illuminations, Hoefnagel added to the Model Book a section on constructing the letters of the alphabet in upper- and lowercase."
"Georg Bocskay. This name you must know and keep in your memory. If you ever have a chance to see his original manuscript in the J Paul Getty Museum in Malibu you will be as overwhelmed as I was, and you will melt and shrink to a small size after seeing his work. There is no comparison... Just a daily look at his letterforms brings you down to earth. The constant comparison with real calligraphy in its highest expression will help you to put your own work into the correct perspective, especially if your friends praise your work too much and too loudly" was Hermann Zapf's response upon viewing this illuminated manuscript.
Enter Model Book of Calligraphy's 184 pages on the Museum website. here.
Tags/ origins, calligraphy, hermann zapf, letterforms, j. paul getty museum, manuscript, scribe, manuscript illumination