Typographic spells hidden in Pentagram's Crimes New Roman wizardly visual identity
Fantastic Beasts: The Crimes of Grindelwald, the latest blockbuster and quite controversial because of some casting choices (eg. Johhny Depp) instalment of J.K. Rowling's enchanting world fell under the spell of the nonstopping Pentagram. Released by Warner Bros. Pictures, following the blockbuster "Fantastic Beasts and Where to Find Them" (2016) the movie's identity for the new film, including a complete typeface, that builds on the logo for the first film, was designed by Pentagram. Led by Emily Oberman and Timothy Cohan the visual indentity for "The Crimes of Grindelwald" is filled with references to the kingdom of wizards and their beloved beasts.
The designers followed J. K. Rowling's paths to bring lots of magic "taking cues from the narrative of wizards doing battle. The identity has a thoughtful sense of detail that conveys the depth of the film, which was written by Rowling, and of the immersive Wizarding World, which unites the Harry Potter and Fantastic Beast franchises. The "I" in "Crimes" takes the form of the Elder Wand, the most powerful wand in the Wizarding World, and other letters are set afire. The logo also hides a series of shapes––a circle, a triangle, and the aforementioned wand––that when combined form the symbol for the Deathly Hallows, the trio of magical artifacts that make a wizard a master of death, a wink to Harry Potter fans" notes Pentagram.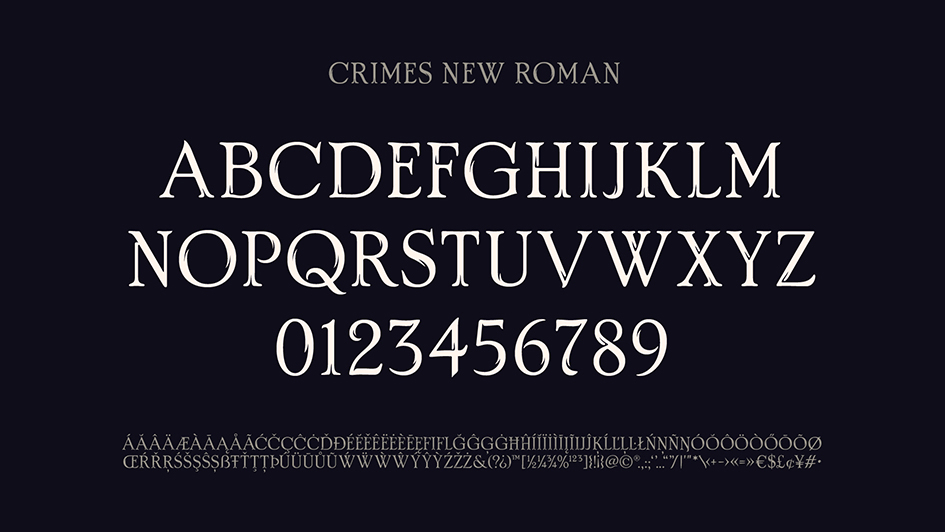 For the logo, the designers "thought about the way a carved wand might feel, with twisted forms and the smoothed, well-worn wood of an ancient artifact".
The project expanded the logo into a full typeface, playfully called Crimes New Roman, a collaboration with type designer Jeremy Mickel who created the font CNR.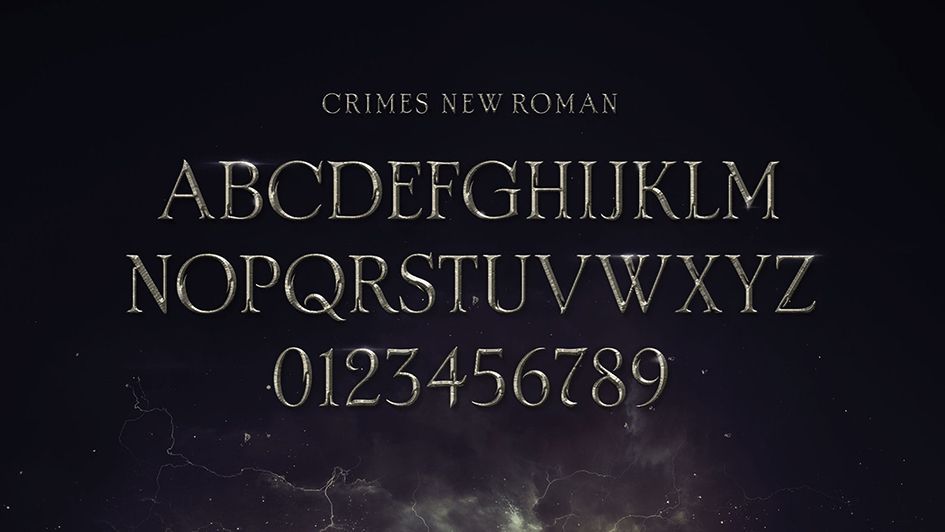 In addition to the identity for "Fantastic Beasts", Pentagram also designed the identity for the Wizarding World and for "Harry Potter: Wizards Unite", a new mobile adventure from Niantic and WB Games, coming in 2019.
"Warner Bros. likes to have a proprietary typeface so they can have something ownable and recognizable that suits the brand" says Pentagram's partner in magic Emily Oberman. "It is also a handy way to help all the various agencies and companies that work with the film to stay on brand".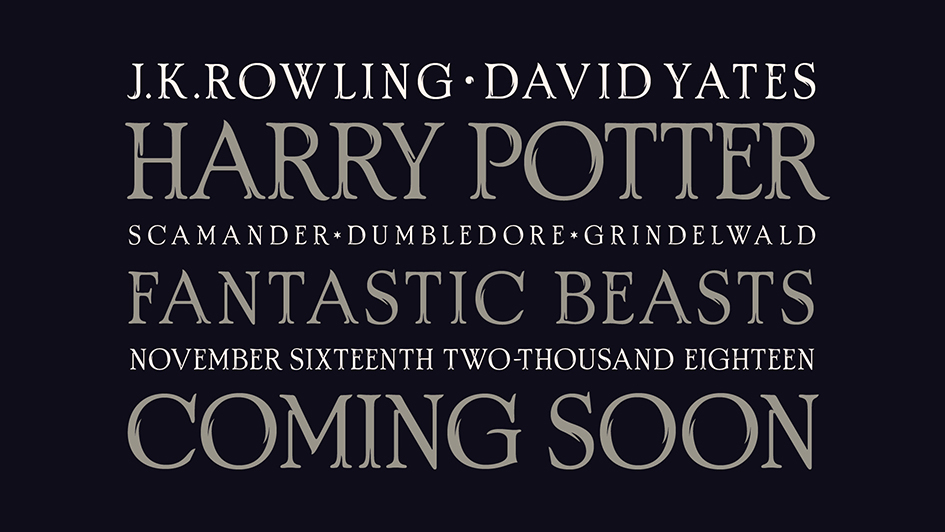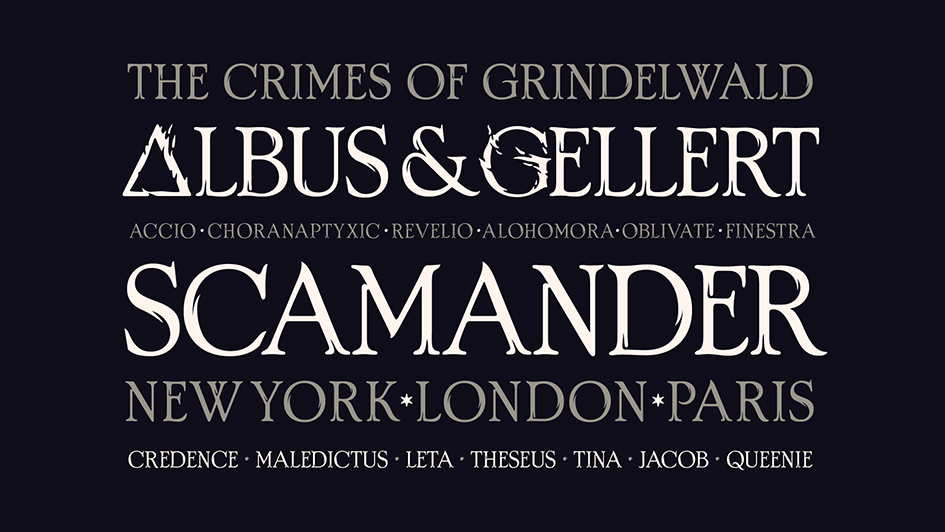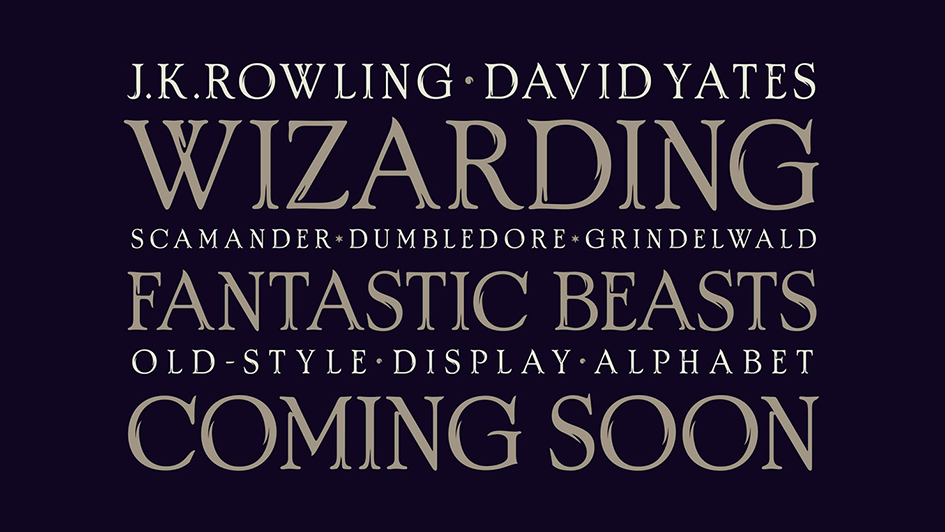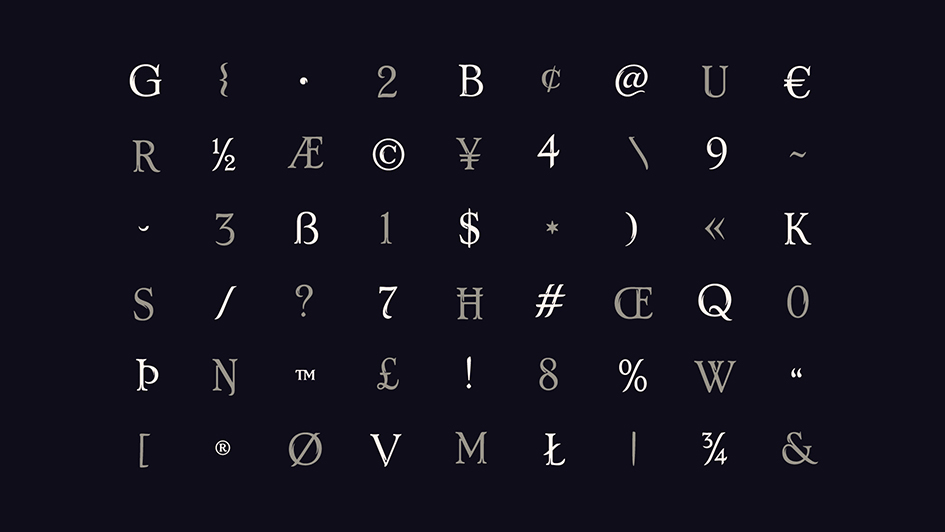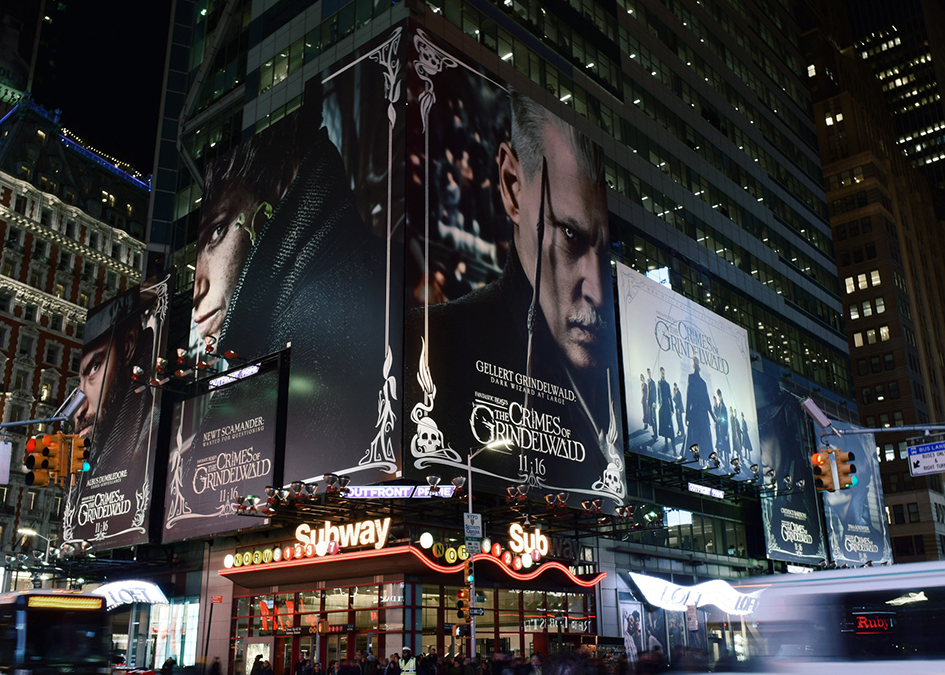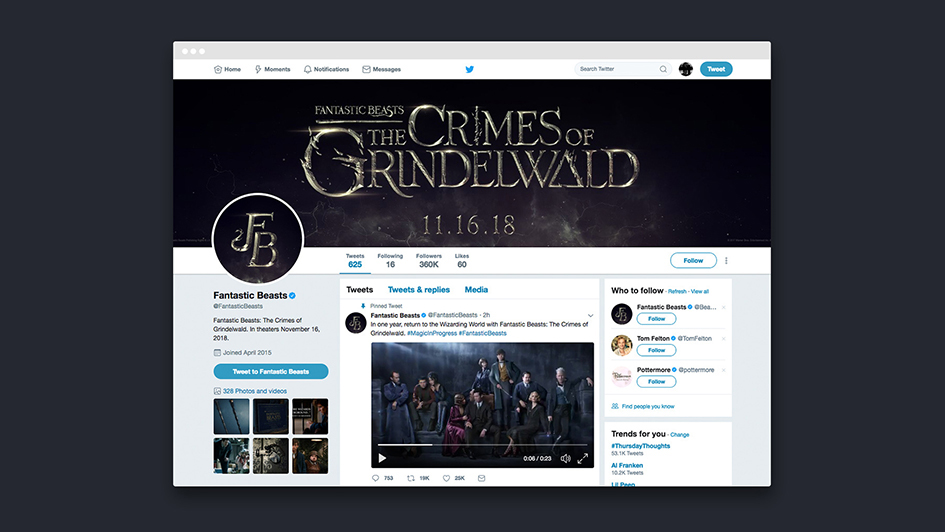 Tags/ inspiration, typeface, visual identity, logo, pentagram, emily oberman, jeremy mickel, film, fantastic beasts: the crimes of grindelwald, j. k. rowling, harry potter, timothy cohan, warner bros. pictures, crimes new roman, harry potter: wizards unite, niantic, wb games