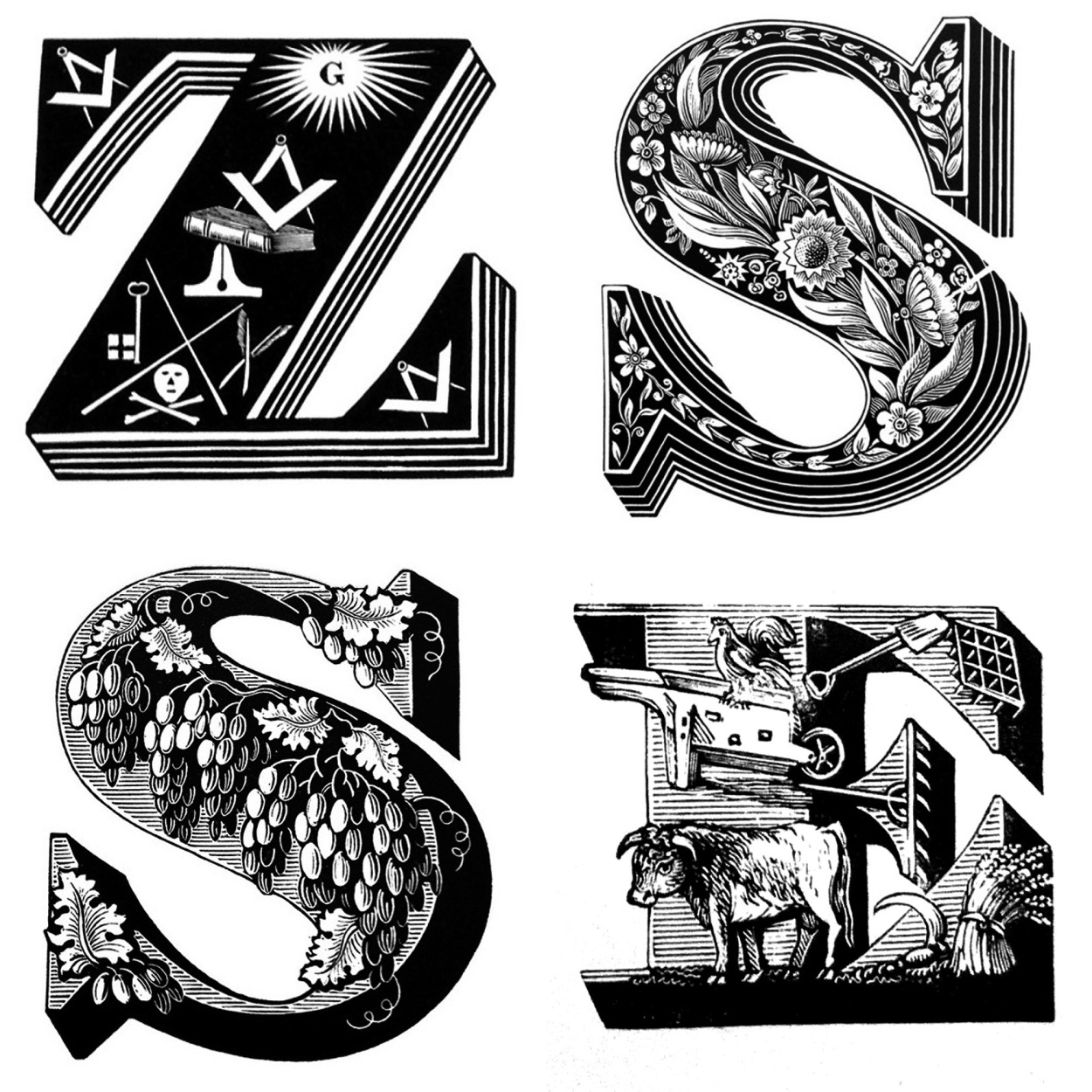 Creative Lockdown Project: be a Louis John Pouchée with Type Tasting's ornamented challenge
"In the 1820s Louis John Pouchée created decoratively extravagant letters which were based on a fat-face style typeface. The letters featured imagery of things that were popular at the time like flowers, farmyard scenes, musical instruments and Masonic symbols" notes Sarah Hyndman, public speaker, educator and founder of Type Tasting of the studio's challenge in the times of the pandemic.
Type Tasting announced this #CreativeLockdownProject on social media earlier this week.
As the challenge goes, creators and Typophiles alike are invited to provide their own modern-day version of an ornamented letter that illustrates their everyday life while in lockdown.
"This is a challenging time that is making us look at familiar objects and places in a new way as old habits are replaced by new rituals. This could be an appreciation of the flowers in a garden, the technology that now connects us to those we love, cooking utensils or improvised exercise-from-home gym equipment" notes Hyndman.
The author of Why Fonts Matter provides a downloadable letter template pdf.
"Share your finished project on social media with #CreativeLockdownProject. Use the tag to see what everybody else has created and please tag #TypeTasting as I'll be sharing some of the results" adds Hyndman whose studio has cancelled every live event and workshops so one can always support her work by "buying her a cup of virtual coffee here."
Sarah Hyndman is one of the many creatives whose being hit hard by the Coronavirus pandemic.
According to a new survey, 95% of American artists have lost income due to coronavirus as the nation's unemployment rate rises to Great Depression-era levels.A graphic designer who explores multisensory typography, Hyndman's research into typefaces is self-initiated, self-funded and her goal is to show how typography can create positive change in the world.
In her book Why Fonts Matter, Hyndman takes a look at the experiences and associations typeface evokes.
"Fonts have different personalities that can create trust or mistrust, give you confidence, make things seem easier to do or make a product taste better. Understand the science behind how fonts influence what you read. They're hidden in plain sight, they trigger memories, associations and multi-sensory experiences in your imagination. You may not believe it, but fonts can change the meanings of words right before your very eyes, alter the taste of your food, evoke emotional responses and reveal their users' personalities" she writes.
Why Fonts Matter, a publication that synthesizes her decades-long of experience as graphic designer with her typographic research and the findings of experimental psychologists and neuroscientists is available to buy here.
Challenge yourself with another perspective on things that surround and literally define us and explore more of Hyndman's work into type here.
Tags/ typography, typefaces, book, fonts, ornaments, challenge, coronavirus, covid-19