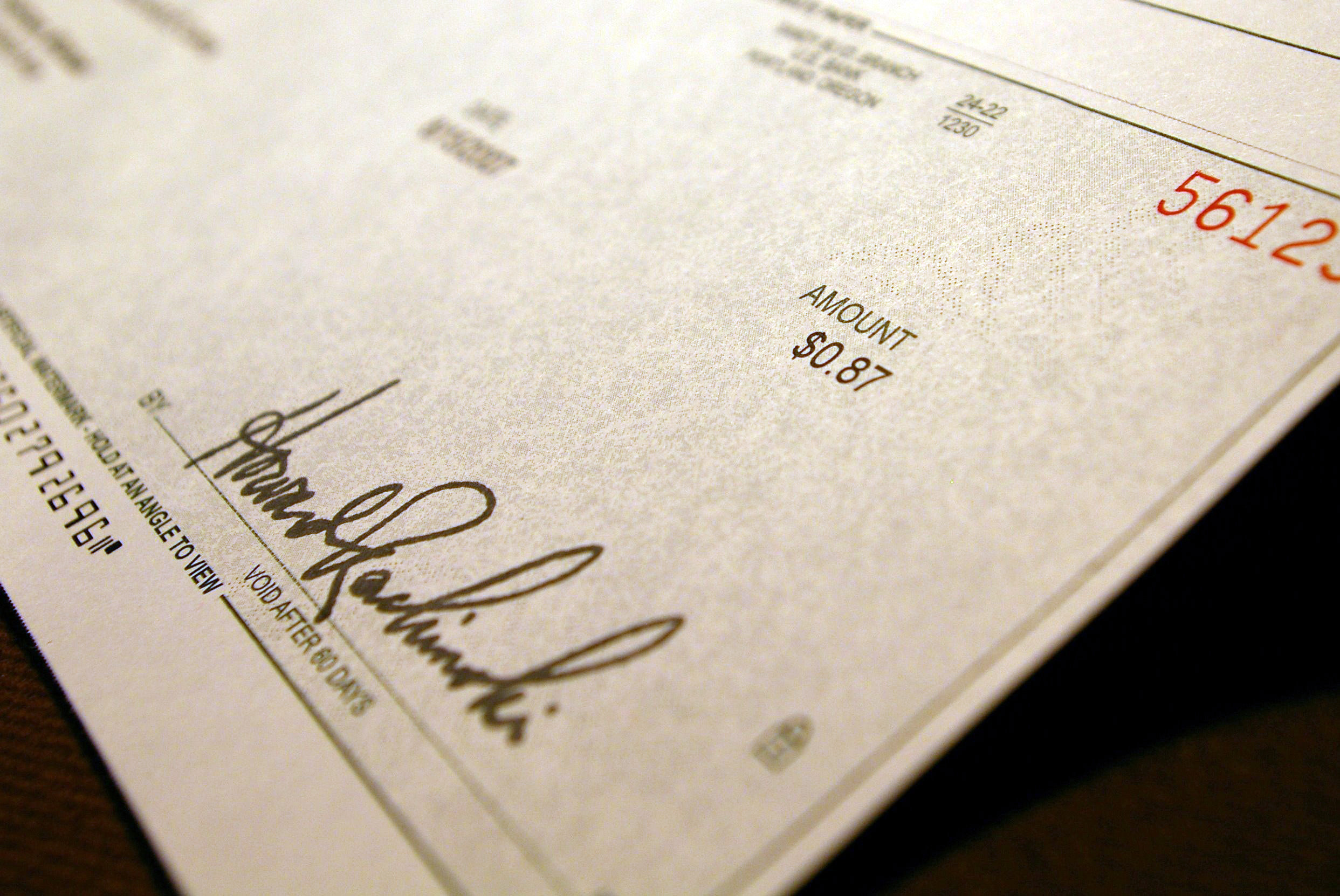 It's all about the money! Type on currency & some valuable lessons on humanity's obsession
Design Museum's latest Font Sunday theme was all about type found on currency from all around the world.
Today there are 180 currencies recognized as legal tender in United Nations (UN) member states, UN observer states, partially recognized or unrecognized states, and their dependencies.
In the event of Font Sunday's theme, read an insightful excerpt from Sapiens: A Brief History of Humankind by the Israeli historian, professor, and author Yuval Noah Harari.
"Money is the most universal and most efficient system of mutual trust ever devised. Even people who do not believe in the same god or obey the same king are more than willing to use the same money. Osama bin Laden, for all his hatred of American culture, American religion, and American politics, was very fond of American dollars.
What created this trust was a very complex and long-term network of political, social, and economic relations. Why do I believe in the gold coin or dollar bill? Because my neighbors believe in them. And my neighbors believe in them because I believe in them. And we all believe in them because our king believes in them and demands them in taxes and because our priest believes in them and demands them in tithes. Take a dollar bill and look at it carefully. You will see that it is simply a colorful piece of paper with the signature of the US secretary of the treasury on one side, and the slogan In God We Trust on the other. We accept the dollar in payment because we trust in God and the US secretary of the treasury. The crucial role of trust explains why our financial systems are so tightly bound up with our political, social, and ideological systems, why financial crises are often triggered by political developments, and why the stock market can rise or fall depending on the way traders feel on a particular morning.
…
Ultimately, anything can be used as money, provided people have trust in it. Today, most money is just electronic data. The sum total of money in the world is about $60 trillion, yet the sum total of coins and banknotes is less than $6 trillion. More than 90 percent of all money—more than $50 trillion appearing in our accounts—exists only on computer servers. Most business transactions are executed by moving electronic data from one computer file to another, without any exchange of physical cash. Only a criminal buys a house, for example, by handing over a suitcase full of banknotes. As long as people are willing to trade goods and services in exchange for electronic data, it's even better than shiny coins and crisp banknotes—lighter, less bulky, and easier to keep track of.
For thousands of years, philosophers, thinkers, and prophets have besmirched money and called it the root of all evil. In fact, money is also the apogee of human tolerance. Money is more open-minded than language, state laws, cultural codes, religious beliefs, and social habits. Money is the only trust system created by humans that can bridge almost any cultural gap, and that does not discriminate on the basis of religion, gender, race, age, or sexual orientation. Thanks to money, even people who don't know each other and don't trust each other can nevertheless cooperate effectively. For whereas religion asks us to believe in something, money asks us to believe that other people believe in something."
Revisiting the money-obsessed culture of ours, the third issue of Avant-Garde aka the legendary publication edited by Ralph Ginzburg and art directed by Herb Lubalin ran a feature entitled Revaluation of the Dollar: 19 Artists Design a New One-Dollar Bill.
Back in May 1968, Avant-Garde #3 commissioned 19 creatives such as Seymour Chwast, Bob (R. O.) Blechman and Tom Carnesse to redesign a brand new one-dollar bill. "All in all, these dollars won't pay the rent, but then they won't buy an M-16 riflt, either. And in these days, that's something" reads the short introduction.
From coins to notes, fictional or real, the type on money is invaluable and this is Typeroom's highlights from the Twitterverse.
Herb Lubalin's Dollar bill for Avant Garde Issue #3 (1968). Revaluation of the Dollar: 19 Artists Design a New One-Dollar Bill. @DesignMuseum #FontSunday pic.twitter.com/O2BhfjeTwb

— Selected Works (@selectedworks_) August 25, 2019
The currency design of Aruba is mint. #fontsunday @DesignMuseum pic.twitter.com/YUpCLUaJNA

— Barry McVelcro (@goodjolt) August 25, 2019
.@DesignMuseum #fontsunday – arguably one of the finest banknote designs ever. #sunflower – the fifty guilder note by #ootjeoxenaar first issued in 1982 and unfortunately withdrawn for the Euro! #dutchdesign #typography #currency pic.twitter.com/rfpNG66aD4

— David Smith (@David_Atelier) August 25, 2019
Mark Wagner – Currency collages #FontSunday #currency @DesignMuseum pic.twitter.com/xjCLi1ryu8

— SHOW\TRIAL (@ShowTrialStudio) August 25, 2019
@designmuseum Until the year 2000 (pre Euro) that was one of the oldest currencies. Note the rounded 00s on 100 drag ham coin. #fontsunday pic.twitter.com/vHnMc6CKOS

— Michalis Galanis (@galanisDesign) August 25, 2019
And obviously anything Russian. This is apparently from 1919. #FontSunday pic.twitter.com/RuuWiySs6z

— Briar Levit (@BriarMade) August 25, 2019
RT Dazarbeygui: 1961 USSR Ruble Banknote DesignMuseum #FontSunday pic.twitter.com/t48dyAMYef

— Basque Design Museum (@basque_design) August 25, 2019
RT lorenamassacane: Japanese yen ¥1000 banknote - Type found on currency #fontsunday DesignMuseum pic.twitter.com/0JmmTCIaWE

— Basque Design Museum (@basque_design) August 25, 2019
.@DesignMuseum's currency #fontsunday — In 2011 @guardian invited writers/artists to invent new currencies. These are four of the submitted designs: the Douglas (Will Self/Martin Rieson); the X (Eilliam Boyd); Egg+Sperm Bank (Posy Simmonds); There will be no money (Tracey Emin). pic.twitter.com/Xbhe2VZMr9

— Armando Roque (@ArmandoRoqueCcs) August 25, 2019
RT PMcNeil3: Swiss 10 Franc banknote / Jörg Zintzmeyer / 1997 / DesignMuseum #fontsunday #currency pic.twitter.com/XEjLaSK1wD

— Basque Design Museum (@basque_design) August 25, 2019
Great idea for #fontsunday: #FontsOnCurrency
I've found an old script on the 100 kuna note. The kuna is the currency of Croatia, designed by Miroslav Šutej and Vilko Žiljak and in use since 1994. The ancient text is called the "Baška tablet" from around 1100! @DesignMuseum pic.twitter.com/R89jflgJvW

— Florin Preußler (@wwwLMtSorg) August 25, 2019
Tags/ twitter, design museum, money, font sunday, banknotes, currency, yuval noah harari