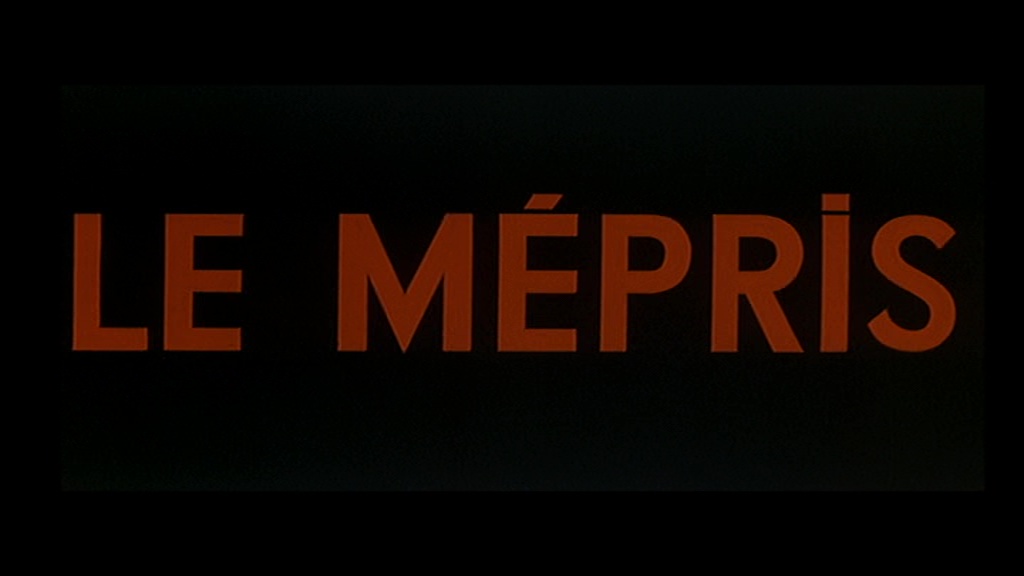 From Jean-Luc Godard's Le Mépris to Todd Field's Tár, type is telling its own story
During this year's 2023 Oscars, two films were completely shut out, enter Tár and Elvis. Although both nominated for Best Picture and acting awards, Tár's Todd Field lost Best Director and Best Original Screenplay to Everything Everywhere All at Once writers and directors, Best Cinematography to All Quiet on the Western Front, Best Editing to Everything Everywhere All at Once (again) and Cate Blanchett -who portrayed the renowned maestro Lydia Tár- lost Best Actress to Michelle Yeoh.
Yet, in terms of typography in movie title design, Field's Tár opening credit sequence is rooted in the late Jean-Luc Godard's type-infused movie title sequence argues Alex Munt, Associate Professor, Media Arts & Production, University of Technology Sydney in his article for The Conversation.
"Written, directed and produced by Todd Field, the film courted controversy for situating a woman as the power-play sexual predator in a post-Weinstein world. At the start of the film, or even before the start, audiences noted something else distinctive about the film: that the full screen credit list, attributing the labour of the production, came before the film proper."
"More specifically, Tár obliges its audience to patiently sit through a full three minutes of opening credits. This is a big ask, in the age of streaming media where audiences embrace the "skip" function (for opening credits) and where end credits rush by at an unfathomable pace, arguably creating invisibility of the creative labour of the screen production" notes Munt.
Tár's 180-second credit sequence is Field's attempt "to recalibrate the viewer's expectations about hierarchy." For Munt this creative decision "has a historical precedent, in the 1963 French feature film Contempt" by JLG.
"In place of typographic opening credits, Godard narrates the labour of the film production, with his own voice, an exercise in Brechtian-inspired reflexivity, to make transparent the ways in which a film work arrives to an audience. Interestingly, Godard retains the "possessory" film credit of "a film by" – something that Field rescinded, taking the more didactic (yet less dominant) "written, directed and produced by." Field had to convince the producers that the extended end-credits-as-opening-credits would not be audience-unfriendly, in an attention-distracted world" explains Munt.
For him, the opening credit roll of Tár represents a "return to the past."
Read more about the type treatment that unveils Hollywood's hierarchies of labour in screen production here.
Tags/ design, typography, oscars, jean-luc godard, title design, movie title, godard