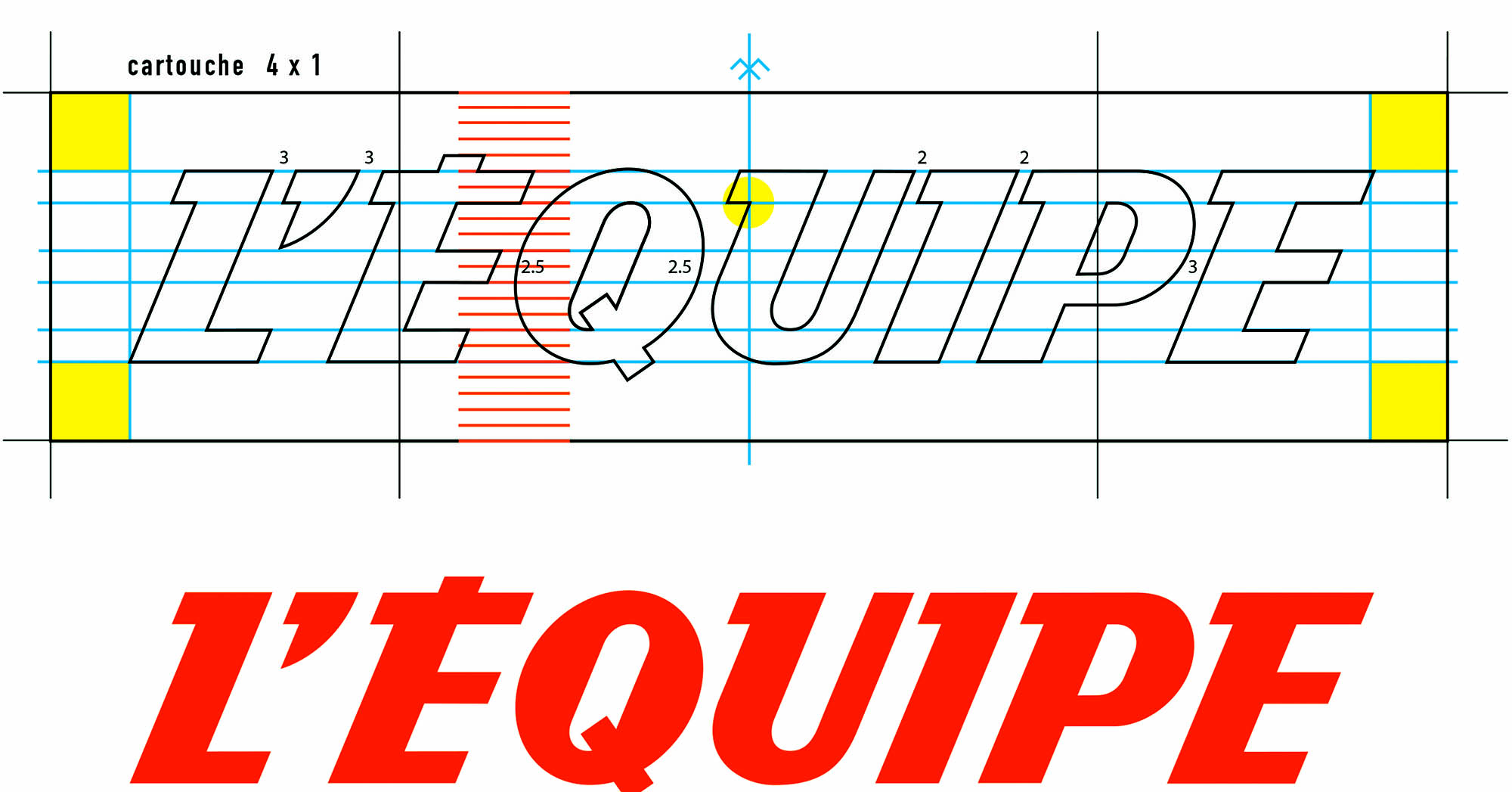 Sublime 80s and Étienne Robial! Musée des Arts décoratifs honors France's eclectic graphic design heritage with two exhibitions
Design takes centre stage with two major Musée des Arts décoratifs (MAD) exhibitions enter "Années 80, Mode, design et graphisme en France" (October 13th, 2022, through April 16th, 2023) and "étienne + robial. graphisme & collection, de futuropolis à canal+" (November 10, 2022 to June 11, 2023).
Interconnected yet major in their own rights, the exhibitions present the massive influence of graphic design's and its practitioners in France's image and character, introducing the viewer to the impressive visual savoir-faire of a whole nation.
"From the election of François Mitterrand in 1981 to the fall of the Berlin wall in 1989, this historical decade, still vivid in people's minds in France, is considered both a political watershed and an artistic turning point in the fields of fashion, design and graphic arts, where postmodernism opens up all artistic possibilities. Années 80, Mode, design et graphisme en France brings together over 700 artworks including objects, furniture, fashion designs, posters, photographs, videos, album covers and fanzines, retracing this frenzied decade that became synonymous with eclecticism" notes MAD.
Années 80, Mode, design et graphisme en France "opens with the 1981 election of Mitterrand, announcing a decisive change in France with a poster featuring the slogan La Force Tranquille (The Quiet Strength). The poster, commissioned by Mitterrand and created by advertising legend, Jacques Séguéla, marked the dawn of a new era in global visual design and the arrival of electoral marketing. The new president's major projects were accompanied by a new visual identity, with graphics created by Grapus for La Villette and the Louvre, and Jean Widmer for the Musée d'Orsay."
Eventually "media and audio-visual production also experienced an unprecedented boom. Étienne Robial created the concept of 'habillage' or audio-visual presentations, for television stations such as Canal+, M6 and Channel 7. At the time, the proliferation of stations led to the golden years of advertising film thanks to iconic directors such as Étienne Chatiliez, Jean-Paul Goude and Jean-Baptiste Mondino. Written media also underwent a transformation as Claude Maggiori redesigned the covers of French daily 'Libération' while the 'art' of the slogan flooded all forms of media in existence note the exhibition's curators."
Retracing the highlights of a decade that rewrote the rules, the musée des Arts décoratifs also pays tribute to its own story: the Musée de l'Affiche et de la Publicité, founded in 1982, and the Musée des Arts de la Mode, founded in 1986, now part of the institution. This exhibition reminds us how the 80s represented a joyful clash of styles and how that memorable decade filled the worlds of fashion, design and graphic arts with spontaneity and freedom adds MAD.
"The 1980s marked the beginning of global visual communication in which the world and society would continue to be constructed and evolve. The French communication landscape was divided between public utility graphic design promoted by independent graphic designers' studios, often created in the wake of the political and social revolt of May 68, and the growing marketing of advertising agencies, which were experiencing their real golden age" explain the curators.
"We poster artists were forced to go underground. The country was occupied by the marketing armies" once said Bernard Villemot. During the eighties, just as the exhibition testifies, the birth of two professions based on different approaches to the art of communication and with distinct clients heralded. Graphic designers addressed the citizen whilst advertisers addressed the consumer. It was also during that decade when the state of France launched the "Graphisme et Typographie" recovery plan (1984) to encourage training, research, and public commissions bringing graphic design and its practitioners into the limelight.
Enter MAD's second ongoing exhibition and the museum's first major retrospective of one of the leading figures on the French contemporary graphic art scene, enter graphic artist, publisher, artistic director, professor, and collector, Étienne Robial.
A visual trailblazer who has largely influenced France's visual language over the past 50 years, Étienne Robial started his career in 1970 as artistic director for the Barclay record label and Editions Filipacchi. He helped design the initial concept for Le Point, redesigned the artwork for Télérama and in 1972, after buying a bookstore specializing in comics, he co-founded the Futuropolis publishing house with Florence Cestac. Through this project, he worked to gain recognition for "auteur" comic books with authors such as Tardi, Bilal, Moebius, Götting, Joost Swarte, Ever Meulen, Baudoin, Menu, Chauzy, Jeanne Puchol, and Miles Hyman, to name a few.
Alongside his Futuropolis adventure, he founded the On/Off production studio in 1982, where he designed the "habillage" – a term he coined for audiovisual presentations – for major television stations like Canal+, where he remained general artistic director from its creation in 1984 until 2009. The logo creator for the group's stations, Robial has created 4,700 main titles and an immediately identifiable graphic system largely influencing his country's visual language. The designer of identities such as La Sept (1986) and M6 (1987), RTL9 (1995), and I-Télé (2003) Robial has recently created the artwork for the magazine Les Inrockuptibles and the brand L'Équipe.
A professor for the past 26 years at the Penninghen l'école de direction artistique, de communication et d'architecture intérieure he has also created the graphic identities of various sports and cultural institutions – the PSG (Paris-Saint Germain football club), the CNC (Centre National du Cinéma et de l'Image Animée), the RSA (Revenu de Solidarité Active) – and enhanced their evolving graphic systems. In 2006, he received the Promax Broadcast Design Outstanding Achievement Award.
The themed exhibition follows Etienne Robin's career from his Futuropolis period (1972 to 1994) to his Canal+ years with the founding of the On/Off production studio (1982 to present), shedding light on the work of the avant-garde comic book publisher whilst also revealing the creator's influences and welcoming us into his personal, artistic realm.
A reproduction of his library bookcases, featuring collections such as Club du Livre and Série Noire, reveals his references, his sources of inspiration, and his "heroes". From Kasimir Malevitch through Jean Arp, De Stijl's Gerrit Rietveld, Theo van Doesburg, Piet Mondrian or Bauhaus' Walter Gropius to the Swiss spirit of Max Bill, or Eileen Gray, Mart Stam and Robert Mallet-Stevens, Étienne Robial's distinctive visual mind frame is largely explored and unveiled in an exhibition that highlights the three pillars (forms, colors, and alphabets) of his graphic world.
Explore more graphic design brilliance made in France here and here.
Tags/ graphic design, exhibition, posters, logo, branding, museum, france, paris, musée des arts décoratifs of paris, mad, etienne robial